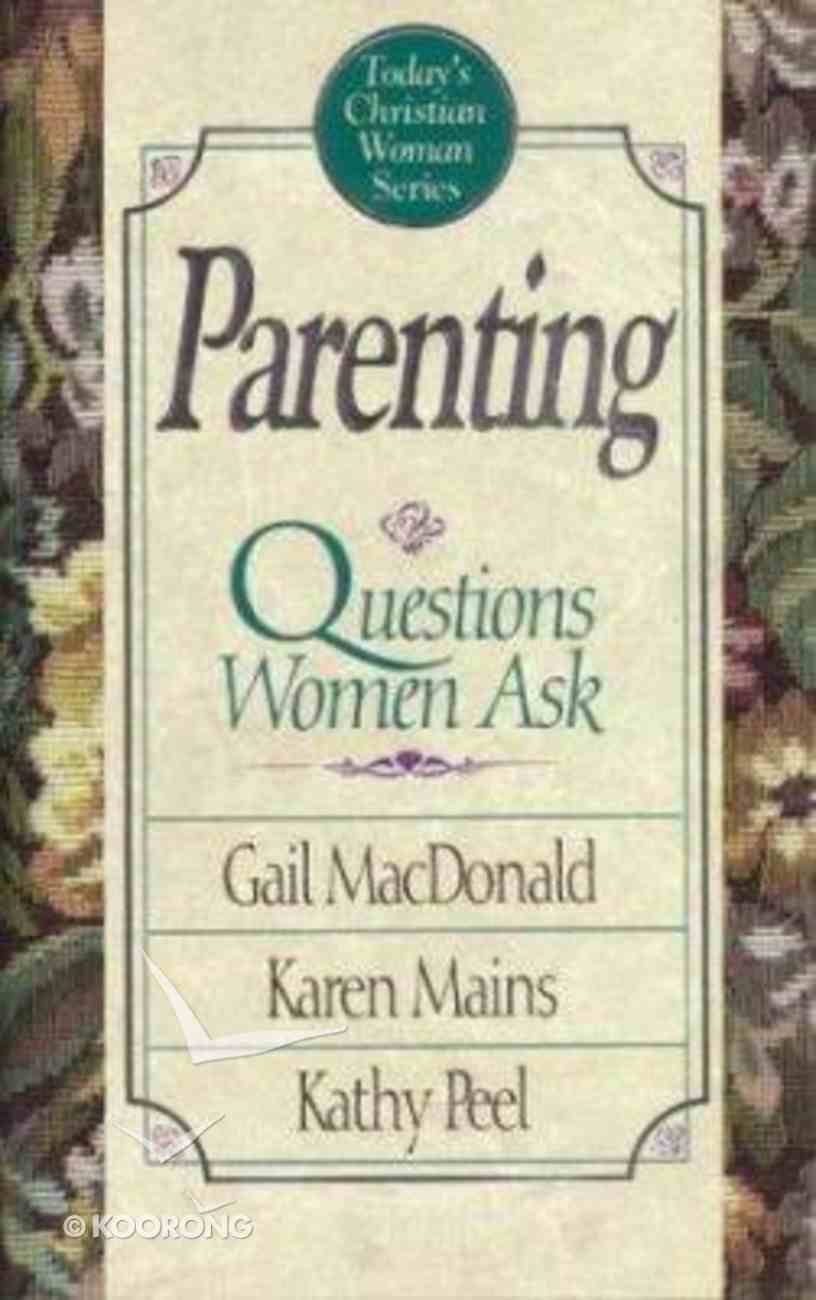 Parenting: Questions Women Ask
---
Free Shipping
for orders over $99.
Parenting: Questions Women Ask
Mains is an author, speaker and radio and television co-host. She is a co-founder of the Chrysostom Society, a group of Christian authors committed to excellence in their writing.
Kathy Peel is the national best-selling author of 18 books, which have sold over two million copies. In addition to being founder and president of Family Manager Inc., Kathy is a contributing editor to Family Circle magazine and also writes regular columns for many other publications. She has been a spokesperson for a number of family-friendly organisations and companies. A popular speaker, her Family Manager Makeover shows have appeared on programs such as The Oprah Winfrey Show. She delights in helping women reinvent their lives and schedules to bring order and peace to their families. But even closer to her heart is the joy of seeing spiritual makeovers bring order and peace to women's hearts. She lives in Texas with her husband, Bill.
"GAIL MacDONALD " is the author of four books, including "GAIL MacDONALD " is the author of four books, including "GAIL MacDONALD " is the author of four books, including In His Everlasting Arms and High Call, High Privilege. She lIn His Everlasting Arms and High Call, High Privilege. She lIn His Everlasting Arms and High Call, High Privilege. She lives with her husband, Gordon MacDonald, near Concord, New Hives with her husband, Gordon MacDonald, near Concord, New Hives with her husband, Gordon MacDonald, near Concord, New Hampshire, and has two adult children and five grandchildren.ampshire,