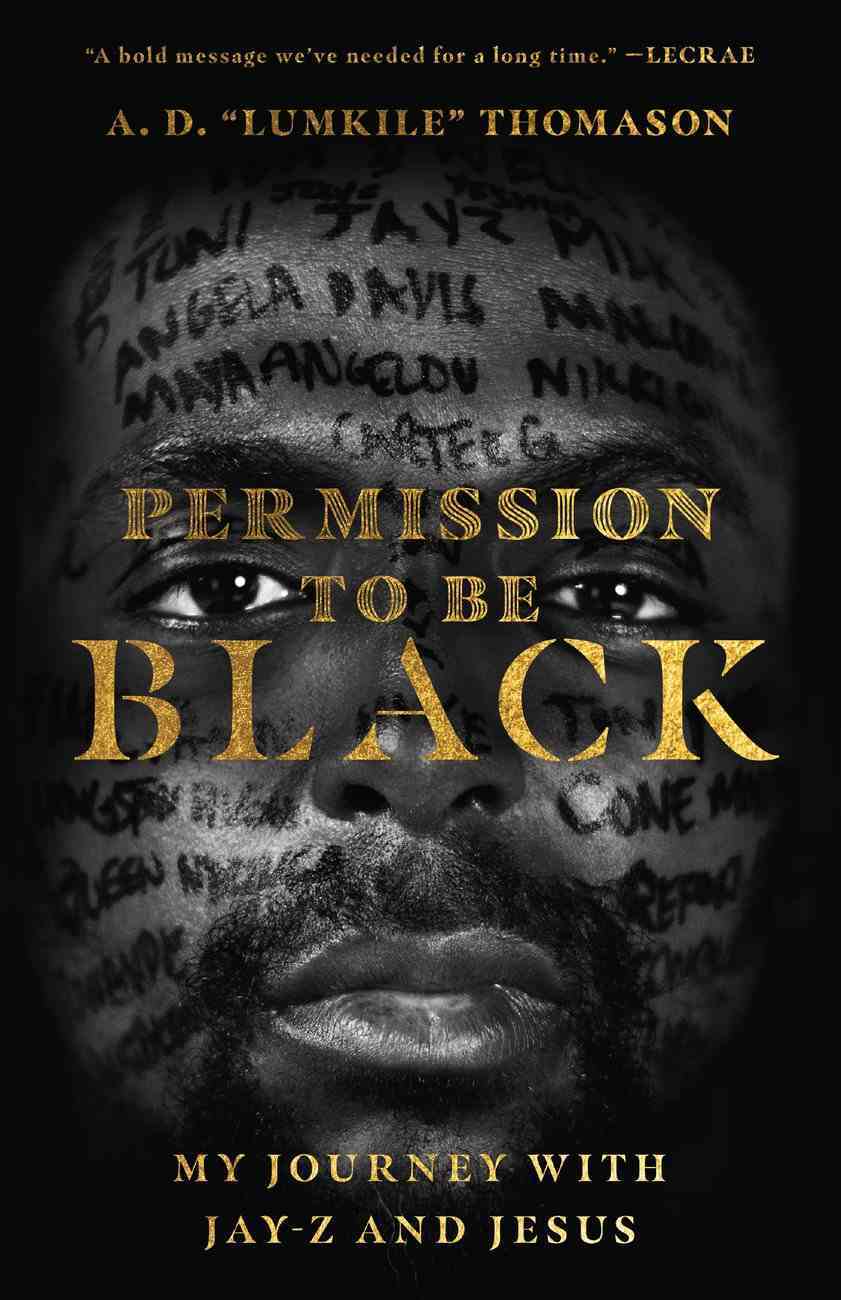 Embracing your Christian identity does not make you "soft." Embracing your Black identity does not make you less Christian. Throughout American history, Black people were not given the freedom to acknowledge their suffering. A. D. Thomason believes that the Holy...
Instant download
---
Expected to ship tomorrow from Australia.
---
Read using our free app on your tablet or mobile!
---
Free Shipping
for orders over $99.
Embracing your Christian identity does not make you "soft." Embracing your Black identity does not make you less Christian. Throughout American history, Black people were not given the freedom to acknowledge their suffering. A. D. Thomason believes that the Holy Spirit brings freedom and liberation as we're able to name our pain, recognize its roots in history and society, and seek healing. While many saw a confident, six-foot-five Black man, A. D. "Lumkile" Thomason lived most of his life in fear and anguish, deeply wounded by encounters with violence, abandonment, and family tragedy. Hiding behind a tough exterior, Adam earned his "Black card" but felt joyless inside. Even traveling around the globe to play professional basketball could not resolve his despair. But in the art of Jay-Z, A. D. discovered stirring honesty that gave voice to his own expressions of longing. And in the gospel of Jesus, he experienced the healing and salvation that had long evaded him. Now through what he calls "kingdom therapy," he's figuring out how to redefine the Jay-Z and Jesus that make up his blackness. A. D. uses his artistry as a poet and storyteller to share how he confessed his internalized pain and embraced the liberating joy of Christ. He writes for millennials, emerging adults, and anyone else who's ready to acknowledge the reality of racial trauma and our need to confront it. A. D.'s powerful story gives you permission to be Black, to be Christian, and to be the person God has made you to be.
-Publisher
Embracing Your Christian Identity Does Not Make You "soft." Embracing Your Black Identity Does Not Make You Less Christian. Throughout American History, Black People Were Not Given The Freedom To Acknowledge Their Suffering. A. D. Thomason Believes That The Holy Spirit Brings Freedom And Liberation As We're Able To Name Our Pain, Recognize Its Roots In History And Society, And Seek Healing. While Many Saw A Confident, Six-foot-five Black Man, A. D. "lumkile" Thomason Lived Most Of His Life In Fear And Anguish, Deeply Wounded By Encounters With Violence, Abandonment, And Family Tragedy. Hiding Behind A Tough Exterior, Adam Earned His "black Card" But Felt Joyless Inside. Even Traveling Around The Globe To Play Professional Basketball Could Not Resolve His Despair. But In The Art Of Jay-z, A. D. Discovered Stirring Honesty That Gave Voice To His Own Expressions Of Longing. And In The Gospel Of Jesus, He Experienced The Healing And Salvation That Had Long Evaded Him. Now Through What He Calls "kingdom Therapy," He's Figuring Out How To Redefine The Jay-z And Jesus That Make Up His Blackness. A. D. Uses His Artistry As A Poet And Storyteller To Share How He Confessed His Internalized Pain And Embraced The Liberating Joy Of Christ. He Writes For Millennials, Emerging Adults, And Anyone Else Who's Ready To Acknowledge The Reality Of Racial Trauma And Our Need To Confront It. A. D.'s Powerful Story Gives You Permission To Be Black, To Be Christian, And To Be The Person God Has Made You To Be.
Introduction: Eagle's Wings
1. The Masquerade
2. Helpless Hope
3. Faux Miracle
4. Coin Drop
5. The Price Is Wrong
6. The Master Mind
7. Where Is My Car?
8. New Rules New Love
9. A Little Mold Won't Kill You
10. A New Narrative
11. Inexhaustible Water
12. Removin' Chains
13. The Conquering Lion
Conclusion: Awaken Us And The 1 Percent
Appendix: Bonus Cheat Codes: Redefining Blackness Through Films
Endnotes