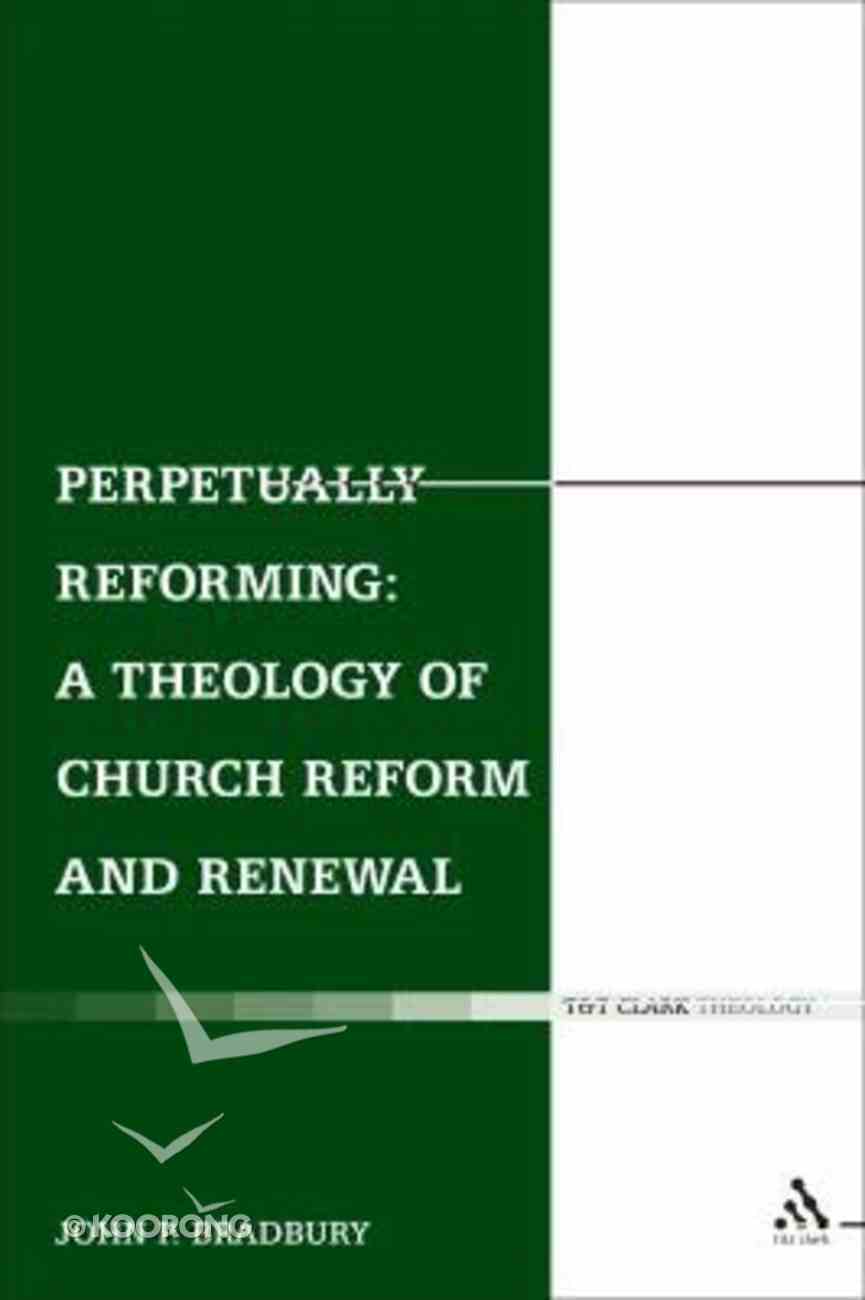 Perpetually Reforming (Ecclesiological Investigations Series)
One of the slogans of the reformation was ecclesia reformata semper reformanda - 'the reformed church always reforming'. Churches throughout the western world are currently engaged in reform and renewal programmes through internal structural reforms as well as movements like...
Special Order Item
0 Available.
---
Free Shipping
for orders over $99.

One of the slogans of the reformation was ecclesia reformata semper reformanda - 'the reformed church always reforming'. Churches throughout the western world are currently engaged in reform and renewal programmes through internal structural reforms as well as movements like 'emerging church'. This book presents a challenging theology of church reform and renewal that offers a contemporary understanding of this historic slogan. Taking an interdisciplinary approach, Bradbury discerns processes and practices which are perpetually reforming and renewing the identity of the church. It examines doctrinal and confessional conceptions of the church, re-examines texts concerned with covenantal renewal and explores Jewish-Christian dialogue as an example of renewal. A constructive theology is offered utilizing the categories of collective memory and mimetic practice. This upholds fundamental Christian identity, whilst driving the process of reform and renewal under God in the context of a three-way relationship between God, the church and the world.

-Publisher
Chapter 1: The Problem With Church Chapter 2: Visible And Invisible? Chapter 3: Confessional Identities? Chapter 4: Confessional Re-formation: The Example Of The Church And The Jewish People Chapter 5: Biblical Re-formations Chapter 6: The Renewed Covenantal Identity Of The Church Chapter 7: The Practice Of Identity Renewal Chapter 8: Toward The Reformation Of The Church