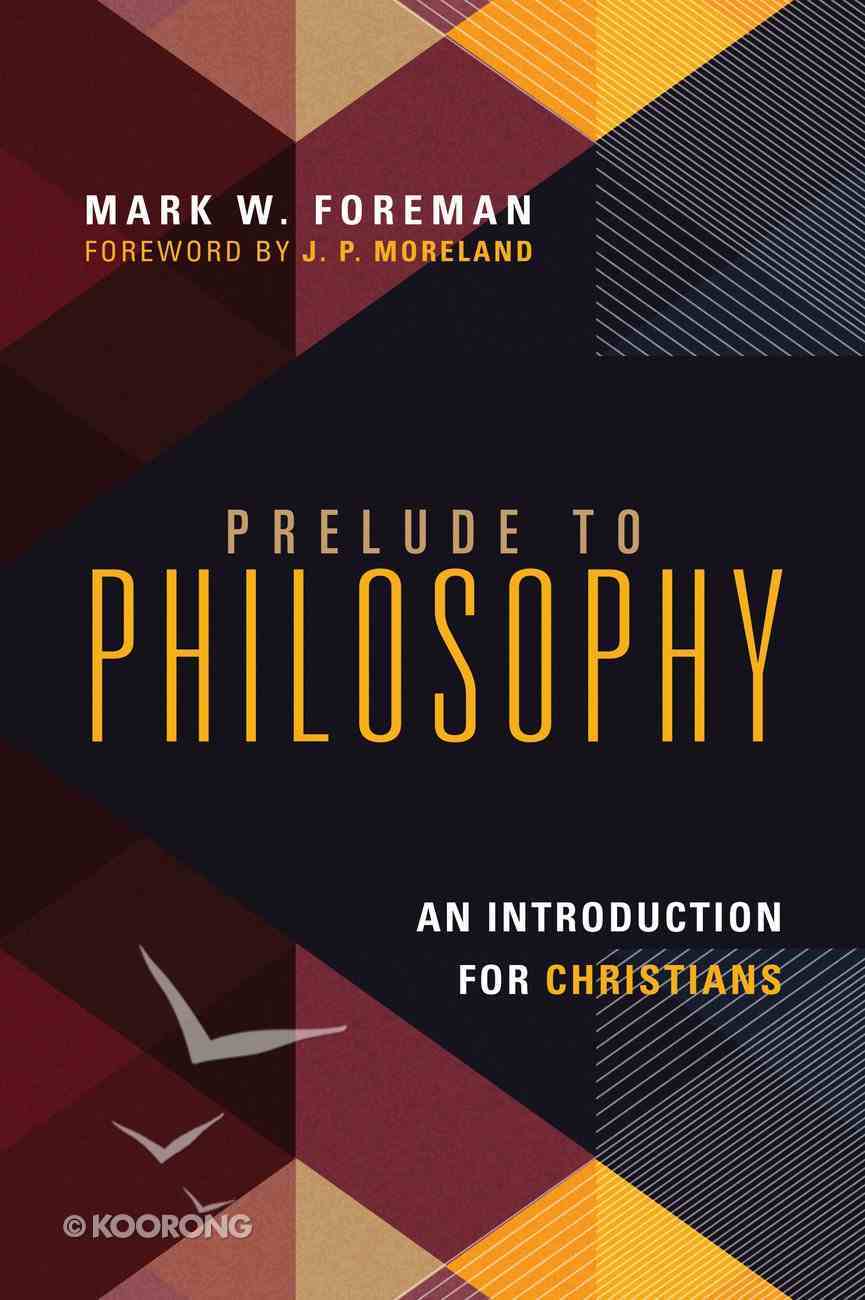 "The unexamined life is not worth living," according to Socrates, but pursuing the examined life strikes many as daunting, unappealing and even unnecessary. Is philosophy important? Why do I need philosophy if I have the Bible? Aren't philosophers simply engaged...
Available for immediate download.
---
Read using our free app on your tablet or mobile!
---
Free Shipping
for orders over $99.
"The unexamined life is not worth living," according to Socrates, but pursuing the examined life strikes many as daunting, unappealing and even unnecessary. Is philosophy important? Why do I need philosophy if I have the Bible? Aren't philosophers simply engaged in meaningless disputes that are irrelevant to everyday life? Mark Foreman addresses these and other questions in this "prelude" to the subject. Unlike a full introduction to philosophy, this book is a preliminary discussion that dispels misunderstandings and explains the rationale for engaging in philosophical reasoning. In the first half of the book, Foreman defines the task of philosophy, compares it to other disciplines and demonstrates its practical value to Christians interested in developing a more thoughtful faith. The second half introduces the reader to logic and argumentation, the essential tools of a philosopher. Concise and straightforward, Prelude to Philosophy is a guide for those looking to embark on the "examined life."
-Publisher
"the Unexamined Life Is Not Worth Living," According To Socrates, But Pursuing The Examined Life Strikes Many As Daunting, Unappealing And Even Unnecessary. Is Philosophy Important? Why Do I Need Philosophy If I Have The Bible? Aren't Philosophers Simply Engaged In Meaningless Disputes That Are Irrelevant To Everyday Life? Mark Foreman Addresses These And Other Questions In This "prelude" To The Subject. Unlike A Full Introduction To Philosophy, This Book Is A Preliminary Discussion That Dispels Misunderstandings And Explains The Rationale For Engaging In Philosophical Reasoning. In The First Half Of The Book, Foreman Defines The Task Of Philosophy, Compares It To Other Disciplines And Demonstrates Its Practical Value To Christians Interested In Developing A More Thoughtful Faith. The Second Half Introduces The Reader To Logic And Argumentation, The Essential Tools Of A Philosopher. Concise And Straightforward, <em>prelude To Philosophy</em> Is A Guide For Those Looking To Embark On The "examined Life."
Foreword By J.p. Moreland
Chapter One: What Is Philosophy?
Chapter Two: Why Is Philosophy Important?
Chapter Three: What Athens Has To Do With Jerusalem: The Importance Of Philosophy For Christians
Chapter Four: The Divisions Of Philosophy
Chapter Five: A Little Logic
Chapter Six: Informal Fallacies
Chapter Seven: Analyzing Arguments
Epilogue: Seven Virtues Of A Christian Philosopher
Bestsellers in Philosophy