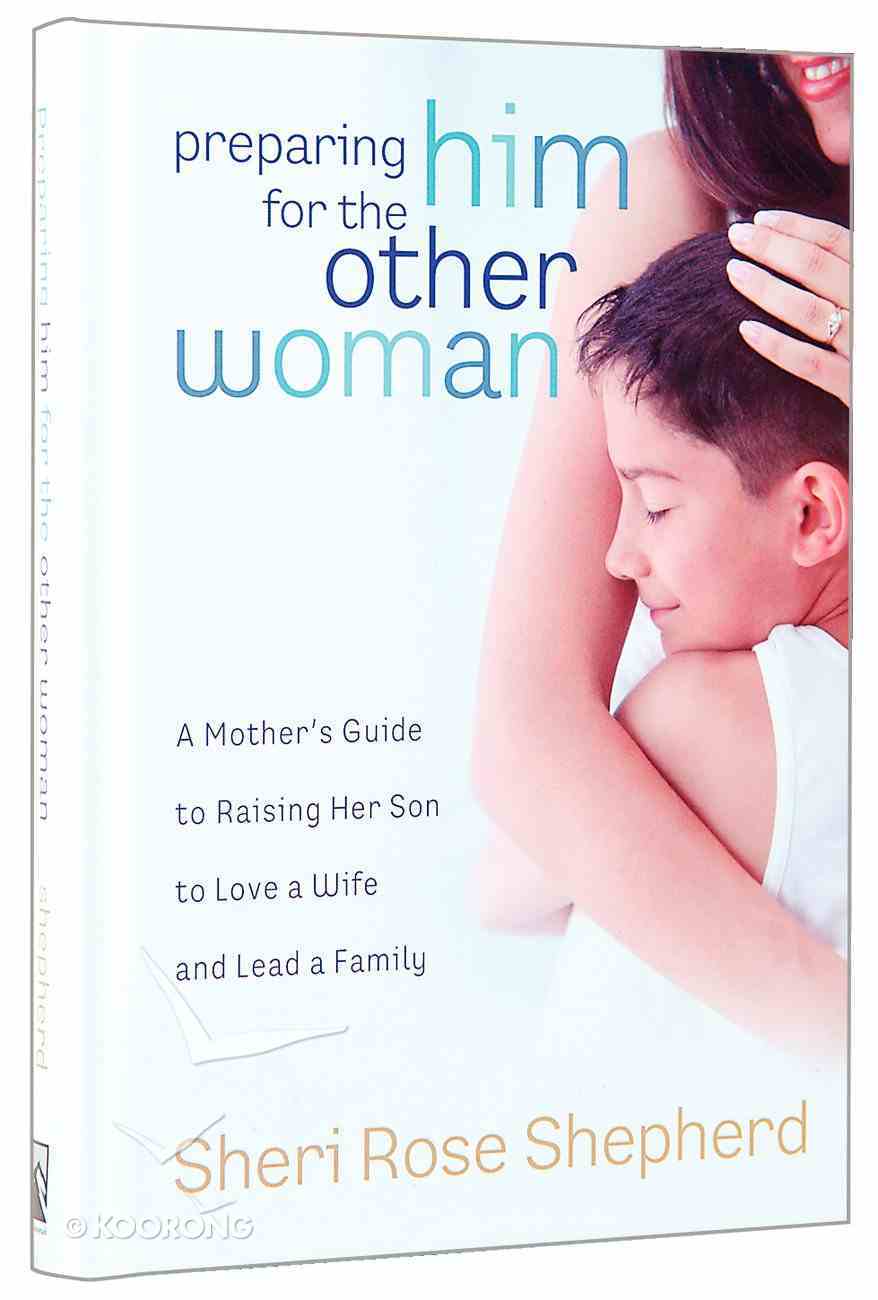 Preparing Him For the Other Woman
Women are complicated. Men spend years in marriage trying to figure out how to love and understand their wives, only to wind up frustrated and ready to give up. Who better to help a man begin to understand a woman...
Out of Stock
Available to Order
---
Expected to ship in 4 to 5 weeks from Australia.
---
Free Shipping
for orders over $99.
Women are complicated. Men spend years in marriage trying to figure out how to love and understand their wives, only to wind up frustrated and ready to give up. Who better to help a man begin to understand a woman than his mother? While you hope and pray for your son's future marriage, the time for your powerful influence is now! Don't wait for the world to change its morality; let PREPARING HIM FOR THE OTHER WOMAN show you how to shape your son's character and teach him how to interpret the heart of a woman. Find ways to make your home a place of refuge, growth, and peace as you guide him toward becoming the kind of man who looks to God for guidance in loving his wife well.
- Publisher
What Kind of Husband Will Your Son Grow Up to Be?

His is a generation of boys who have better relationships with their Game Boxes, i-Pods, televisions, and computers than they do with their families. His understanding of marriage is that it has little hope for success, witnessing a fifty percent divorce rate both inside and outside of the church. His world is one where pornography is no longer a hidden shame, but encouraged as entertainment.

Can you raise your son to one day love, lead, and protect
a wife and family in a world like this?

The answer is yes. The heartbeat of this book is to give you the tools to help your son become a tender warrior who will one day fight for his family, a godly husband who will faithfully love his wife, and a leader who will be a man of his word.

The time is now to take your love, tears, prayers, and influence and pour them into his future. Even if our world does not change its moral fiber, you can influence your son and bring hope to the next generation. It's an opportunity of a lifetime—yours.

Reviews

"Not only is this an amazing concept, but it meets an urgent need for every mother of boys."

Lisa Bevere, speaker and author of Fight Like a Girl and Kissed the Girls and Made Them Cry


"I have three sons, two stepsons, two son-in-laws, and nine grandsons! Any help I can glean to give me more wisdom is welcome. I would have welcomed more help like this when I was a young mother raising my young men for 'the other woman.'"

LeeAnn Rawlins, Coauthor, To Love Again


Story Behind the Book

When the manager of a large Christian bookstore told Sheri Rose Shepherd that readers of the popular His Princess TM series were futilely looking for material about raising their sons to be godly future husbands, she knew she could help. "Think about how much farther all men would be in their marriages if their moms had trained them how to one day love and understand their wives," says Sheri Rose . "We can take all the mistakes we've made in our lives and use them to teach our sons the right way to live. And we can use our most powerful weapon of all—our prayers—to fight for them."
-Publisher
Sheri Rose Shepherd is the founder of His Princess Ministries and the author of several books, including the bestselling His Princess: Love Letters from Your King. She was the popular subject of a prime-time Billy Graham special and toured with Extraordinary Women in 2010. She lives with her family in Orange County, California.

Sheri Rose is a woman who can relate to almost any womanfds battle. This former Mrs. United States grew up in a dysfunctional home and was severely overweight as a teen. As a young woman, she battled depression and an eating disorder. She understands the pain that comes from a broken home and she knows what it means to fight for freedom from your past.

In spite of an English teacher telling her she was "born to lose" and a learning disorder - Dyslexia - Sheri Rose has (in God's strength) become a bestselling author, with more than one million books sold, and her latest book, won the 2010 Retailers Choice Non-Fiction Book of the Year. Her Teaching was named the #1 Show of the Year on the Focus on the Family Broadcast and her life story has been featured on Lifetime Television and the Billy Graham Telecast.

Sheri Rose has been speaking at churches and women's retreats for 15 years; she has a very refreshing way of bringing the Word of God to life. She knows how to renew the eternal hope in our hearts. Her speaking style is humorous, heartwarming and inspires every one to make their life count for eternity. She loves speaking at womenfds retreats of any size.

Her joy for the Lord, humorous heart-warming stories mixed with truth and transparency renews our faith by reminding us how much we are truly loved and adored by our Father in heaven. Once you heard Sheri Rose speak you will never again doubt that you are "God's Chosen Princess" here for a divine purpose!

"Fresh, engaging and filled with sheer joy of the Lord. Get ready to meet with God and break free!"
- Julie Clinton, President of the Extraordinary Women's Conference

- His Princess Ministries