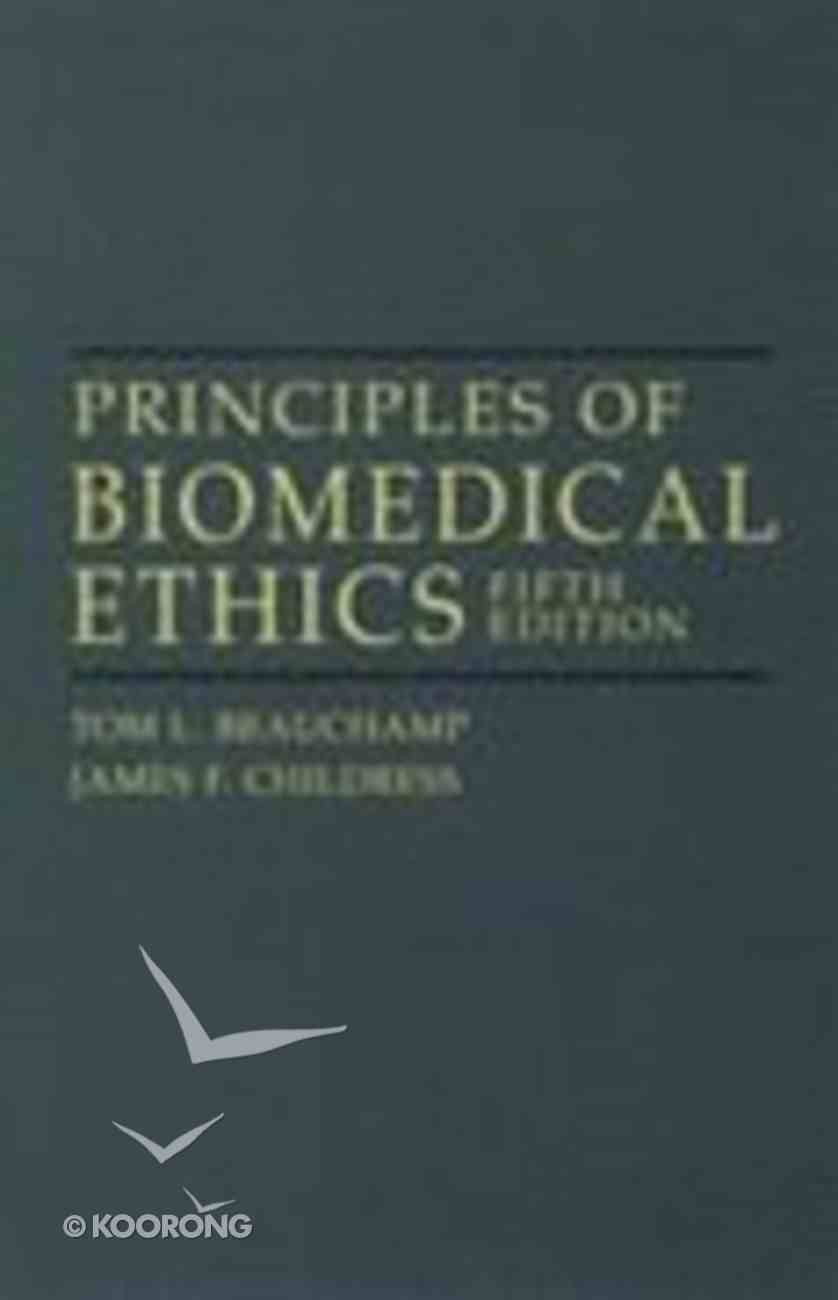 Principles of Biomedical Ethics (5th Edition)
This edition represents a thorough-going revision of what has become a classic text in biomedical ethics. Major structural changes mark the revision. The authors have added a new concluding chapter on methods that, along with its companion chapter on moral...
---
Free Shipping
for orders over $99.
This edition represents a thorough-going revision of what has become a classic text in biomedical ethics. Major structural changes mark the revision. The authors have added a new concluding chapter on methods that, along with its companion chapter on moral theory, emphasizes convergence across theories, coherence in moral justification, and the common morality. They have simplified the opening chapter on moral norms which introduces the framework of prima facie moral principles and ways to specify and balance them. Together with the shift of advanced material on theory to the back of the book, this heavily revised introductory chapter will make it easier for the wide range of students entering bioethics courses to use this text. Another important change is the increased emphasis on character and moral agency, drawing the distinction between agents and actions. The sections on truth telling, disclosure of bad news, privacy, conflicts of interest, and research on human subjects have also been thoroughly reworked. The four core chapters on principles (respect for autonomy, nonmaleficence, beneficence, and justice) and the chapter on professional-patient relationships retain their familiar structure, but the authors have completely updated their content to reflect developments in philosophical analysis as well as in research, medicine, and health care. Throughout, they have used a number of actual cases to illuminate and to test their theory, method, and framework of principles.
-Publisher
Bestsellers in Christian Worldview