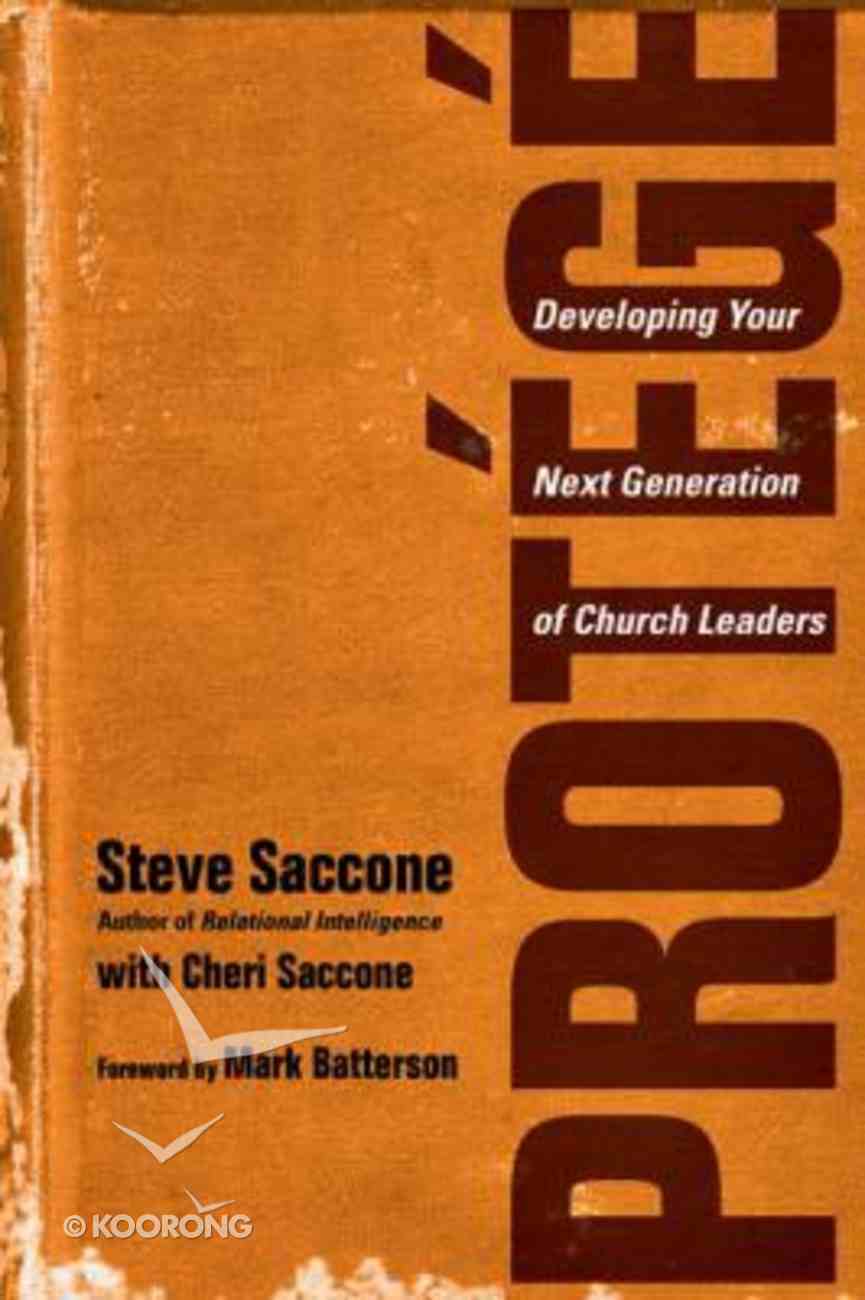 Protege (Prayers That Avail Much Series)
The future of the church depends on new leadership. But all too often young ministry leaders lack hands-on training outside the classroom. Many have theological head knowledge but feel underequipped in their pastoral skills. Emerging leaders might admire celebrity pastors...
---
Free Shipping
for orders over $99.
The future of the church depends on new leadership. But all too often young ministry leaders lack hands-on training outside the classroom. Many have theological head knowledge but feel underequipped in their pastoral skills. Emerging leaders might admire celebrity pastors from a distance, but they rarely have real-life mentors guiding them in real-world ministry experience. Speaking to prot?g's and mentors alike, Steve Saccone provides a concrete vision for leadership development in local congregations. He shows how churches can create a culture where young leaders are formed in relational ministry skills, Christian character and missional vision. Steering clear of common pastoral pitfalls, Prot?g? provides a path of leadership development where spiritual transformation takes place in the context of intentional mentorship. Learn how to raise up leaders from your own community and develop them into passionate, faithful servants of God. And watch the kingdom grow.
-Publisher
Have you as a leader ever wished for more hands-on development and mentoring from a ministry veteran? Wouldn't that kind of investment accelerate, deepen and intensify your leadership skills and impact? God is raising up a generation of young ministry leaders--prot�g�s--who need guidance in their calling to serve and lead people in the pursuit of God. These prot�g�s need our help. Steve Saccone has a history of being part of this calling to help the called. With over a decade of leadership development experience, he has, through God's help, catalyzed the growth and character of prot�g�s around the globe. In this book Saccone shows how you can raise up leaders from within your own community and develop them into passionate, faithful servants of God. You will be personally challenged to grow as you discover how to cultivate a culture of leadership development in your ministry. In a sense we are all prot�g�s who have much to learn and much to teach--and we can either help those who are behind us or seek help from those who are ahead of us. Along the way, we'll watch the kingdom grow in our midst.
-Publisher
Foreword By Mark Batterson
Acknowledgments
The Protg Narrative: An Introduction
1. Building Kingdom Cultures
<strong>part 1: Character--four Deadly Sins Of Emerging Leaders</strong>
2. The Sin Of Imitation: Envy
3. The Sin Of Performance: Self-reliance
4. The Sin Of Overconfidence: Foolishness
<strong>part 2: Relationships--three Critical Tensions Of Relational Leadership</strong>
6. The Tension Of Commitment: Overcommitters And Underdeliverers
7. The Tension Of Conflict: Avoiders And Evokers
8. The Tension Of Attachment: Overattachers And Detachers
<strong>part 3: Communication--the Connectivity Of The Poet</strong>
9. Developing The Gift Of Communication
10. Communicating With A Missional Lens
<strong>part 4: Mission--the Movement Of The Gospel</strong>
11. Gospel Momentum
12. The Spirit Of The Gospel
13. Gospel Conversations
14. Gospel Community
<strong>part 5: Entrepreneurial Leadership--the Power Of Possibility</strong>
15. Kingdom Entrepreneurs
16. The Pre-church Experience
Epilogue: One Last Thing
Acknowledgments
Appendix: Fifteen Things To Do To Develop Leaders
Notes
About The Author
Bestsellers in Leadership