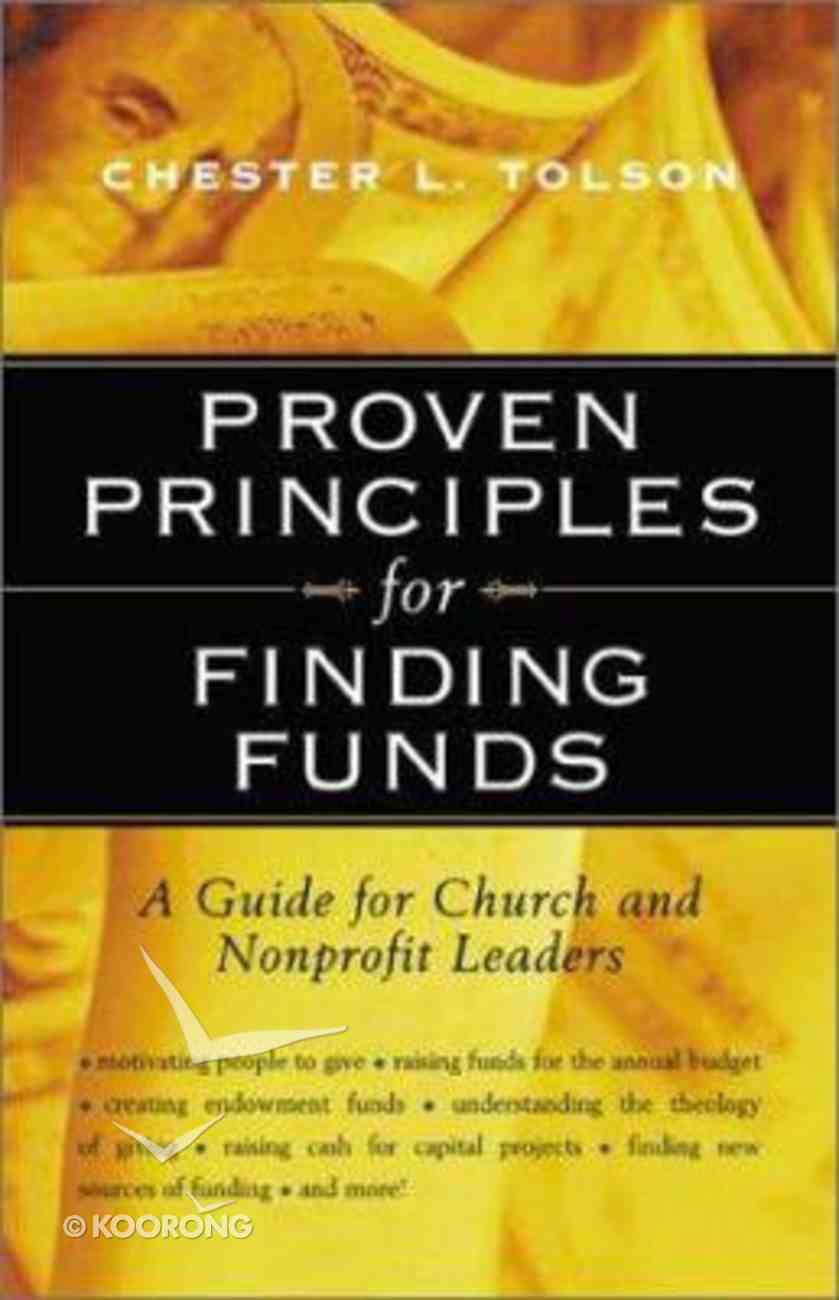 Proven Principles For Finding Funds
---
Free Shipping
for orders over $99.
192 pages
-Publisher
Your community is served by a number of churches and nonprofit ministries that often do much work with little money. Unfortunately what they perceive as a scarcity of resources tends to be the result of uninformed leaders needing a fresh perspective.Professional fundraiser Chester Tolson has the experience needed to offer a valuable resource on the nature of stewardship and fundraising. Proven Principles for Finding Funds explores the factors that motivate people to give and determine to whom they give. It offers case studies and scriptural foundations for giving that help ministry leaders explore raising money for annual budgets, capital projects, and endowments. Tolson's work is a treasure chest of wise advice, available without the expense of hiring a consultant.Pastors, lay leaders, and heads of parachurch ministries will benefit from this user-friendly, big-picture guide on how to biblically and strategically secure funding for God's important work. As these leaders are able to identify available resources, they can better address the ever-increasing needs of their ministries.
-Publisher
Creative and effective ideas for ministry leaders on how to secure funding, and eye-opening insights into why people give.
-Publisher
Tolson is the executive director of Churches Uniting in Global Mission. Tolson has also served as a senior pastor, a presbytery executive, a denominational fund-raiser, a college teacher, a university administrator, and a television host. Tolson received his doctoral degree with a specialty in personal counseling.