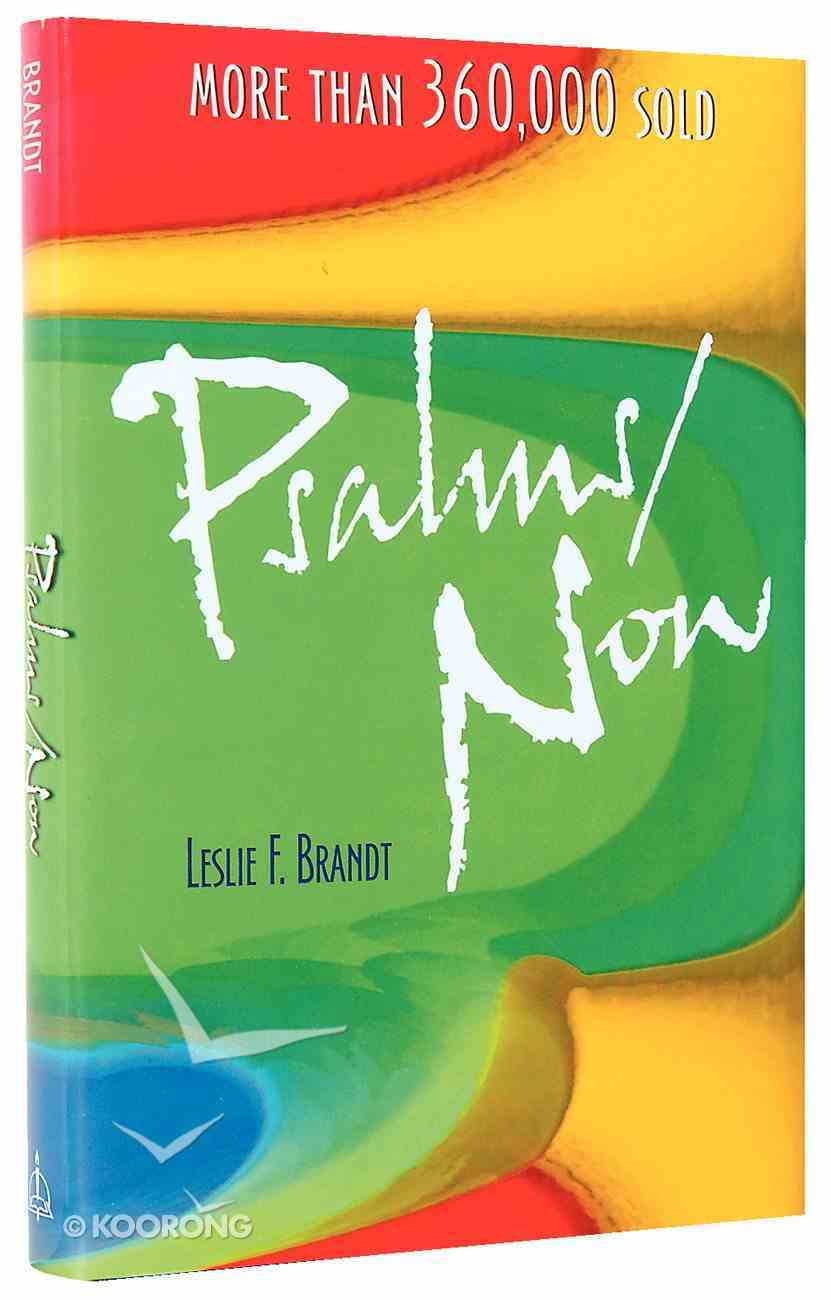 Celebrate the reality of God with the psalmists. What would the psalm writers say if they lived in our times? What words would they use to express their prayers? How would their songs reflect the same truth in a...
---
Expected to ship tomorrow from Australia.
---
Free Shipping
for orders over $99.
Celebrate the reality of God with the psalmists.

What would the psalm writers say if they lived in our times? What words would they use to express their prayers? How would their songs reflect the same truth in a different age?

Psalms/Now captures the meaning of the psalms for our time. Leslie Brandt restates, in today's language, the psalmists' honest prayers of praise, sorrow, compassion, fatigue, love, and countless other emotions encountered by those who truly experience life.

- Publisher
Classic reissue. In today's language, Brandt restates the psalmists' prayers of praise, sorrow, compassion, fatigue, love, and other emotions.
-Publisher
This book restates, in today's language, the psalmists' honest prayers of praise, love, compassion, sorrow, fatigue, and countless other emotions encountered by those who truly experience life. These pages encourage us to approach God with honesty, as the psalmists did; to rid ourselves of superficiality; to share our joys, sorrows, praises, and confusion with our creator.
-Publisher
What would the psalm writers say if they lived in modern times? What words would they use to express their prayers? "Psalms Now" captures the meaning of the psalms for today.
-Publisher
Leslie F. Brandt served around the world as a pastor, evangelist, and writer. Psalms Now has sold more than, 200,000 copies in its first two versions. He died in 2001. A