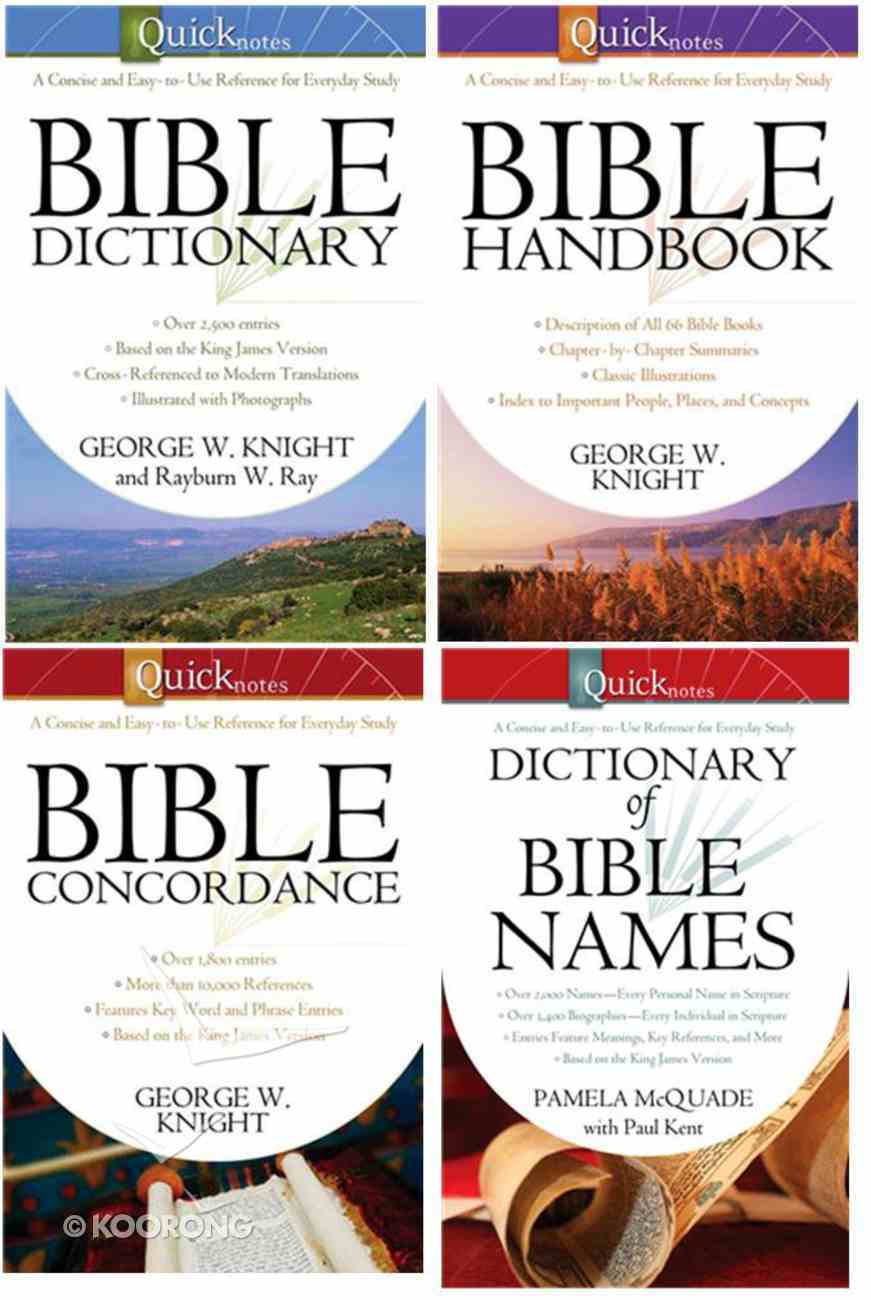 Quicknotes Bible Reference 4-Pack (4 Vols)
A complete Bible reference library in a handy format at an unbeatable price! Practical, reliable, and easy-to-understand, these volumes are packed with everything you need to maximise your Bible study time. Ideal for the home library, students, and small group...
---
Free Shipping
for orders over $99.
Paul Kent is the pseudonym of Barbour Publishing's senior non-fiction editor, Paul Muckley. He lives in eastern Ohio with his wife and two children.
Pamela McQuade is a freelance writer and editor in the New York metro area who has worked with numerous publishers. Her Barbour credits include Prayers and Promises for the Graduate and Prayers and Promises in Times of Loss. Pam enjoys spending her spare time knitting, quilting, and fly-fishing.
George W. Knight (Th.D. Free University of Amsterdam) is adjunct-professor of New Testament at Greenville Presbyterian Theological Seminary's Charlotte Extension, a longtime writer and scholar who has overseen and contributed to many major Bible reference works including the HCSB, Simplified Harmony of the Gospels; The Pastoral Epistles: A Commentary on the Greek Text (New Internation Commentary of the Greek New Testament); The Faithful Sayings in the Pastoral Epistles and The Role Relationship of Men and Women..
Koorong -Editorial Review.