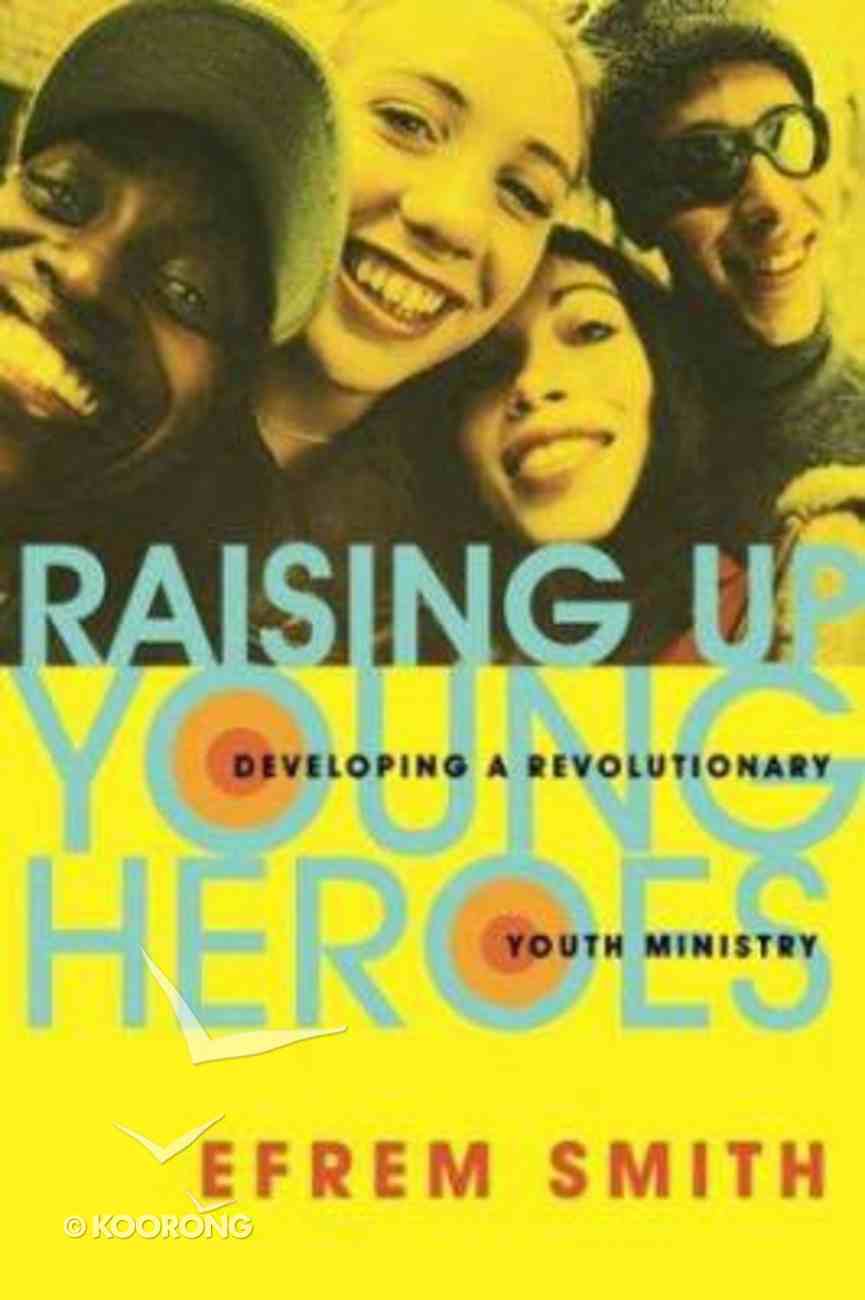 How can you move beyond youth group?You already know that youth ministry is about much more than Sunday night Bible study and lock-ins. It's about changing the lives of youth and empowering young heroes to change their world. In this...
Out of Stock
Available to Order
---
Expected to ship in 4 to 5 weeks from Australia.
---
Free Shipping
for orders over $99.
How can you move beyond youth group?You already know that youth ministry is about much more than Sunday night Bible study and lock-ins. It's about changing the lives of youth and empowering young heroes to change their world. In this book Efrem Smith provides you with a model for holistic ministry that addresses all the needs of youth--body, soul and spirit. Powerful stories from Smith's urban multiethnic context shape the content ofRaising Up Young Heroes.He shows how the fashion, music and lifestyle of the hip-hop culture are permeating youth culture and how you can enter that culture to help your youth meet Jesus.The principles that are the foundation ofRaising Up Young Heroesare designed to serve the whole body of Christ. So whatever your own youth group context, you can benefit from the Smith's rich storehouse of experience and his huge heart for today's youth.
-Publisher
Efrem Smith is an internationally recognized preacher. He alEfrem Smith is an internationally recognized preacher. He also consults on issues of multi-ethnicity, leadership and comso consults on issues of multi-ethnicity, leadership and community development. Efrem Smith served as Founding Pastor ofmunity development. Efrem Smith served as Founding Pastor of The Sanctuary Covenant Church and President of The Sanctuar The Sanctuary Covenant Church and President of The Sanctuary Community Development Corporation in Minneappolis, Minnesoy Community Development Corporation in Minneappolis, MinnesoC
Introduction
1. Biblical: God Loves Young People
2. Revolutionary: Adult Dreams Fuel Young Visions
3. Holistic: Reaching Spirit, Soul And Body
4. Courageous: Raising Boys To Take On Giants
5. Warfare: Raising Up Young Queens
6. Leadership: Developing Young Leaders For God
7. Multiethnic: The Hip-hop Influence On Youth Culture
8. Serving: Nurturing Young Kingdom-builders
9. Collaboration: The Empowerment Of Young Heroes
Conclusion
Bestsellers in Youth Ministry