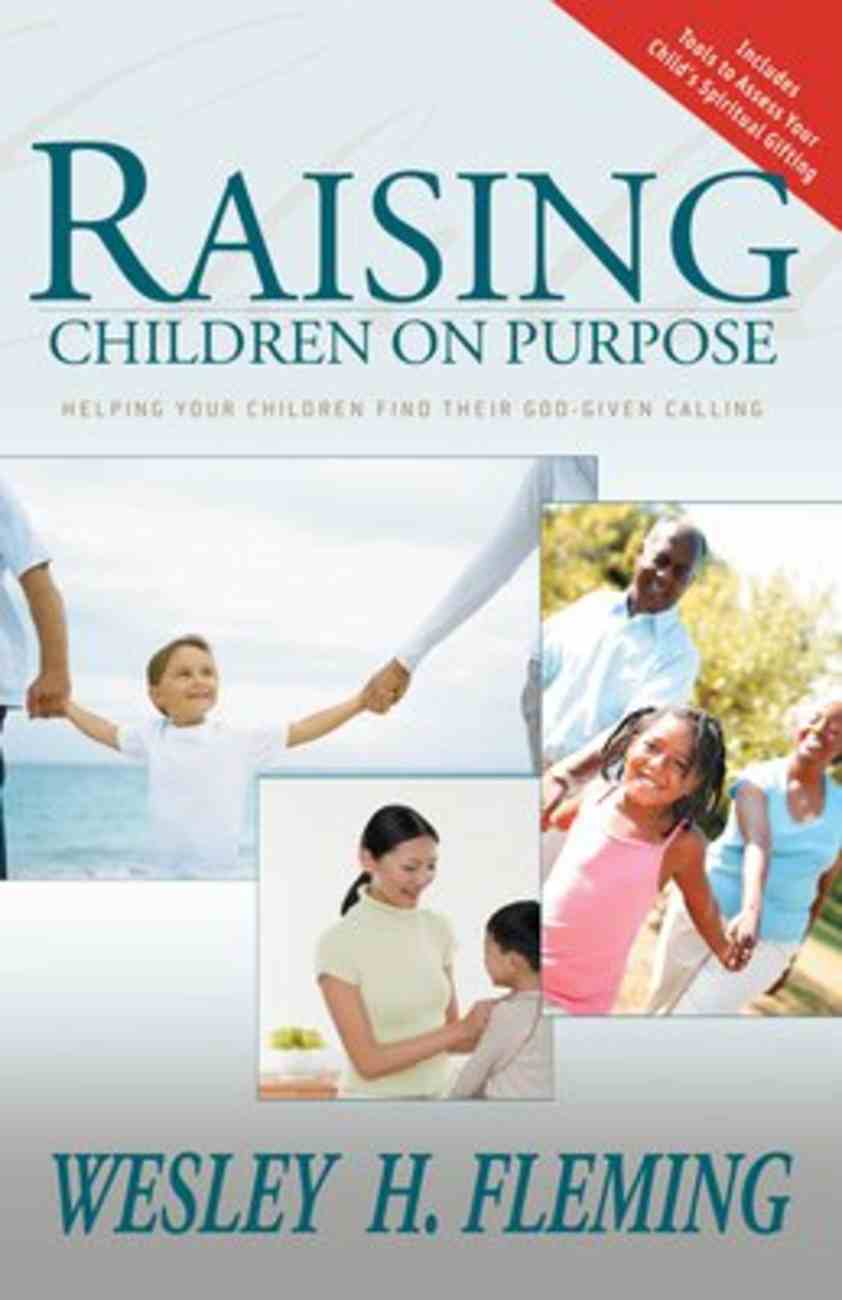 Raising Your Children on Purpose
Who's raising your children? As parents, we want our children to be motivated, goal-oriented, responsible and passionate about their life and faith...we want them to know the way they are to go. Disciplining your children can be an expression of...
Out of Stock
Available to Order
---
Expected to ship in 4 to 5 weeks from Australia.
---
Free Shipping
for orders over $99.
Who's raising your children? As parents, we want our children to be motivated, goal-oriented, responsible and passionate about their life and faith...we want them to know the way they are to go. Disciplining your children can be an expression of love for them. Wes Fleming's Raising Children on Purpose offers practical advice in an easy-to-understand manner with a sprinkling of humor. By following these loving guidelines, your children can become PEAK PERFORMERS!
-Publisher
Who's raising your children? Sometimes they are a handfulrowdy and rambunctious. Sometimes they are affectionateready for a hug. But always, they are your children, filled with the potential and promise that youth brings. What should be done with that potential? As parents, we want our children to be motivated, goal-oriented, responsible, and passionate about their life and faithwe want them to know the way they are to go. Raising Children On Purpose will help you: *Assess your child's natural talents and gifts *Recognize and encourage your child's spiritual passion *Determine the point at which gifting and interest overlap *Discover your child's calling in life *Learn the seven basic needs every child has and how you can fulfill them.Disciplining your children can be an expression of love for them. Wes Fleming's Raising Children On Purpose offers practical advice in an easy-to-understand manner with a sprinkling of humor.
-Publisher
:beyond Food And Shelter: A Necessary Introductionpart I: Helping Your Child To Find His Way1.god's Purpose For Parenting Clues From The Hebrew Languageraising A Child In The Way He Is To Gopsalm 127: Like An Arrow2.dna Shows The Way 3.dna Analysis For Ages 7-184.four Benefits Of Raising Children On Purpose Motivationpeak Performancejob Satisfactioneternal Job Security Part Ii: Helping Your Child To Stay On His Way5.lighting A Fire By Warming A Heart 6.protection: The First Emotional Need7.acceptance: The Second Emotional Need8.recognition: The Third Emotional Need9.enforced Limits: The Fourth Emotional Need10.nearness: The Fifth Emotional Need 11.time: The Sixth Emotional Need12.support: The Seventh Emotional Need13.taste And See That The Lord Is Good14.praying On Purpose 15.making History In Our Homes