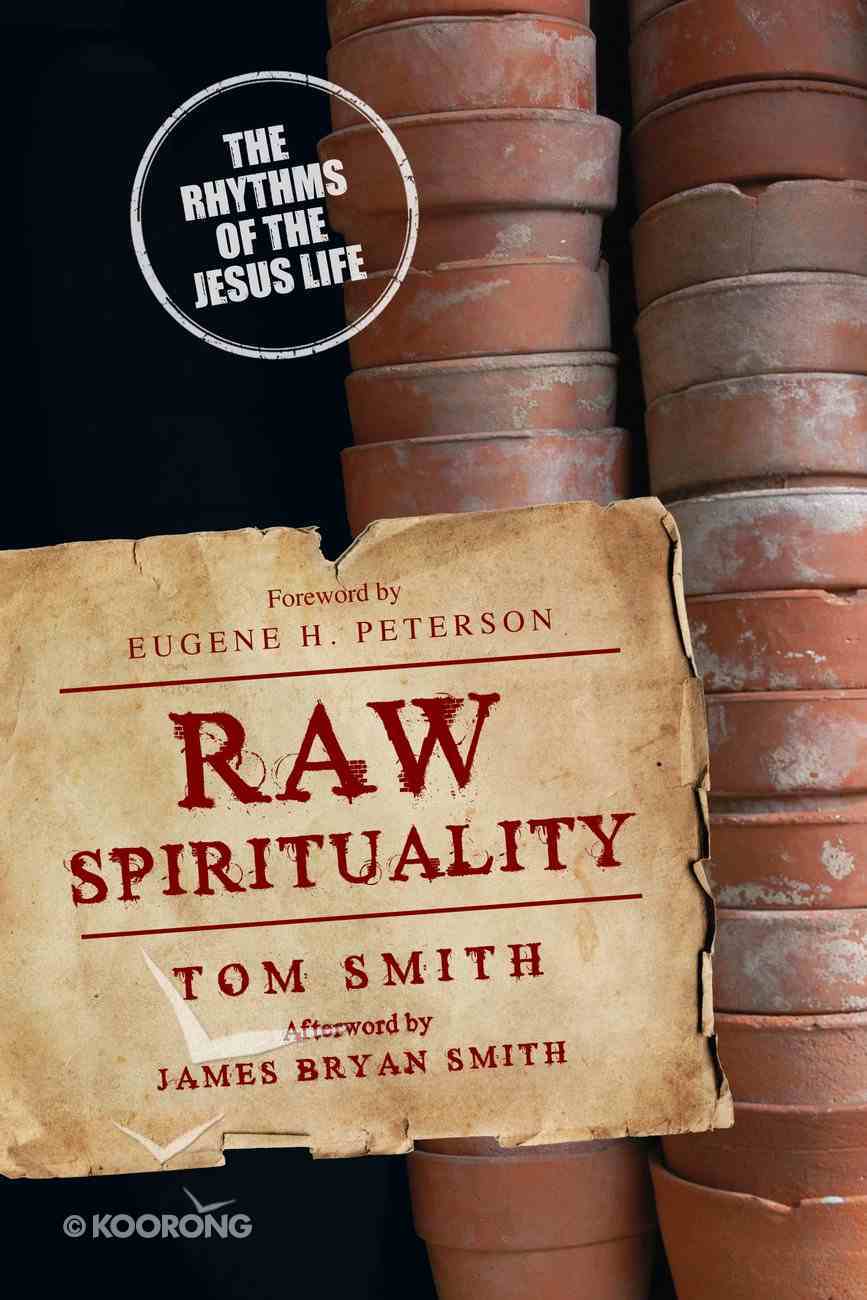 Have you ever felt a tension between developing your internal spiritual life and the call to outward service in the world? Those of us who are more naturally activists risk becoming bitter, tired and burned out. Those of us who...
Available for immediate download.
---
Read using our free app on your tablet or mobile!
---
Free Shipping
for orders over $99.
Have you ever felt a tension between developing your internal spiritual life and the call to outward service in the world? Those of us who are more naturally activists risk becoming bitter, tired and burned out. Those of us who gravitate toward the contemplative life may struggle to connect our spirituality with the world around us. How do we allow the life of Jesus to flow through our whole bodies into our everyday lives?This book is a result of how Tom Smith held these questions in tension, as Eugene H. Peterson reflects in his foreword:"There is a back story here that is helpful in understanding Tom Smith's fierce focus and energetic imagination. He grew up in South Africa during the years of apartheid... . He also was aware that the Rwanda genocide took place in a population mostly Christian. He became a pastor in a flourishing South African church and then came to North America. He experienced the temptation to degenerate church into a consumer program... . This book is a witness to what takes place when names trump numbers and stories with their accompanying metaphors keep relationships personal and prayerful."Having Jesus in our hearts is not enough. Jesus calls us to a spirituality that involves our everyday actions and interactions with others and extends our sphere of influence. In this raw, honest, whole-life approach to Christian formation, Tom Smith introduces us into a "rhythm of life" that that brings flourishing to our personal spirituality that then extends to our service in the world.
-Publisher
Tom Smith, MD, spent several years as a general practitionerTom Smith, MD, spent several years as a general practitioner and medical researcher before taking up writing full-time. and medical researcher before taking up writing full-time. He contributes regularly to medical journals, has a weekly hHe contributes regularly to medical journals, has a weekly health column in two newspapers and is the author of several ealth column in two newspapers and is the author of several books about living and coping with serious medical conditionbooks about living and coping with serious medical condition
Have You Ever Felt A Tension Between Developing Your Internal Spiritual Life And The Call To Outward Service In The World? Those Of Us Who Are More Naturally Activists Risk Becoming Bitter, Tired And Burned Out. Those Of Us Who Gravitate Toward The Contemplative Life May Struggle To Connect Our Spirituality With The World Around Us. How Do We Allow The Life Of Jesus To Flow Through Our Whole Bodies Into Our Everyday Lives?this Book Is A Result Of How Tom Smith Held These Questions In Tension, As Eugene H. Peterson Reflects In His Foreword:"there Is A Back Story Here That Is Helpful In Understanding Tom Smith's Fierce Focus And Energetic Imagination. He Grew Up In South Africa During The Years Of Apartheid... . He Also Was Aware That The Rwanda Genocide Took Place In A Population Mostly Christian. He Became A Pastor In A Flourishing South African Church And Then Came To North America. He Experienced The Temptation To Degenerate Church Into A Consumer Program... . This Book Is A Witness To What Takes Place When Names Trump Numbers And Stories With Their Accompanying Metaphors Keep Relationships Personal And Prayerful."having Jesus In Our Hearts Is Not Enough. Jesus Calls Us To A Spirituality That Involves Our Everyday Actions And Interactions With Others And Extends Our Sphere Of Influence. In This Raw, Honest, Whole-life Approach To Christian Formation, Tom Smith Introduces Us Into A "rhythm Of Life" That That Brings Flourishing To Our Personal Spirituality That Then Extends To Our Service In The World.
Introduction
1. Training Naked
2. Jesus With A Six-pack
3. Got Power?
4. Irritating One Another
5. Puzzling The City
6. Jesus Moccasins
7. Downward Mobility
8. Working It Out
9. Learning Jesus
Afterword
Bibliography
Bestsellers in Spiritual Growth