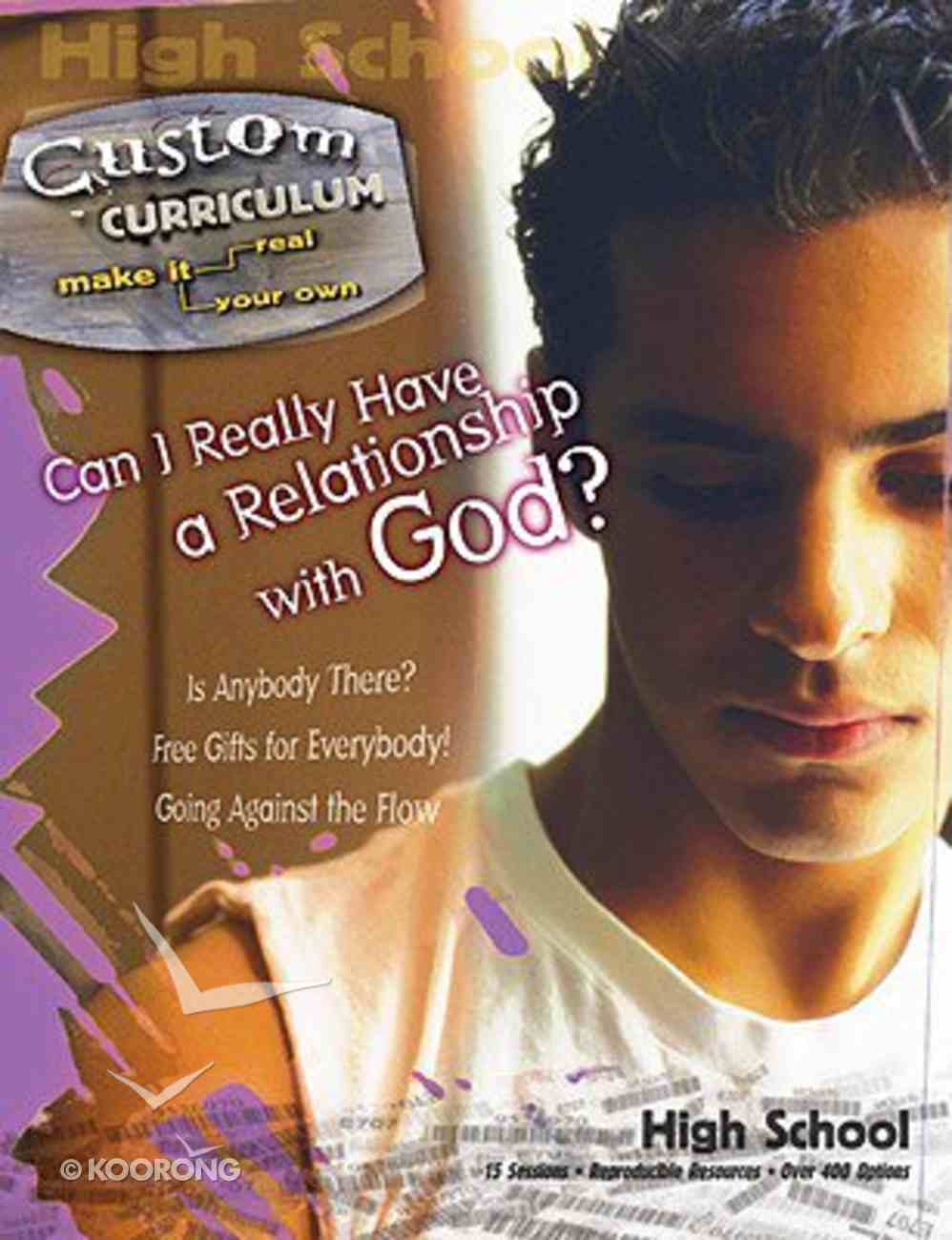 Reaching For a Relationship With God? (Custom Curriculum Series)
Your youth group is like no other-so a cookie-cutter curriculum just won'tdo. With a single book you have the basics for 15 complete sessions-and youcan put it all together in a way that works for you. Each topic has been...
---
Free Shipping
for orders over $99.
Your youth group is like no other-so a cookie-cutter curriculum just won'tdo. With a single book you have the basics for 15 complete sessions-and youcan put it all together in a way that works for you. Each topic has been developedby ministry experts to be teen-relevant and spiritually enriching. Each five-sessionbook also includes a 14-point plan for customizing your program, a selectionof ice breakers, thought provokers, reproducible handouts, and an encouraginghow-to article from well-known youth ministry experts!Can I Really Have a Relationship with God?Is Anybody There?--Reaching for a Real Relationship with God (Helpsaddress teen's hunger to get in touch with the One who really loves them. Dealwith questions about talking to God and walking with Him every day.)Free Gifts for Everybody!--Discovering your Spiritual Gifts (Introducesteens to the topic of spiritual gifts. They learn how to identify their giftsand put them to use for the benefit of the body of believers.)Going Against the Flow--When Being a Christian Feels Weird (Tacklesdiscomfort zones involved in being a Christian. Explore issues like being ridiculedfor one's faith, standing up for what's right, sharing one's faith with others.)Features:400+ options for full customization15 sessions with reproducible resources
-Publisher
Custom Curriculum allows you to address the issues that students face in todaycjr8217;s world in a way that can be fully customized to be a perfect fit for your group.
-Publisher

Your youth group is like no other-so a cookie-cutter curriculum just won't do. With a single book you have the basics for 15 complete sessions-and you can put it all together in a way that works for you. Each topic has been developed by ministry experts to be teen-relevant and spiritually enriching. Each five-session book also includes a 14-point plan for customizing your program, a selection of ice breakers, thought provokers, reproducible handouts, and an encouraging how-to article from well-known youth ministry experts!


Can I Really Have a Relationship with God?


Is Anybody There?--Reaching for a Real Relationship with God (Helps address teen's hunger to get in touch with the One who really loves them. Deal with questions about talking to God and walking with Him every day.)


Free Gifts for Everybody!--Discovering your Spiritual Gifts (Introduces teens to the topic of spiritual gifts. They learn how to identify their gifts and put them to use for the benefit of the body of believers.)


Going Against the Flow--When Being a Christian Feels Weird (Tackles discomfort zones involved in being a Christian. Explore issues like being ridiculed for one's faith, standing up for what's right, sharing one's faith with others.)


Features:
400+ options for full customization
15 sessions with reproducible resources


-Publisher
Bestsellers in Youth Ministry