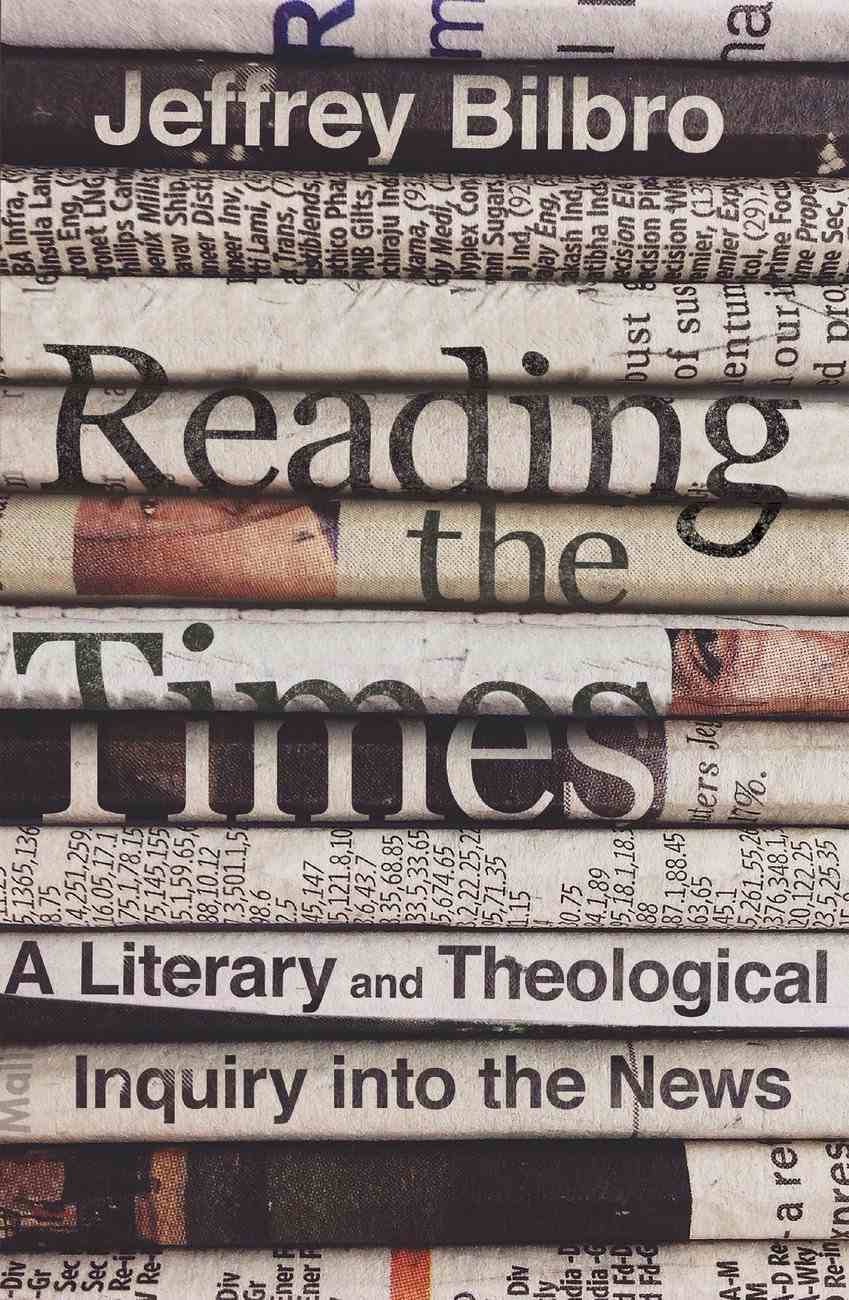 Reading the Times: A Literary and Theological Inquiry Into the News
$32.99
20% OFF
―
save $6.60
:"Reading the morning newspaper is the realist's morning prayer."-G. W. F. Hegel Whenever we reach for our phones or scan a newspaper to get "caught up," we are being not merely informed but also formed . News consumption can...
---
Expected to ship within 9 hours from Australia.
---
Free Shipping
for orders over $99.
:"Reading the morning newspaper is the realist's morning prayer."-G. W. F. Hegel Whenever we reach for our phones or scan a newspaper to get "caught up," we are being not merely informed but also formed. News consumption can shape our sense of belonging, how we judge the value of our lives, and even how our brains function. Christians mustn't let the news replace prayer as Hegel envisioned, but neither should we simply discard the daily feed. We need a better understanding of what the news is for and how to read it well. Jeffrey Bilbro invites readers to take a step back and gain some theological and historical perspective on the nature and very purpose of news. In Reading the Times he reflects on how we pay attention, how we discern the nature of time and history, and how we form communities through what we read and discuss. Drawing on writers from Thoreau and Dante to Merton and Berry, along with activist-journalists such as Frederick Douglass and Dorothy Day, Bilbro offers an alternative vision of the rhythms of life, one in which we understand our times in light of what is timeless. Throughout, he suggests practices to counteract common maladies tied to media consumption in order cultivate healthier ways of reading and being. When the news sets itself up as the light of the world, it usurps the role of the living Word. But when it helps us attend together to the work of Christ-down through history and within our daily contexts-it can play a vital part in enabling us to love our neighbors. Reading the Times is a refreshing and humane call to put the news in its place.
-Publisher
:acknowledgments
Introduction: Reading The News In Order To Love Our Neighbors
<strong>part 1: Attention</strong>
1. Macadamized Mind
2. The Blessed Man As A Rooted Tree
3. Liturgies Of Attention
<strong>part 2: Time</strong>
4. Kairos Versus Khronos
5. Figural Imagination
6. Liturgies Of Christian Time
<strong>part 3: Community</strong>
7. Belonging In The Public Sphere
8. Belonging Outside The Public Sphere
9. Liturgies Of Christian Belonging
Bibliography
Name And Subject Index
Scripture Index
Bestsellers in Christian Worldview