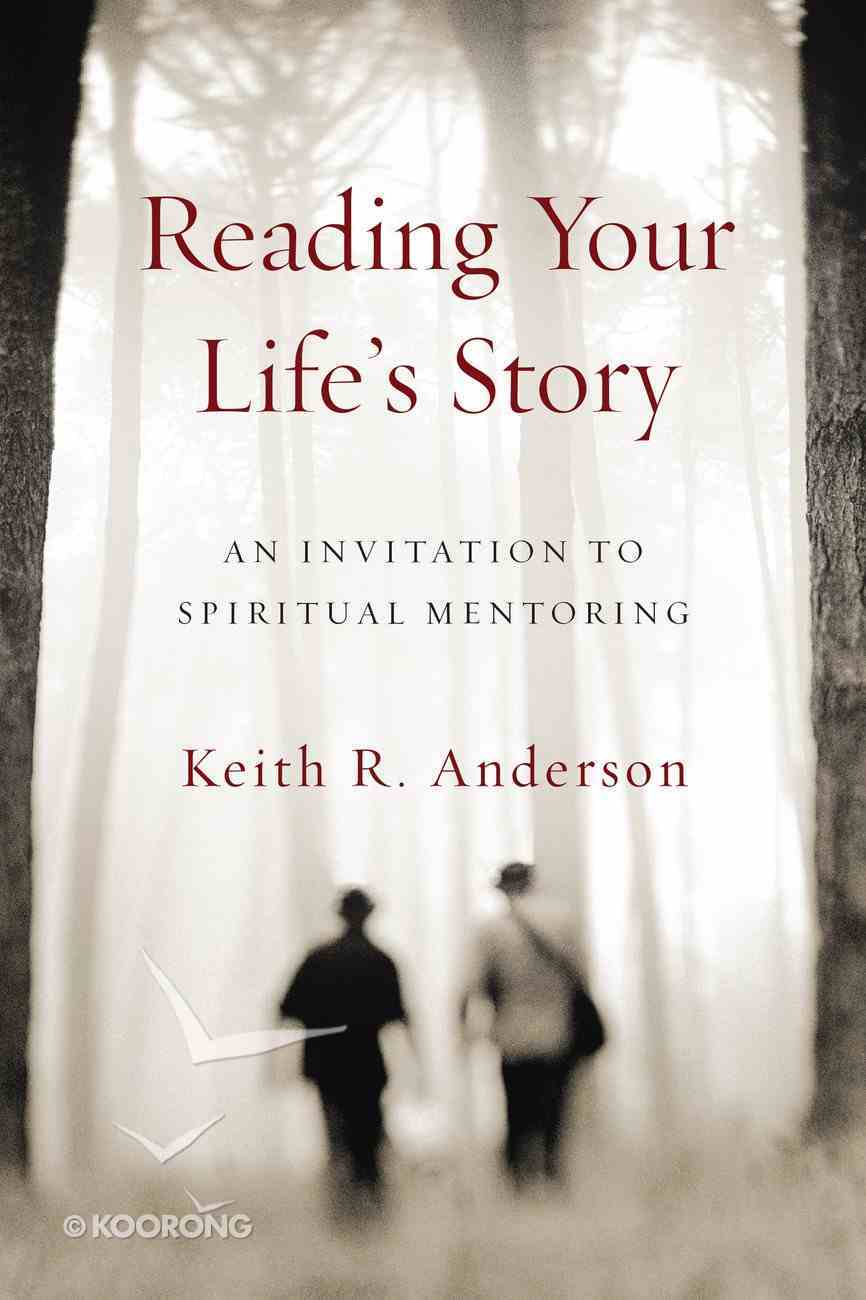 Reading Your Life's Story
Spiritual mentoring is a particular kind of friendship in which, according to Keith R. Anderson, "two or more people walk together in heightened awareness of the presence of yet Another"-the Holy Spirit. "Spiritual mentoring is not a complicated process that...
Available for immediate download.
---
Read using our free app on your tablet or mobile!
---
Free Shipping
for orders over $99.
Spiritual mentoring is a particular kind of friendship in which, according to Keith R. Anderson, "two or more people walk together in heightened awareness of the presence of yet Another"-the Holy Spirit. "Spiritual mentoring is not a complicated process that requires technical training and complex protocol," Anderson continues. "It is essential, authentic, and maybe even natural human speech that is focused, disciplined and nurtured by training for one of the hardest natural things we do: listening reflectively to another. It is sacred companionship as life is lived and story told. Available to almost all, it requires deliberate recruitment, preparation and practice."These pages unfold a vision for mentoring that invites us to read our own lives as narrative and to learn how to enter the narrative of another life. The book covers the scope of the mentoring relationship through various seasons, offering helpful and inspiring metaphors for mentoring. All are invited to enter the mentoring story.
-Publisher
Keith R. Anderson is the president of The Seattle School of Keith R. Anderson is the president of The Seattle School of Theology and Psychology in Seattle. He is the author of SpirTheology and Psychology in Seattle. He is the author of Spiritual Mentoring: A Guide for Those Giving and Receiving Direitual Mentoring: A Guide for Those Giving and Receiving Direction, Friendships That Run Deep, Does God Believe In You? Dction, Friendships That Run Deep, Does God Believe In You? Developing Spiritual Self-Confidence, Is This The One? and Wheveloping Spiritual Self-Confidence, Is This The One? and WhA
Spiritual Mentoring Is A Particular Kind Of Friendship In Which, According To Keith R. Anderson, "two Or More People Walk Together In Heightened Awareness Of The Presence Of Yet Another"-the Holy Spirit. "spiritual Mentoring Is Not A Complicated Process That Requires Technical Training And Complex Protocol," Anderson Continues. "it Is Essential, Authentic, And Maybe Even Natural Human Speech That Is Focused, Disciplined And Nurtured By Training For One Of The Hardest Natural Things We Do: Listening Reflectively To Another. It Is Sacred Companionship As Life Is Lived And Story Told. Available To Almost All, It Requires Deliberate Recruitment, Preparation And Practice."these Pages Unfold A Vision For Mentoring That Invites Us To Read Our Own Lives As Narrative And To Learn How To Enter The Narrative Of Another Life. The Book Covers The Scope Of The Mentoring Relationship Through Various Seasons, Offering Helpful And Inspiring Metaphors For Mentoring. All Are Invited To Enter The Mentoring Story.
<strong>part I: Uncovering Your Life Story</strong>
1. Learning To Readspiritual Mentoring As Hospitality2. God As Authorspiritual Mentoring As Farming3. Life As Textcore Curriculum4. The Mentor As Coreaderstyles Of Mentoring5. Imperfect People As Mentorsspiritual Mentoring As <em>cura Animarum</em>
<strong>part Ii: Uncovering The Movements Of Spiritual Mentoring</strong>
6. Starting Wellspiritual Mentoring As Disillusionment7. What Does A Mentoring Session Look Like?asking Great Questions8. Wisdom For The Long Walk Of Faithspiritual Mentoring As Ecology9. Creating The Pacespiritual Mentoring As Prayer10. Sustaining Momentum Through Accountabilityspiritual Mentoring As Geography11. Ending Wellten Essentials For The Mentor's Library
Appendix 1: Lectio Divinaappendix 2: Transference And Countertransferenceappendix 3: Discernment Questions For Choosing A Mentorappendix 4: What About Differences That Might Exist Between Mentor And Mentee?notes
Bestsellers in Spiritual Growth