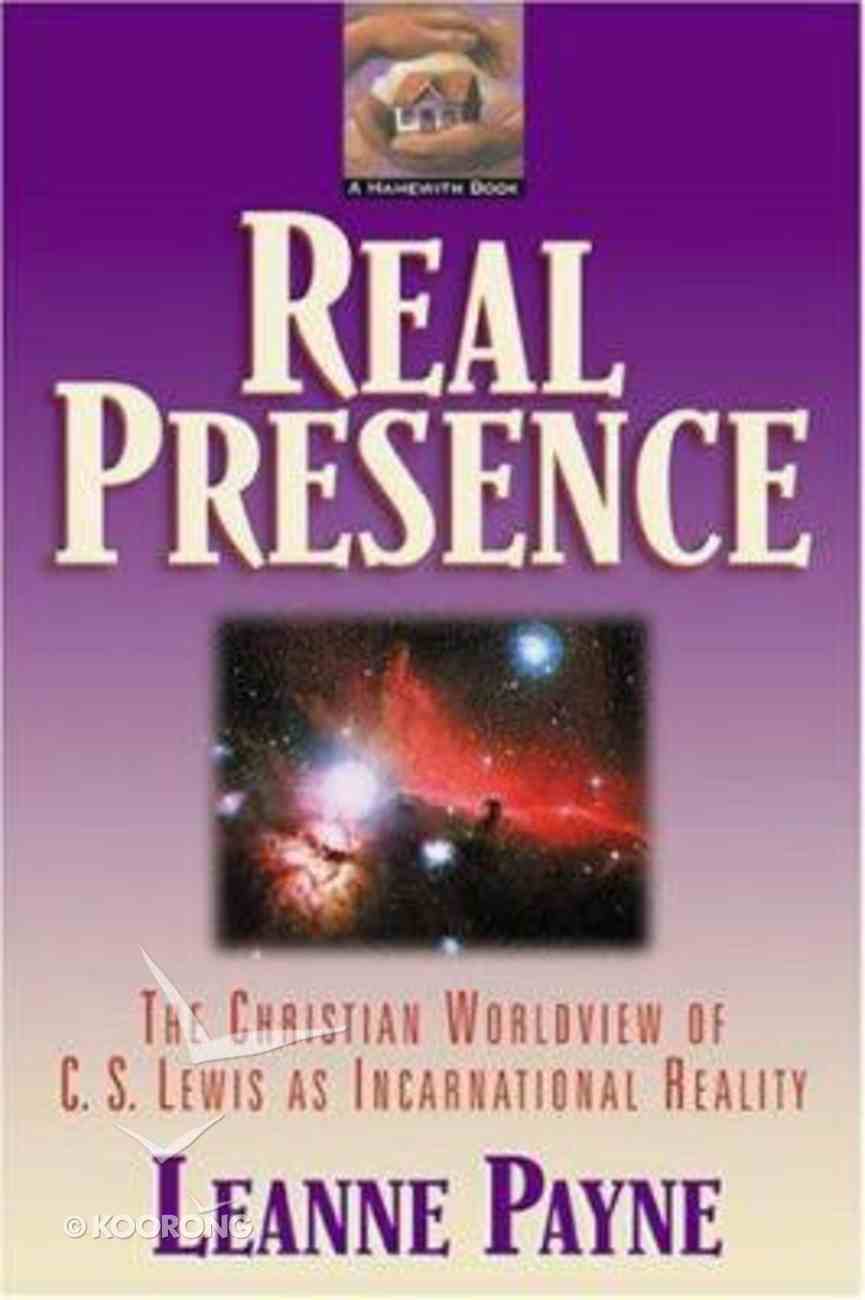 Out of Stock
Available to Order
---
Expected to ship in 5 to 6 weeks from Australia.
---
Free Shipping
for orders over $99.
11 Chapters
-Publisher
The message of this book is one of joy. It is about Real Christianity, the other life that will be lived in and through us if we will open our minds and hearts to the Spirit. Leanne Payne shows us how--by practicing the Presence of God. This book is based on a profound understanding of C. S. Lewis's spiritual writings, especially those concerning the implications of the Incarnation. Written in simple language, free from theological jargon, it is the best guide on this aspect of Lewis's thought. But it is also excellent on other subjects, including repentance, forgiveness, and the arts. It is difficult to praise too highly this joyful book.--George Sayer, author of Jack: C. S. Lewis and His Times A work of startling freshness and genuine spirituality.--Andrew Walker, director, C. S. Lewis CenterOut of the scores of books that have been written about C. S. Lewis over the years, this is one that has endured. Real Presence is an extremely important contribution to Lewis studies and Christian thought.--Lyle Dorsett, former director, The Marion E. Wade Center, Wheaton CollegeIt would be difficult to read Real Presence without examining one's own spiritual life in light of C. S. Lewis's insights . . . It is a challenge to live life with new eyes, seeing and experiencing God's Real Presence. Leanne Payne is an excellent guide to this awakening.--Marjorie Lamp Mead, associate director, The Marion E. Wade Center, Wheaton CollegeTaps deep springs not only within C. S. Lewis but also within the reader's heart and mind.--Carolyn Keefe, Church and Synagogue LibrariesPayne carefully and methodically explains the view of Christendom's favorite English don [Lewis] on the relationship between man and God.--Jon Trott, Cornerstone
-Publisher
A discussion of an overarching theme of C. S. Lewis' writings; the incarnational reality of Christ in everyday life.
-Publisher
Leanne Payne is founder and president of Pastoral Care Ministries and has been active in the ministry of healing prayer for more than forty years. She is the author of many articles and books, including Real Presence, Restoring the Christian Soul, and Listening Prayer. Payne lives in Wheaton, Illinois.
Forewords By Wayne Martindale And John R. Sheets, S. J.<br><br>preface<br><br>1. Introduction: Incarnational Reality<br>2. God, Super-nature, And Nature<br>3. Sacrament: Avenue To The Real<br>4. Spirit, Soul, And Body<br>5. Till We Have Faces<br>6. We've Been &quot;undragoned&quot;<br>7. The Great Dance<br>8. The Way Of The Cross<br>9. The Whole Intellect<br>10. The Whole Imagination I: Surprised By Joy<br>11. The Whole Imagination Ii: The Two Minds<br><br>appendix: The Great Divorce<br><br>notes<br>index
Bestsellers in Christian Living