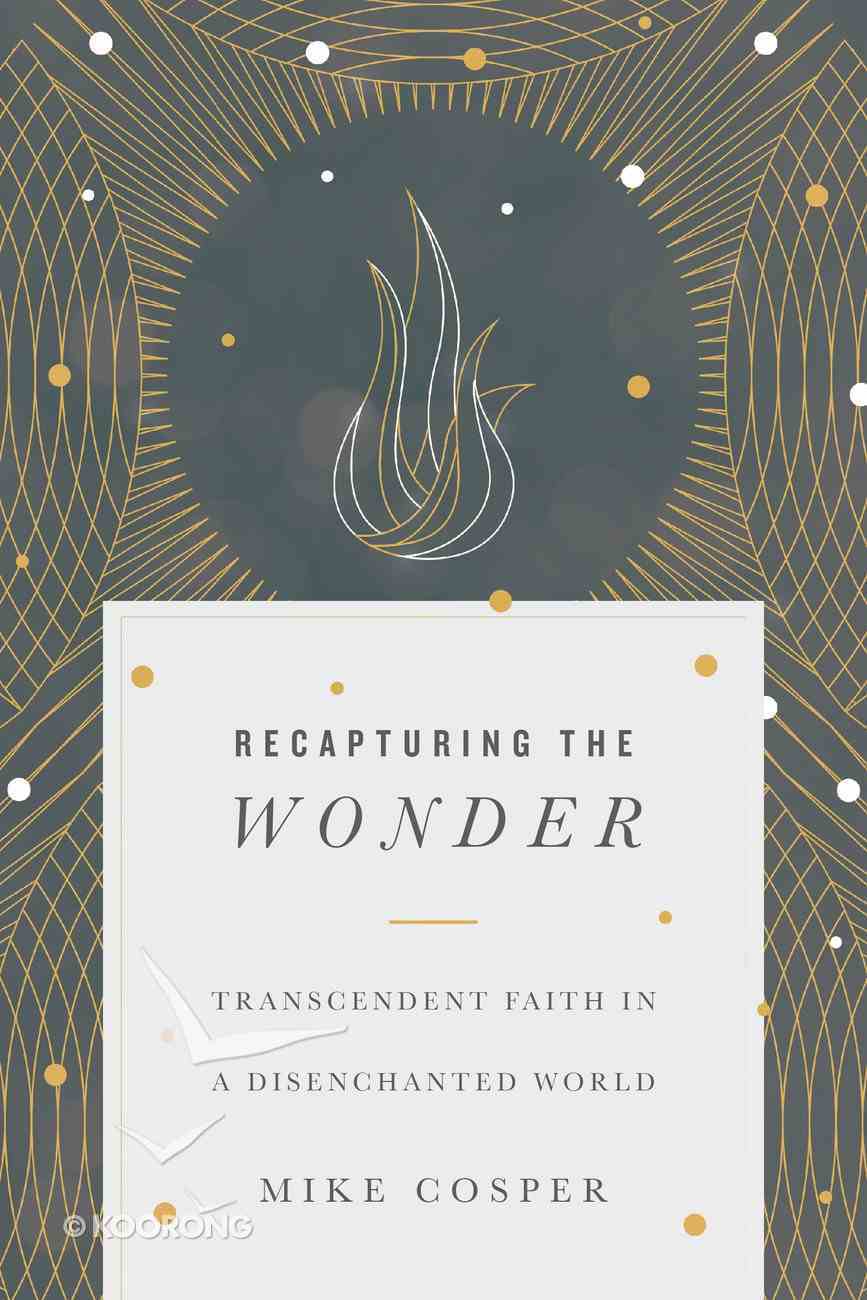 15th Annual Outreach Magazine Resource of the Year - Inspirational Evangelical Christian Publishers Association Top Shelf Book Cover Award 2017 When we're young, it's easy to believe in the supernatural, the mysterious, the enchanted. But...
Available for immediate download.
---
Read using our free app on your tablet or mobile!
---
Free Shipping
for orders over $99.
15th Annual Outreach Magazine Resource of the Year - Inspirational Evangelical Christian Publishers Association Top Shelf Book Cover Award 2017 When we're young, it's easy to believe in the supernatural, the mysterious, the enchanted. But as we grow older, we learn to be more "rational" and more confident that reality is merely what we can see. Even as Christians who believe in the resurrection, we live as if miracles and magic have been drained from the world. As Mike Cosper wrestled with his own disillusionment, he found writers, thinkers, and artists like Hannah Arendt, Charles Taylor, James K. A. Smith, and David Foster Wallace whose words and ideas reassured him that he was not alone. And he discovered ancient and modern disciplines that shape a Christian way of life and awaken the possibility of living again in an enchanted world. Exquisitely written with thoughtful practices woven throughout, this book will feed your soul and help you recapture the wonder of your Christian walk.
-Publisher
Mike Cosper is the executive director of Harbor Media, a non-profit media company serving Christians in a post-Christian world. He served for sixteen years as a pastor at Sojourn Community Church in Louisville, Kentucky, and is the author of Recapturing the Wonder ,nbsp; The Stories We Tell, and nbsp; Rhythms of Grace . He lives with his family in Louisville, Kentucky. nbsp; nbsp;
<ul> <li>15th Annual Outreach Magazine Resource Of The Year - Inspirational</li> </ul> <ul> <li><em>evangelical Christian Publishers Association</em> Top Shelf Book Cover Award 2017</li> </ul> When We're Young, It's Easy To Believe In The Supernatural, The Mysterious, The Enchanted. But As We Grow Older, We Learn To Be More "rational" And More Confident That Reality Is Merely What We Can See. Even As Christians Who Believe In The Resurrection, We Live As If Miracles And Magic Have Been Drained From The World. As Mike Cosper Wrestled With His Own Disillusionment, He Found Writers, Thinkers, And Artists Like Hannah Arendt, Charles Taylor, James K. A. Smith, And David Foster Wallace Whose Words And Ideas Reassured Him That He Was Not Alone. And He Discovered Ancient And Modern Disciplines That Shape A Christian Way Of Life And Awaken The Possibility Of Living Again In An Enchanted World. Exquisitely Written With Thoughtful Practices Woven Throughout, This Book Will Feed Your Soul And Help You Recapture The Wonder Of Your Christian Walk.
1. Discovering Our Disenchantmentpathway One: Re-enchanting Our World
2. Modern Displays And The God Who Ends Religionpathway Two: Experiencing Grace
3. Selfie Sticks, Spectacles, And Sepulcherspathway Three: Bringing Scripture To Life
4. Seeking A "hidden Ground"pathway Four: Withdrawing With God
5. Abundance And Scarcitypathway Five: Practicing Abundance
6. Feasts Of Attentionpathway Six: Throwing A Feast
7. The Monastery And The Roadpathway Seven: Writing A Rule Of Life
Epilogue: One Final Wonderacknowledgmentsnotes
Bestsellers in Christian Living