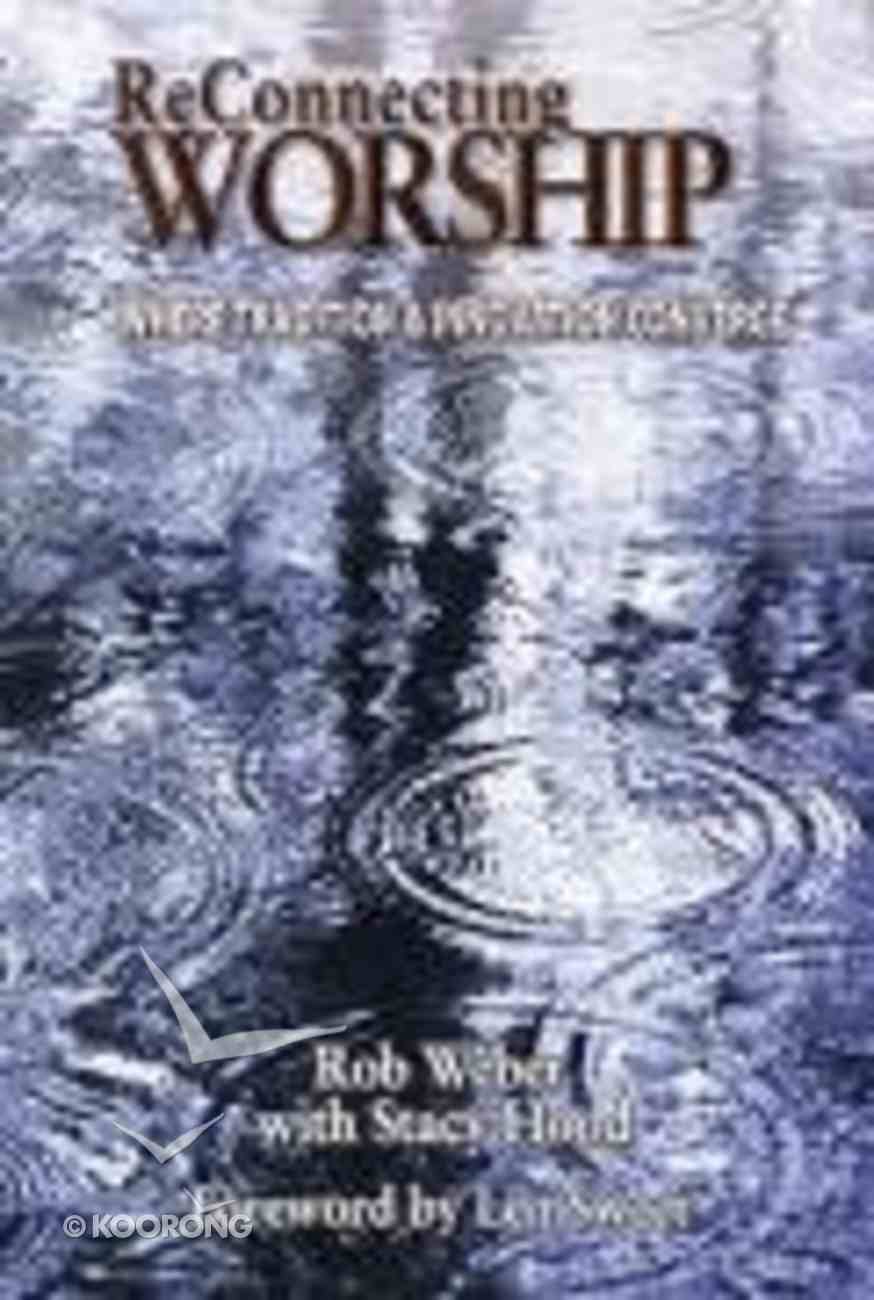 Reconnecting Worship: Study Guide
Kit Includes:90 Minute VHSDVDReConnecting Worship BookReKindling Your Music Ministry Book
---
Free Shipping
for orders over $99.
Kit Includes:90 Minute VHSDVDReConnecting Worship BookReKindling Your Music Ministry Book
-Publisher
How far down are you willing to go? Jesus said, Drink deep. How many of our churches are drinking deep from the fountain or just gargling? Here is an indispensable resource to help your congregation take long, deep draughts of living water in worship. - Leonard Sweet, The Theological School, Drew UniversityPastors, worship leaders, worship planners, and laypersonswill use thisbook as they participate in the ReConnecting Worship video-based small group study to learn about and discuss worship in the congregation. In eight rich and stimulating sessions, a group will come to terms with the rapidly changing worship environment. The participants will examine practices and develop skills for improving the ways we worship, while preserving and honoring each particular tradition. Includes Leader's Guide. DOWNLOAD Corrected Leader's Guide Here.ReConnecting Worship will energize congregations and leaders who want to:v Reshape worship to reach new groups of people with different cultural or generational backgroundsv Starting a new or alternative worship experiencev Boost participation in worship through creativity and interactionv Increase cohesion among participants who already attend one of two or more worship servicesv Launch a new congregation and are planning the first public worship serviceEach participantin the group study should have a copy of the ReConnecting Worship participant's book.Purchase the ReConnecting Worship Kit at your Christian bookstore.
-Publisher
How does a congregation create a healthy balance of rich tradition and desired innovation? Does rapid change make it necessary for congregations to be innovative in such things as worship and music styles? Or should leaders make an effort to keep their congregation focused on the inherited traditions and practices of the church. This kit is designed for pastors, musicians, worship teams, worship committees, and general church leadership--all those who frequently find themselves in turmoil when caught between remaining faithful to their denominational roots (for example, Wesleyan, Calvinist, or Lutheran) while engaging innovation. Specific questions pertain to the use of new music and technology, maintaining theological integrity, as well as planning and facilitating a multifaceted approach to worship development. These questions emerge from those trying to initiate change within an existing congregation as well as those starting new churches. This resource will help pastors, other worship leaders and planners, and laypersons discuss and learn about innovation that is faithful in also communicating tradition.
-Publisher
ROB WEBER is Senior Pastor and founder of Grace Community United Methodist Church in Shreveport, Louisiana. He wrote and performed the video portions of "beginnings, Igniting Worship Communion, Visual Leadership, and Reconnecting: A Wesleyan guide for the Renewal of Our Congregation, by Abingdon Press.
Bestsellers in Ministry Resources