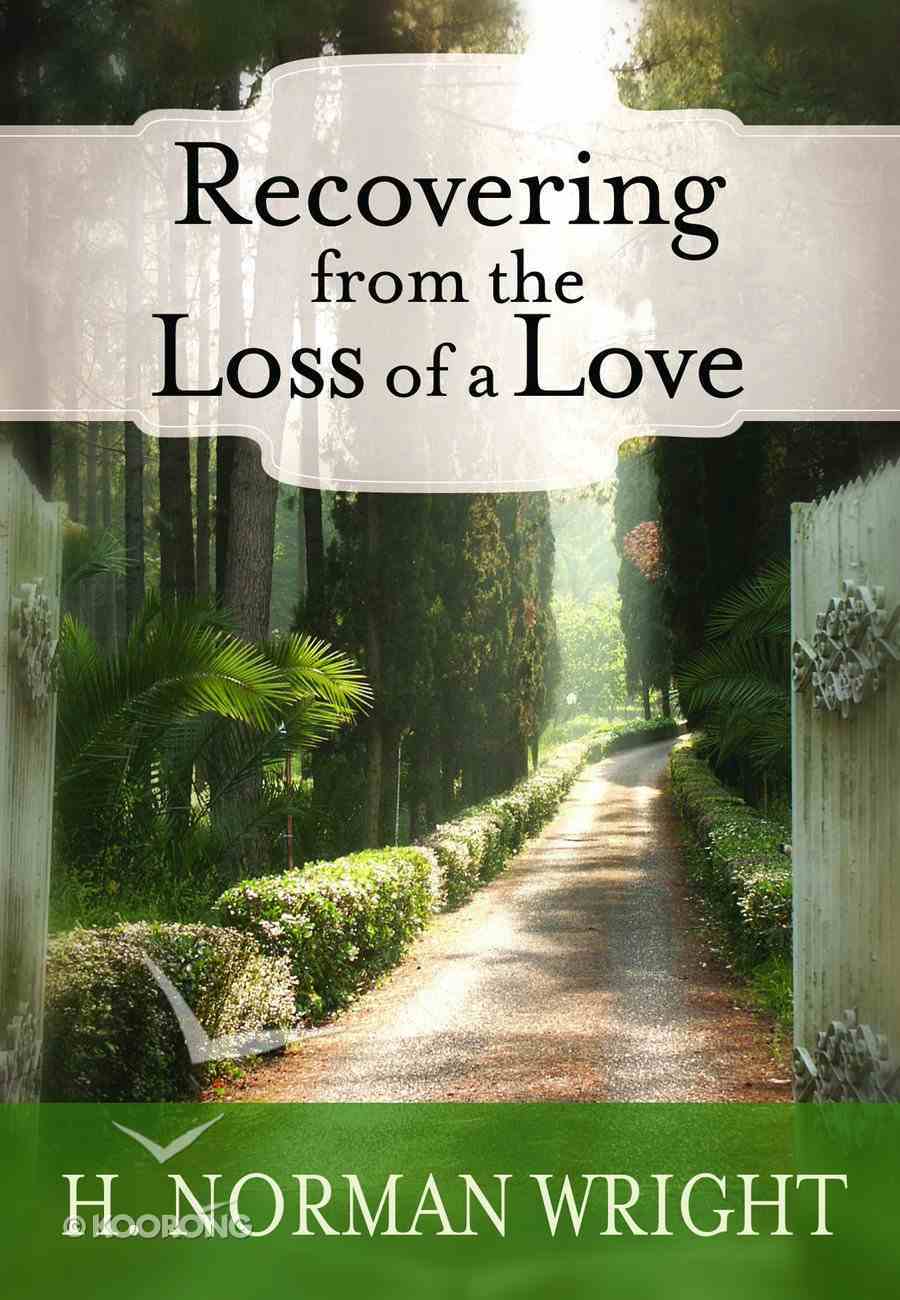 Recovering From the Loss of a Love
How do you get over a break up? How do you move on when someone you love walks away? Whether it's the loss of love through a breakup or the agony of having someone not love you back, this encouraging...
Instant download
---
Read using our free app on your tablet or mobile!
---
Free Shipping
for orders over $99.

How do you get over a break up? How do you move on when someone you love walks away? Whether it's the loss of love through a breakup or the agony of having someone not love you back, this encouraging book by Dr. Norm Wright helps you move through the stages of grief and loss, and guides you toward wholeness and hope.


It feels like the deepest hurt in the world...and you don't know how you can ever move on. People tell you that "time heals all wounds," but that doesn't help with the pain you feel right now. Expert Dr. Norm Wright understands. He has worked with those devastated by heartache for over 4 decades. He knows how to compassionately and practically help you work through the feeling of loss, grief, and rejection-showing you how to resist blaming God, how to make sense of it all, and how to finally move forward.

Find out the factors that make certain losses more difficult than others. Discover how to work through the emotions caused by grief and loss. Learn the 5 steps to letting go and the 10 tips on how to move on. Recognize whether you are afraid of loving again (and find out how to overcome that fear)
Heartbreak, despair, loneliness, numbness-these are our feelings when we experience a broken relationship. But, these are not feelings we need to carry with us forever. Experience the peace that comes from letting God be the healing balm for your wounded heart.

3 Key Features of Dr. Norm Wright's Recovering from the Loss of Love Answers key questions: How do I get over a break up? How can I move on?
Weaving together his experience as a counselor with the Word of God, Dr. Norm Wright answers the common questions and concerns someone faces after the loss of love, including:

Is it normal for me to feel this way? How long is this pain going to last?
How can I get over my anger and resentment? Will I ever be genuinely happy again?
How can I get over my fear to love again? How will I know I am ready to move on?
Why does it hurt so much? (Covers the emotional strain and even secondary losses, such as no longer talking every day, losing your dreams of a future together, losing newly-made friends, and missing the tokens of affection you were used to receiving.)

You'd like to be over the pain right now...today..at this very moment. But, instant recovery simply does not happen in real life. There's no quick fix for emotional pain. The time of recovery depends on the time you were in the relationship, how close you were, and the perceived chance of finding someone else. In an easy-to-understand way, Dr. Wright explains:

How to get better-not bitter-from the experience Social and emotional effects of grieving 5 keys and steps to letting go and moving on The cycle of recovery (from denial to acceptance) How to find hope and hang on to it Gives Insight into the Grieving and Recovery Process
From evaluating the relationship's strengths and weaknesses to listing the emotions you are still struggling to overcome, Dr. Norm Wright includes practical activities that will help you deal with the anger, pain, and loneliness caused by the break up. He even includes a "check up" activity which helps you evaluate your progress after 3 months, gauging your overall well-being, your ability to re-adjust, and your outlook on life, God, and yourself. He emphasizes the importance of pursuing God during this time of pain, realizing that true wholeness comes from him alone.

Includes Personal Reflection Questions and Exercises that Will Help You Move Forward after the Loss of Love
Perfect for-

Personal use/growth To give to someone who is struggling with the loss of love Ministry training tool (Church leaders, teachers, prayer team, etc.) Christian divorce recovery group Christian counseling resource About the Author: Dr. Norm Wright
Dr. Norm Wright is a grief and trauma therapist and a licensed marriage, family and child therapist. He has been on the faculty of Biola University and Talbot School of Theology, where he has taught graduate students in counseling and psychology for four decades. He has authored more than 80 books including Experiencing Grief and Recovering from the Losses in Life. Norm and his wife, Tess, live in Bakersfield, California where they enjoy several grandchildren.


-Publisher
Dr. H. Norman Wright is one of America's most prominent Christian counselors. He is a licensed Marriage, Family and Child Therapist. Dr. Wright is a graduate of Westmont College, Fuller Theological Seminary (M.R.E.), Pepperdine University (M.A.). He has written numerous best-selling books on Communication, Family and Parenting. His titles include Communication: Key to Your Marriage; Always Daddy's Girl; Quiet Times for Couples; The Power of a Parent's Words and the Premarital Counseling Handbook. Dr. Wright is currently on the faculty of the Talbot School of Theology and was the former director of their Graduate Department of Marriage, Family and Child Counseling.
Bestsellers in Grief, Comfort & Consolation