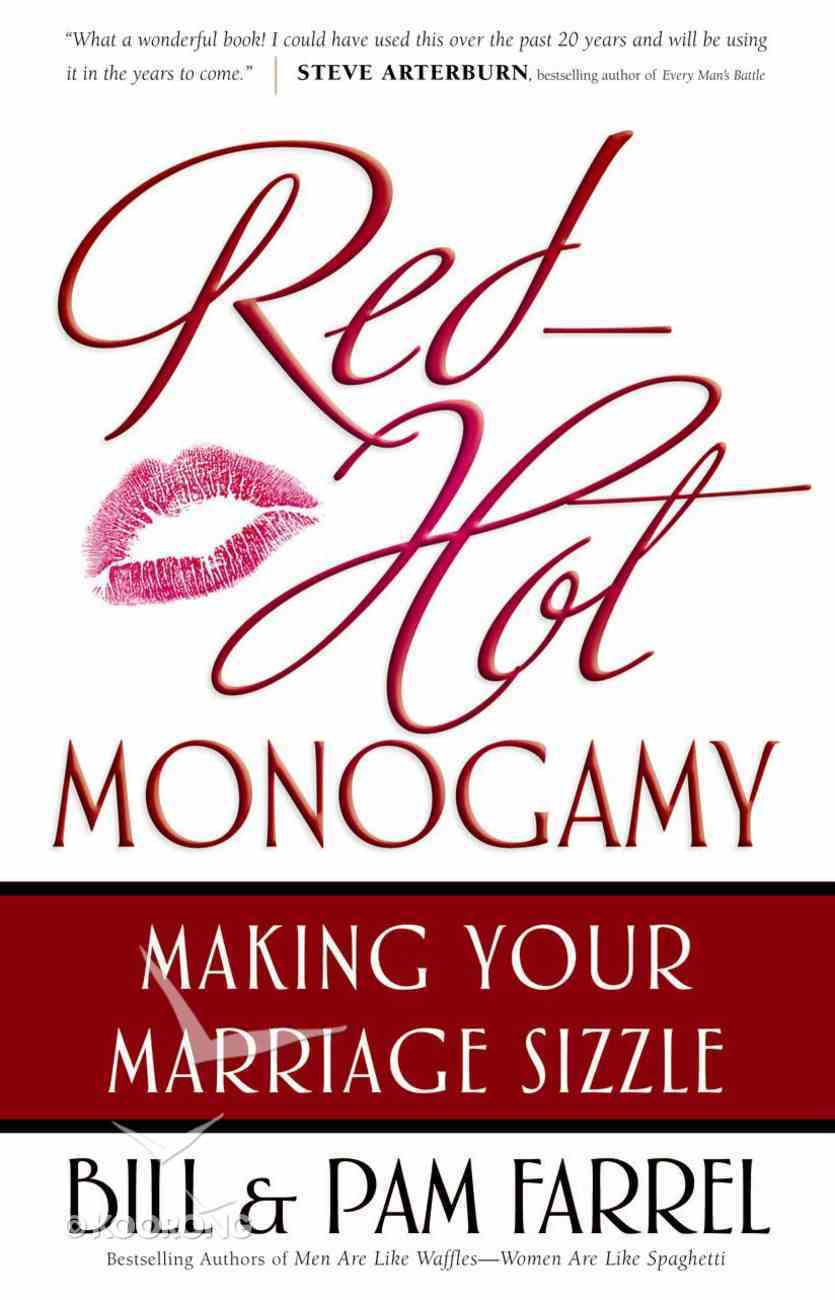 With their trademark insight, humor, and candid personal perspectives, Bill and Pam Farrel reveal the truths about the sexual relationship in marriage and what husbands and wives need to know to keep the embers burning. Sex is...
Available for immediate download.
---
Read using our free app on your tablet or mobile!
---
Free Shipping
for orders over $99.


With their trademark insight, humor, and candid personal perspectives, Bill and Pam Farrel reveal the truths about the sexual relationship in marriage and what husbands and wives need to know to keep the embers burning.

Sex is like fireworks!-why a little skill turns marriage into red-hot monogamy How sex works best emotionally, physically, and physiologically How to avoid the pleasure thieves that steal your chance for fulfillment
The Farrels present difficult-to-discuss topics and biblical truths in universal language with sensitivity, fun, and understanding.


For newlyweds, golden anniversary celebrants, and all couples in between-this book inspires the gift of romance and passion to fuel lives with love.


^perspectives, Bill and Pam Farrel reveal the truths^about the sexual relationship in marriage and what husbands and wives need to^know to keep the embers burning.

^^ ^^ Sex is like fireworks!—why a little skill turns marriage into red–hot monogamy ^^ How sex works best emotionally, physically, and physiologically ^^ How to avoid the pleasure thieves that steal your chance for fulfillment ^^ ^^
The Farrels present difficult–to–discuss^topics and biblical truths in universal language with sensitivity, fun, and understanding.

^^
For newlyweds, golden anniversary celebrants, and all^couples in between—this book inspires the gift of romance and passion to fuel^lives with love.


-Publisher


With their trademark insight, humor, and candid personal perspectives, Bill and Pam Farrel reveal the truths about the sexual relationship in marriage and what husbands and wives need to know to keep the embers burning.

Sex is like fireworks!-why a little skill turns marriage into red-hot monogamy How sex works best emotionally, physically, and physiologically How to avoid the pleasure thieves that steal your chance for fulfillment
The Farrels present difficult-to-discuss topics and biblical truths in universal language with sensitivity, fun, and understanding.


For newlyweds, golden anniversary celebrants, and all couples in between-this book inspires the gift of romance and passion to fuel lives with love.



-Publisher
Bill Farrel is Pastor to Small Groups at Shadow Mountain ComBill Farrel is Pastor to Small Groups at Shadow Mountain Community Church. Bill is co-director (with his wife and anothemunity Church. Bill is co-director (with his wife and another IVP author, Pam) of Masterful Living, a relationships minir IVP author, Pam) of Masterful Living, a relationships ministry. Bill is the co-author ofDevotions for Men on the Go! (stry. Bill is the co-author ofDevotions for Men on the Go! (with Steve Arterburn) and Men are Like Waffles, Women Are Liwith Steve Arterburn) and Men are Like Waffles, Women Are LiC
Pam Farrel, a speaker and author, is co-founder with her husPam Farrel, a speaker and author, is co-founder with her husband Bill of Masterful Living, an organization that helps coband Bill of Masterful Living, an organization that helps couples build successful relationships. Together Pam and Bill uples build successful relationships. Together Pam and Bill authored the bestselling book Men are Like Waffles, Women arauthored the bestselling book Men are Like Waffles, Women are Like Spaghetti (Harvest House). Pam is also the author ofWe Like Spaghetti (Harvest House). Pam is also the author ofWC
Bestsellers in Relationships