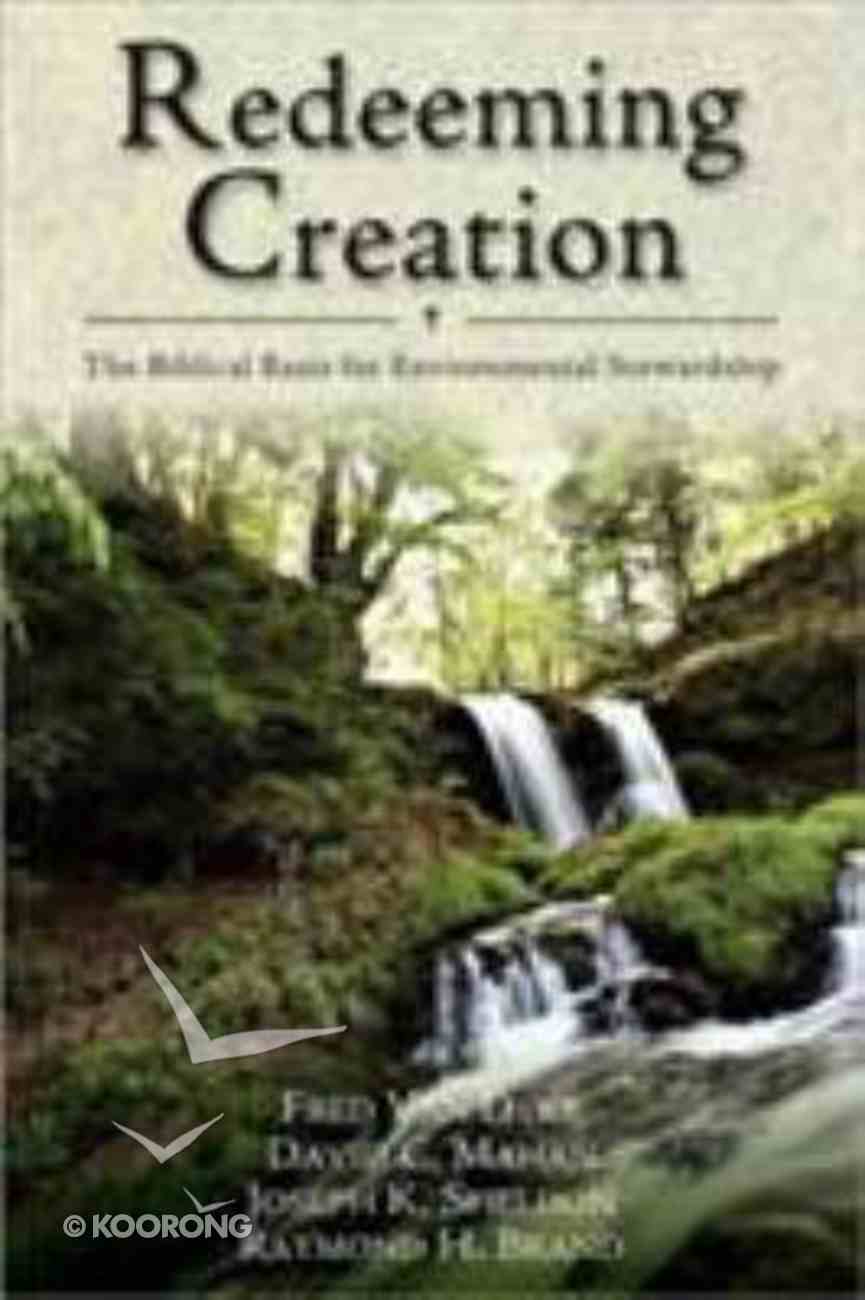 This sensitive and eloquent study by four Christian biologists addresses the ecological crises we face at the turn of the millennium: population explosion, rain forests stripped bare, destruction of animal habitats, the death of entire species, depletion of the ozone...
Available Now.
1 Available
---
Expected to ship tomorrow from Australia.
---
Free Shipping
for orders over $99.
This sensitive and eloquent study by four Christian biologists addresses the ecological crises we face at the turn of the millennium: population explosion, rain forests stripped bare, destruction of animal habitats, the death of entire species, depletion of the ozone layer, global warming. In the light of Scripture and the presence of God, we can face these crises with hope. More than an investigation of the environmental crisis, this book brings Scripture into fruitful dialogue with current scientific findings and commitments. What emerges is a clarion call to a biblically informed individual and corporate response to our creation.
-Publisher
"Preeeeep." The sound of the peepers, tiny frogs an inch or two long, penetrated the dusk. Beneath the jack pines at the edge of a small pond in the northern Michigan woods, the males were calling their mates. A professor and a group of ecology students sat speechless as closer and closer, louder and louder, more and more peepers joined in chorus.There was just light enough to see them, crawling up a bracken fern to find a singing perch, filling their throats with air like tiny balloons about to burst and then giving forth at close range an ear-splitting 'preeeeep.; . . . Now we were immersed in the peepers' lives, not ours. And when the concert ended and the peepers had gone away, we laughed together for the sheer joy and power of life displayed for a moment in the grand efforts of one tiny creature to be fruitful and multiply."Combining compelling stories with both biblical and scientific investigation,Redeeming Creationaddresses the ecological crisis we face today.population explosionrain forests stripped baredestruction of animal habitatthe death of entire speciesdepletion of the ozone layerglobal warmingThe authors, four biologists and teachers, believe that we can face these dilemmas with hope. Moving beyond a mere survey of the planet's ills, they bring Scripture into fruitful dialogue with current scientific findings and commitments. They both inspire and inform our individual and corporate response to God's creation.
-Publisher
Joseph K. Sheldon received his Ph.D. in entomology from the Joseph K. Sheldon received his Ph.D. in entomology from the University of Illinois. He is a former professor and head ofUniversity of Illinois. He is a former professor and head of the Department of Biology at Eastern University (St. Davids the Department of Biology at Eastern University (St. Davids, Pennsylvania) and former professor of biology at Messiah C, Pennsylvania) and former professor of biology at Messiah College (Grantham, Pennsylvania). He is now a research voluntollege (Grantham, Pennsylvania). He is now a research voluntC
Mahan received his Ph.D. in limnology from Michigan State UnMahan received his Ph.D. in limnology from Michigan State University. He has formerly served on the faculty of Western Miversity. He has formerly served on the faculty of Western Michigan University and as field representative for the Michiichigan University and as field representative for the Michigan Chapter of the Nature Conservancy. Currently Mahan is asgan Chapter of the Nature Conservancy. Currently Mahan is associate director of the Au Sable Institute for Environmentalsociate director of the Au Sable Institute for EnvironmentalC
Fred Van Dyke is a professor of biology at Wheaton College (Illinois). He has previously served on the faculties of Northwestern College (Iowa) and the Au Sable Institute for Environmental Studies, as a wildlife biologist for the Montana Department of Fish, Wildlife and Parks, as a scientific and professional consultant to the U. S. National Park Service, the U. S. Forest Service, the Pew Charitable Trust, and to various private environmental and conservation consultants. He is the author of numerous publications on animal home range and habitat use, management and conservation of animal popul
Foreword By James W. Sire
Preface
1. A Creation In Crisis
2. God The Creator
3. The Value Of Creation
4. Out Of The Dust
5. Covenant & Redemption
6. Ruling & Subduing: The Uniqueness Of Being Human
7. God's World Today
8. The Consequences Of Disobedience
9. A Christian Response: Restoration & Redemption
10. Ecology & The Christian Mind: A New Beginning
Appendix: Christian Denominational & Interdenominational Groups Involved With Environmental & Ecological Issues
Notes
Bibliography
Indexes
About The Authors
Bestsellers in Christian Worldview