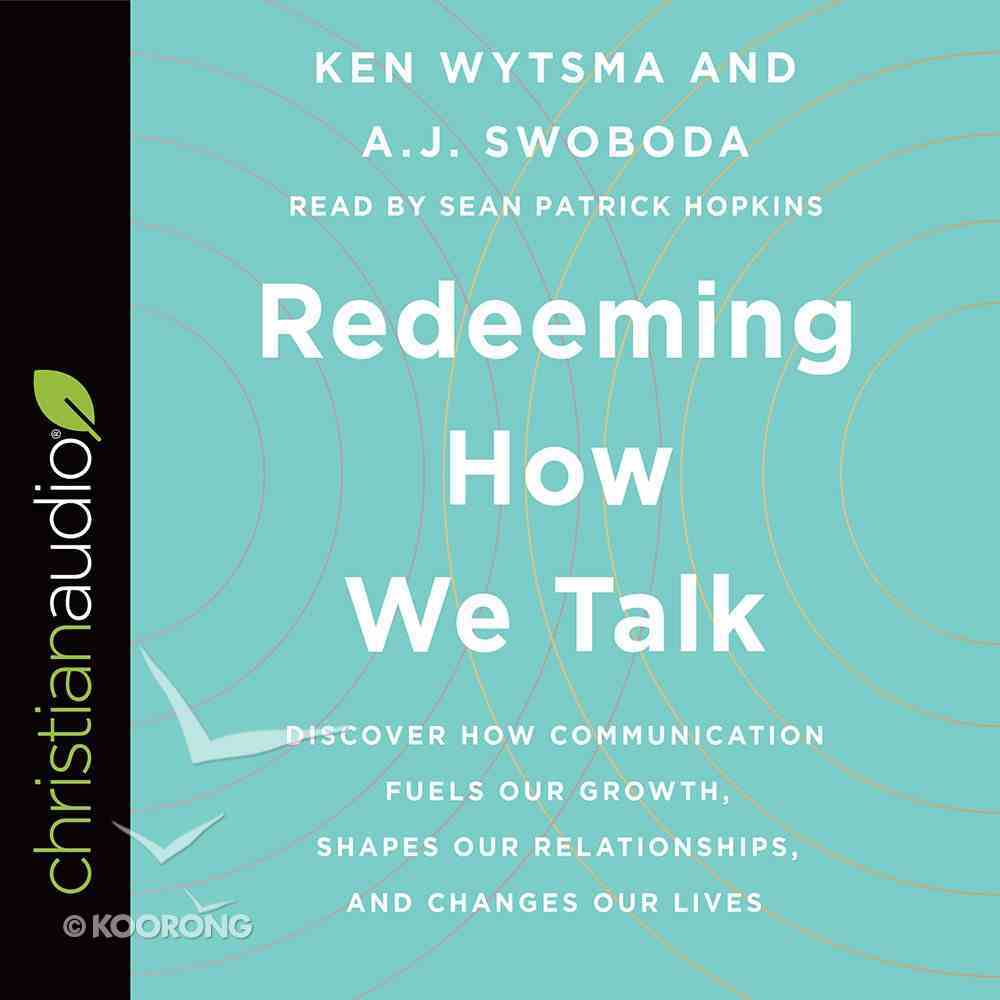 Discover why words matter in a noisy world. Technology has made it easier than ever before to share just about everything: pictures, ideas, even the ups and downs of your morning errand run. Yet all our talking doesn't seem...
Available for immediate download.
---
Free Shipping
for orders over $99.

Discover why words matter in a noisy world.
Technology has made it easier than ever before to share just about everything: pictures, ideas, even the ups and downs of your morning errand run. Yet all our talking doesn't seem to be connecting us the way it promised to. That's because we don't need to talk more, we need to talk better.
Redeeming How We Talk explores what the Bible has to say about that central aspect of life and relationships--conversation. The Scriptures show us that words have remarkable power--to create, to bless, to encourage, to forgive. Imagine how we could spark change in our families, churches, and communities if we learned to use words like Jesus did. By weaving together theology, history, and philosophy, Ken Wytsma and A. J. Swoboda help us reclaim the holiness of human speech and the relevance of meaningful conversation in our culture today.

-Publisher
Ken Wytsma is a leader, innovator, and social entrepreneur. He is the president of Kilns College, where he teaches courses on philosophy and justice. He is the founder of The Justice Conference--a yearly international conference that exposes men and women to a wide range of organizations and conversations relating to justice and the biblical call to give our lives away. Ken is also a church planter and the lead pastor at Antioch Church. He and his wife, Tamara, have four daughters. A
Bestsellers in Relationships