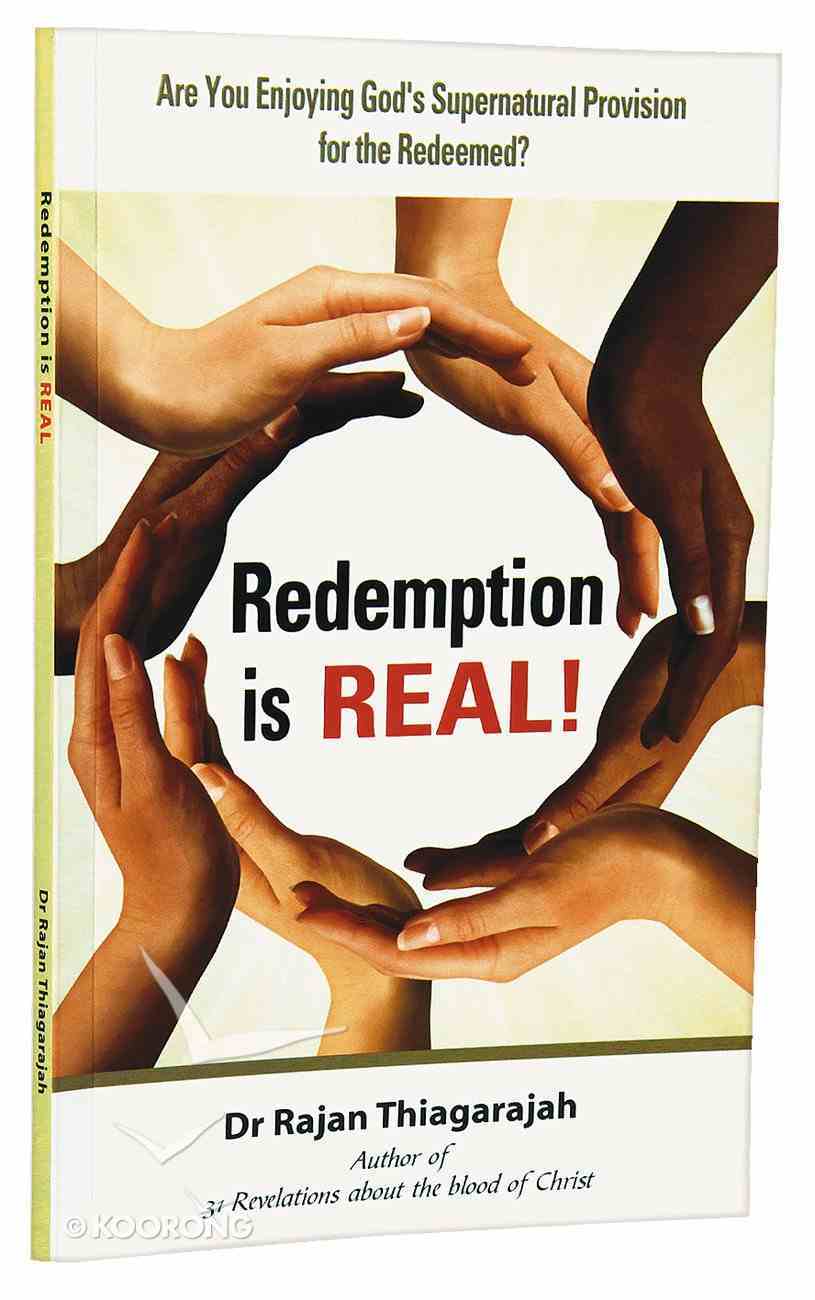 The proof of any pudding is in the eating. Likewise, the proof of the truth of God's word about redemption is in the lives of those who have believed His word and received by faith what He has offered, proving...
Out of Stock
Available to Order
---
Expected to ship in 9 to 11 weeks from Australia.
---
Free Shipping
for orders over $99.
The proof of any pudding is in the eating. Likewise, the proof of the truth of God's word about redemption is in the lives of those who have believed His word and received by faith what He has offered, proving it's veracity in their daily lives.

These people have seen family members kept from the ravages of sins that have overtaken their peers, or have seen them brought back from entanglement in them, through faith in God's promises to them as the redeemed.

R.Restoration
Believing that their redeemer lives and has not forgotten them, they have experienced peace of mind, and joy of heart in circumstances that those who do not depend on God's redemption are destroyed or embittered by.

E.Energy
They have believed for, and seen, victory when all around had given way to despair.

D.Destiny
They have recognised that their calling is not limited to this life, but that they are being prepared for a higher calling.

E.Eternal
They have not counted their lives their own, but have petitioned God to know His purpose for their lives.

M.Mission
They have known rest, and the calming influence of an unshakeable faith in times of turmoil and uncertainty.

P.Possibility
They have not doubted God's tremendous love and care for them, though mistreated or abandoned by people or society.

T.Trust
They have looked to Him for miraculous healing from illness, deliverance from danger, or rescue from threat of financial destitution.

I.Inspiration
They have not flinched from His calling or lost sight of His purpose when under attack by the enemy whose desire is to intimidate and distract them.

O.Objective
They experience miraculous protection in situations in which many around them are facing destruction.

N.Now
[Dr Rajan Thiagarajah is the Senior Pastor of Mighty Living Waters Life Fellowship in Perth, WA. He is an anointed servant of the Lord who has submitted himself to the Holy Spirit's leading and preaches the Word of God that has the power to convict, convince, heal and bring people to repentance and a new life through Jesus Christ.

Dr Rajan is a dynamic speaker and author who travels widely and ministers at many conferences and churches throughout the world. His weekly radio programme and 'Life in the Spirit' television programme are heard and viewed worldwide.]
Bestsellers in Christian Living