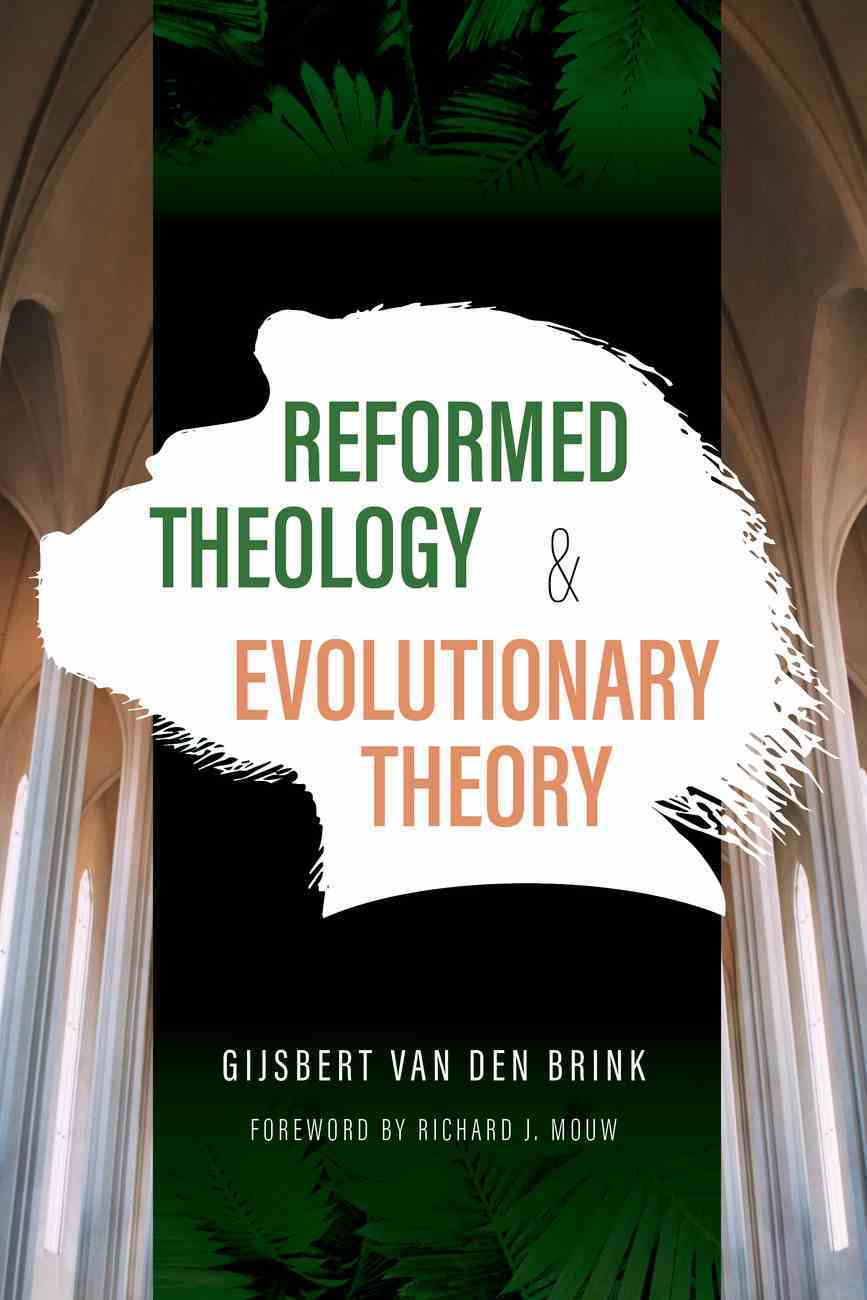 Reformed Theology and Evolutionary Theory
: Many books aim to help beginners explore whether or not evolutionary science is compatible with Christian faith. This one probes more deeply to ask: What do we learn from modern evolutionary science about key issues that are of special...
Out of Stock
Available to Order
---
Expected to ship in 4 to 5 weeks from Australia.
---
Free Shipping
for orders over $99.
:
Many books aim to help beginners explore whether or not evolutionary science is compatible with Christian faith. This one probes more deeply to ask: What do we learn from modern evolutionary science about key issues that are of special theological concern? And what does Christian theology, especially in its Reformed expressions, say about those same key issues?


Gijsbert van den Brink begins by describing the layers of meaning in the phrase "evolutionary theory" and exploring the question of how to interpret the Bible with regard to science. He then works through five key areas of potential conflict between evolutionary theory and Christian faith, spelling out scientific findings and analyzing Christian doctrinal concerns along the way. His conclusion: although some traditional doctrinal interpretations must be adjusted, evolutionary science is no obstacle to classical Christian faith.


-Publisher
:<p><b>table Of Contents</b></p><p>introduction<br /><br /> Chapter 1 Reformed Theology: Distinctive Commitments And Concerns<br /> 1.1 Introduction<br /> 1.2 Some Common Misunderstandings<br /> 1.3 Endless Plurality?<br /> 1.4 The Reformed Theological Stance<br /> 1.5 Reformed Theology And The Natural World<br /> 1.6 Seeking The Honeycomb In The Lion&amp;rsquo;s Mouth<br /><br /> Chapter 2 Evolutionary Theory: A Layered Concept<br /> 2.1 Varieties Of Evolution: Terminological Clarifications<br /> 2.2 Gradualism<br /> 2.3 Common Descent<br /> 2.4 Universal Natural Selection<br /> 2.5 What If It Is True?<br /><br /> Chapter 3 Evolution And The Interpretation Of Scripture<br /> 3.1 The Bible And Modern Science<br /> 3.2 The Search For Harmony: Concordism<br /> 3.3 Beyond Category Mistakes: Perspectivism<br /> 3.4 Where Science And Christianity Overlap: History<br /> 3.5 In Search Of Cocceians<br /><br /> Chapter 4 Animal Suffering And The Goodness Of God<br /> 4.1 Gradualism And The Fate Of Animals<br /> 4.2 The Appreciation Of Animals In The Bible<br /> 4.3 Is There A Problem At All? Neo-cartesianism<br /> 4.4 The Cosmic Fall Theory: Animal Suffering And Human Sin<br /> 4.5 Animal Suffering As Part Of God&amp;rsquo;s Plan<br /> 4.6 Animal Suffering And The Demonic<br /> 4.7 Evaluation<br /><br /> Chapter 5 Common Descent And Theological Anthropology<br /> 5.1 Introduction<br /> 5.2 A Reformed Concern?<br /> 5.3 Human Dignity And The Challenge Of Evolution<br /> 5.4 Animals In The Image Of God?<br /> 5.5 Human Uniqueness As A Theological Category<br /> 5.6 Why We Are Still Special<br /><br /> Chapter 6 Evolution And Covenantal Theology: Adam And The Fall, Original Sin And Salvation<br /> 6.1 The Covenant As A Reformed Key Concept<br /> 6.2 The Scientific Story Of Human Origins<br /> 6.3 Genesis 2-3 And The Historical Adam<br /> 6.4 The Fall: Biblical And Theological Backgrounds<br /> 6.5 The Fall And Original Sin In An Evolutionary Context<br /> 6.6 Human Death As The Wages Of Sin<br /> 6.7 The Scope Of The Christian Message Of Salvation<br /><br /> Chapter 7 Natural Selection And Divine Providence<br /> 7.1 Introduction<br /> 7.2 High Stakes: Divine Guidance Or A Purposeless Universe<br /> 7.3 Evolution, Chance, And Teleology In The Past<br /> 7.4 Evolution, Chance, And Teleology Today<br /> 7.5 Beyond Compatibility: Convergence And Consonance<br /> 7.6 Conclusion: Consonance Instead Of Conflict<br /><br /> Chapter 8 Morality, The Cognitive Science Of Religion, And Revelation<br /> 8.1 Biological, Social, And Cultural Evolution<br /> 8.2 The Evolution Of Morality And Theological Ethics<br /> 8.3 The Cognitive Science Of Religion<br /> 8.4 A Panoply Of Theories: Religion As Byproduct Or As Adaptation<br /> 8.5 Revelation Debunked?<br /> 8.6 Conclusion<br /><br /> Chapter 9 Any Other Business?</p>