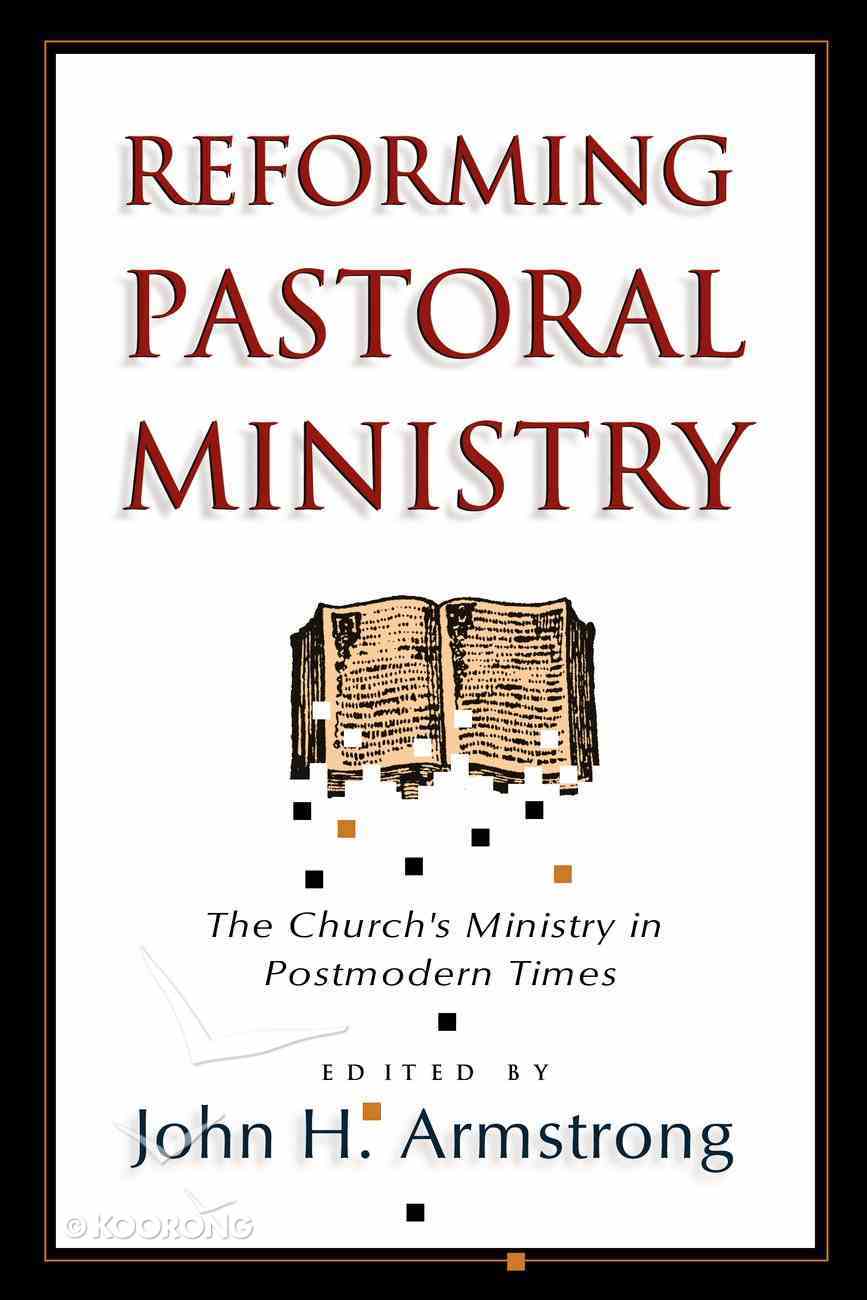 Reforming Pastoral Ministry
Out of Stock
Available to Order
---
Expected to ship in 5 to 6 weeks from Australia.
---
Free Shipping
for orders over $99.
288 pages
-Publisher
There is a special blessing in the Christmas message which is frequently missed by many. The birth of Jesus is not simply an interesting fact of history wholly unrelated to your present life . . . but rather it has a direct bearing upon it.When the angel announced the birth of Jesus to the shepherds, the personal importance of His coming was emphasized. He said, "Fear not: for, behold, I bring you good tidings of great joy, which shall be to all people. For unto you is born this day in the city of David a Saviour, which is Christ the Lord" (Luke 2:10-11).Have you ever thought that it was foryouthe Saviour was born? Do you realize that when God sent His Son into the world, He sent Him to becomeyourSaviour? Listen to the word of the herald angel, "I bringyougood tidings of great joy... for untoyouis born... a Saviour." Yes... it was foryouthat Jesus came.He did not come to be the inspiration of sacred art, nor to be the theme of glad song, much less to be merely a good man and a great teacher... Jesus Came to be the Saviour, and as such He was born toyou.Bound inseparably together are the Saviour's birth and His death. He came to save, and to save He must die... die in the sinner's stead, bearing the full penalty of divine wrath of sin. This too was personal--it was foryou.And such a very personal message of God's love and grace demands a personal response. The Saviour who was born wasGod's gift to you. And He wants you to receive that gift. "For God so loved the world, that He gave His only begotten Son, that whosoever believeth in Him should not perish, but have everlasting life" (John 3:16).To receive the gift of God by faith you must believe that Christ actually was born to beyourSaviour and that He died foryoursins. Because He arose victorious over death, He offers you abundant, everlasting life.Won't you receive the gift of God this Christmas? It can be your best Christmas yet!
-Publisher
John H. Armstrong (D.Min., Luther Rice Seminary) is president of ACT 3 in Carol Stream, Illinois and served as a pastor for more than twenty years. He is an adjunct professor of evangelism at Wheaton College Graduate School. His online commentaries regularly appear at www.Act3online.com. He holds degrees from Wheaton College, Wheaton Graduate School, and Luther Rice Seminary. He is the author or editor of a number of books including The Catholic Mystery; Five Great Evangelists; Understanding Four Views on the Lords Supper; Understanding For Views on Baptism; and most recently Your Church Is Too Small: Why Unity in Christ's Mission Is Vital to the Future of the Church.