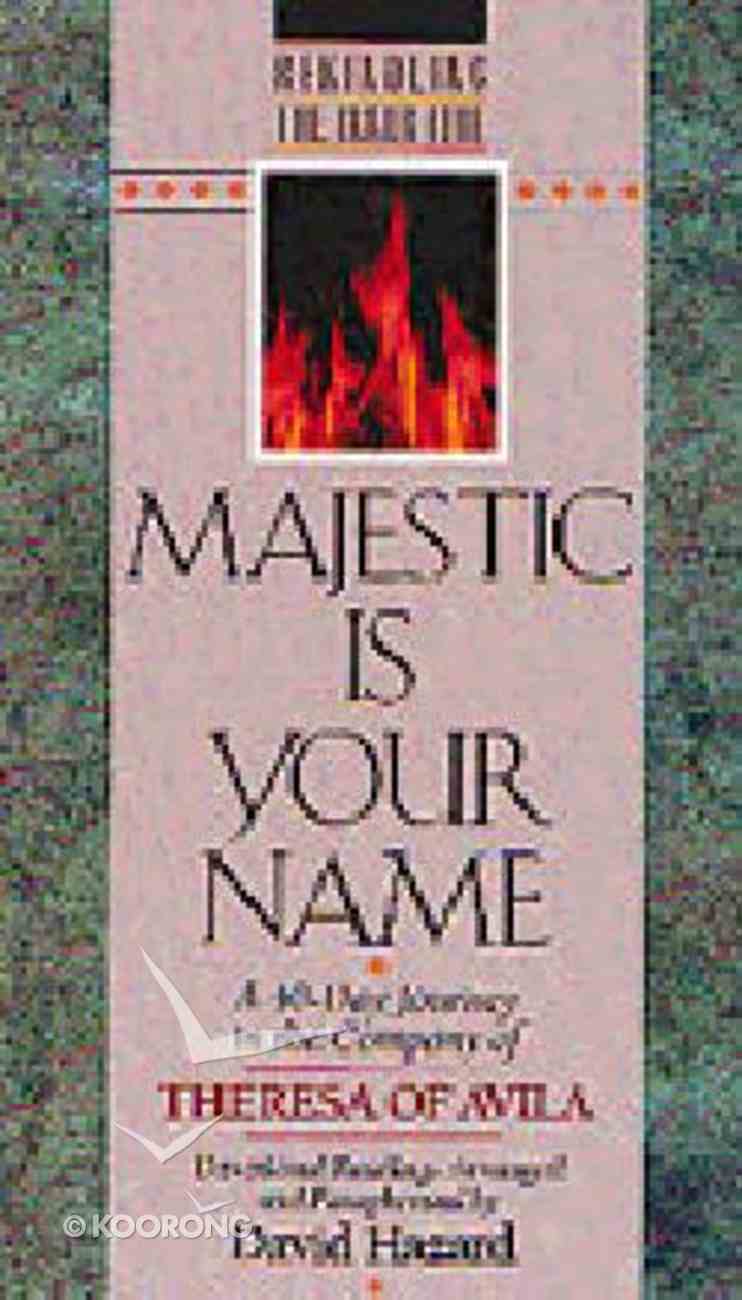 Rekindling the Inner Fire: Majestic is Your Name
---
Free Shipping
for orders over $99.
173 Pages
-Publisher
Writings that touch the pure-flaming heart of God-from the men and women who walked with Him through the ages-guiding into a deeper friendship with the "Father of Lights." Jesus offers us deep wells of peace, freedom, and joy-"rivers of living water" from within. Then why do we feel wrung out by life and spiritually dry? Is there really a faith that "overcomes the world?" Theresa of Avila was caught in a cataclysm of spiritual tumult and social change-not to mention pain and threats of her life. Yet she found the way to victory over circumstances by following Jesus, who is "the Way" to God. In one of the church's darkest times, Theresa (1515-1582) vowed to live for God alone. Neither illness nor threat of death could stop her, as she called men and women to walk in the peace and light of Christ. Through Theresa's inspiring life of faith, many thousands have discovered how to have a deeper, closer walk with the God she knew as "His Majesty." Theresa's words can help you find what you have longed for-the wellsprings of life in Jesus, free-flowing from the courts of heaven into your thirsty soul.
-Publisher
Rekindling the Inner Fire. A devotional rich in exaltation, worship, and joyfulness as the believer catches an inner glimpse of the majesty of God.
-Publisher
David Hazard is an award-winning writer, the author of books for both adults and children. He has a passion for helping Christians of today "meet" men and women of the past whose experience of God belongs to the whole church, for the ages. David has three children, and makes his home in Virginia.