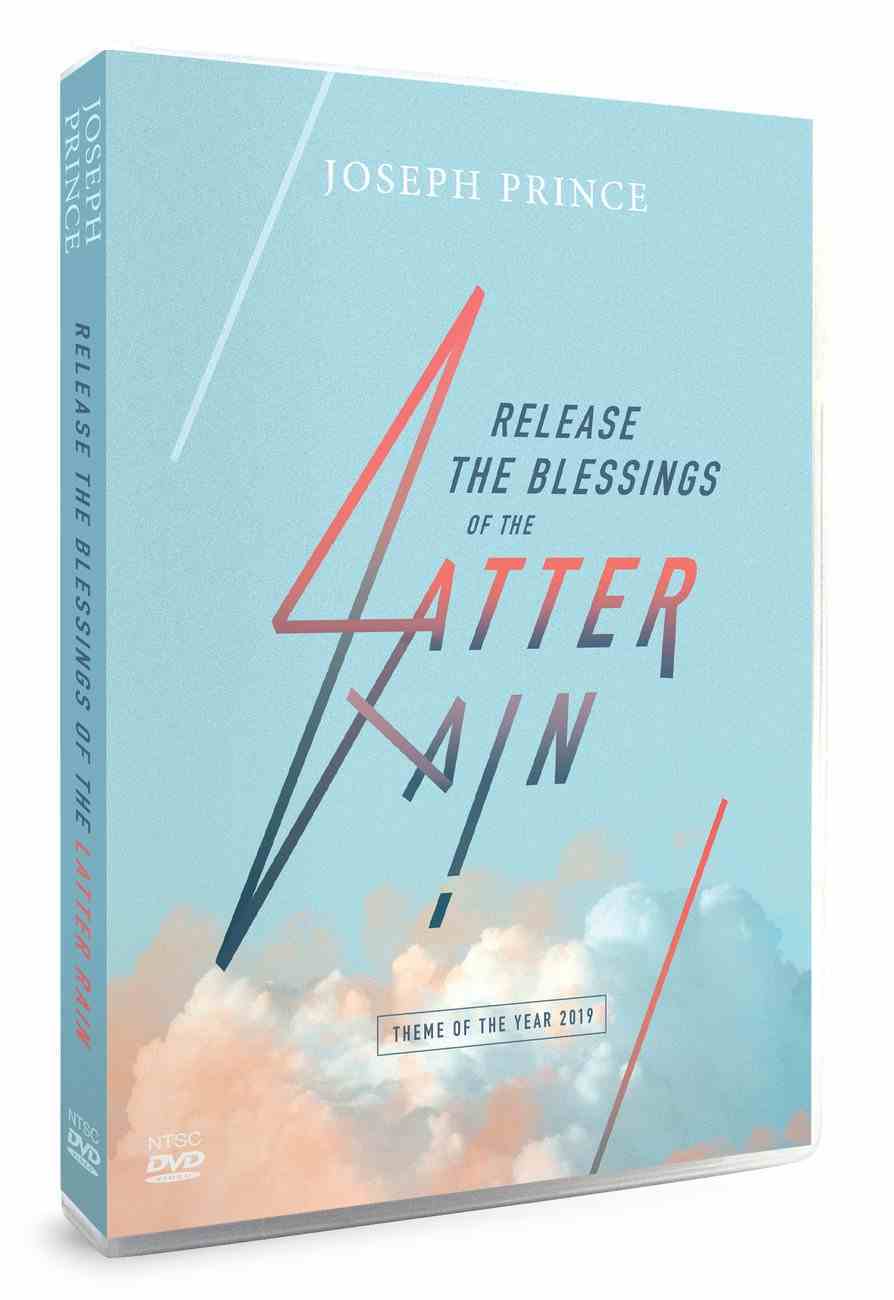 Release the Blessings of the Latter Rain (2 Dvds)
---
Free Shipping
for orders over $99.
Release the Blessings of the Latter Rain (2 Dvds)
With more than two decades of full-time ministry behind him, Pastor Joseph Prince is today a leading voice in proclaiming the gospel of grace around the world through his teaching resources and television ministry.

A highly sought-after conference speaker, Pastor Prince is known for teaching God's Word in a fresh, practical and revelatory way that always focuses on Jesus. His humorous, dynamic and engaging style of preaching has endeared him to a wide spectrum of viewers who tune in to his daily television programme, Destined To Reign. This broadcast currently reaches millions of homes across North America, Europe, Africa, Australia and Israel on both secular and Christian networks.

He is the author of numerous bestselling books, including Destined to Reign, Unmerited Favour, Right Place Right Time, Spiritual Warfare, Live The Let Go Life and The One Thing.

Joseph Prince was born Xenonamandar Jegahusiee Singh on 15 May 1963, to a Chinese mother and father of Indian origin - a Sikh priest. He grew up in Singapore and Malaysia and was an IT consultant by profession. A founding member of Singapore's New Creation Church in 1983, Pastor Prince initially served as an elder and associate pastor. However, his unanimous appointment as senior pastor in 1990 marked a turning point in the history of the church, which started experiencing phenomenal growth. Under Pastor Prince's leadership, the church congregation has grown by more than a hundredfold - from about 150 to more than 20,000.

Having built and established the leadership and congregation of New Creation Church on the sure foundation of Jesus Christ, Pastor Prince is now actively fulfilling, around the world, the mandate that God has given him to preach God's unmerited favour without compromise. He heads Joseph Prince Ministries, Inc., an international, non-profit organisation that seeks to build, encourage and inspire people with the gospel of Jesus Christ through television broadcasting as well as new media technology.

Pastor Joseph is married to Wendy, and they have two children, Jessica Shayna and Justin David.
Bestsellers in Teaching Dvds