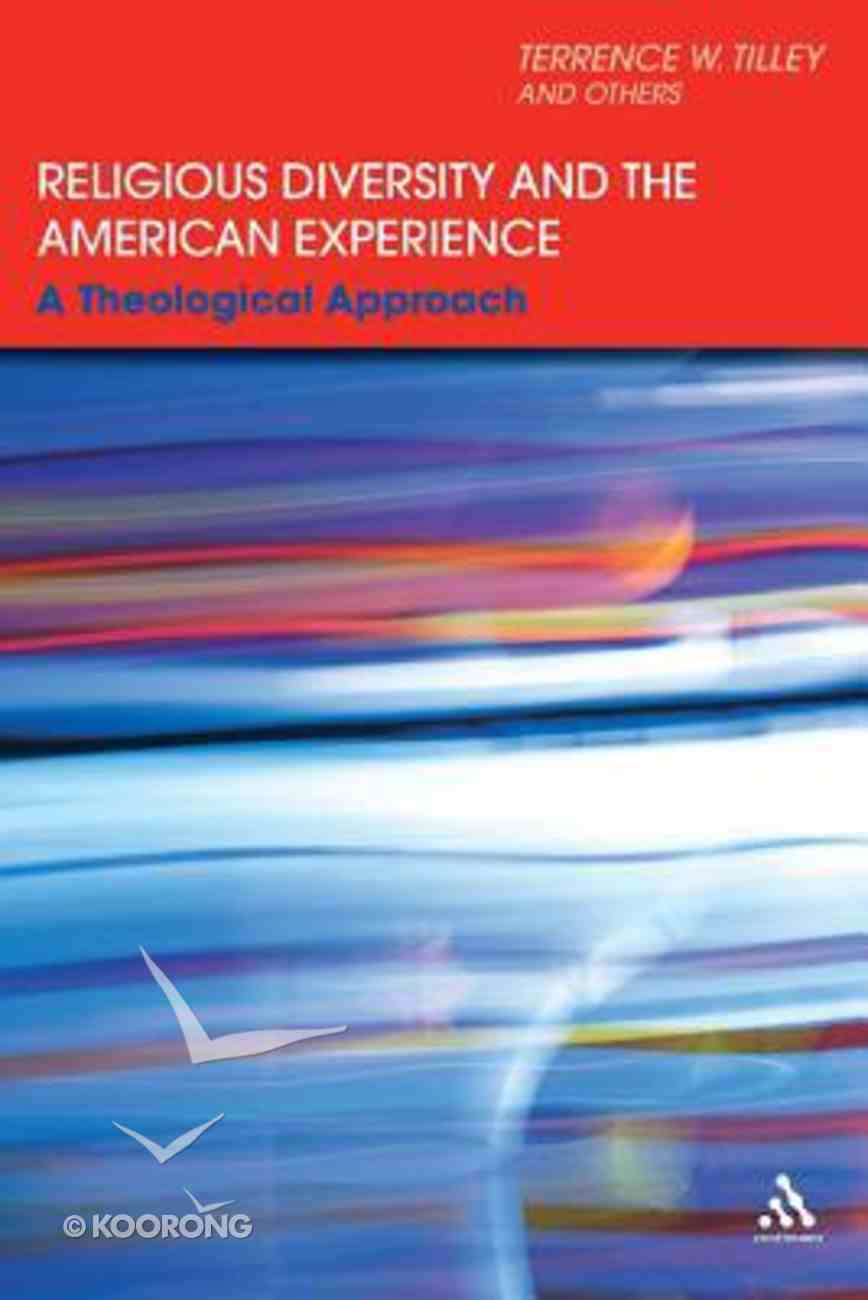 Religious Diversity and the American Experience
This is a textbook intended for graduate and undergraduate students of theology on the topic of theology and religious diversityA textbook on the crucial theological question of our time--religious pluralism-- rooted in the American experience>
Order now to secure your copy when our stock arrives.
0 Available. Expected to ship in 6 to 7 weeks from Australia.
---
Expected to ship in 6 to 7 weeks from Australia.
---
Free Shipping
for orders over $99.
This is a textbook intended for graduate and undergraduate students of theology on the topic of theology and religious diversityA textbook on the crucial theological question of our time--religious pluralism-- rooted in the American experience>
-Publisher
This book surveys the 8 basic approaches to religious pluralism, ranging from exclusivism (evangelical right) through classic inclusivism (Rahner), revised inclusivism (DuPuis), particularism (Paul Griffith), radical diversity (S. Mark Heim), pluralism (Knitter), comparative theologies (Frank Clooney), and dual belonging (Raimundo Panikkar). The unique contribution of this book is the ability to situate the issue of pluralism in the cultural site in the US (here relying on "thick" cultural analyses of Robert Wuthnow, Vincent Miller, and others) and in the religious site of Roman Catholicism (as offering mainstream Christian responses to religious diversity).
-Publisher
Terrence W. Tilley is the Avery Cardinal Dulles, S.J. Professor of Catholic Theology and chair of the Department of Theology at Fordham University. A former president of the Catholic Theological Society of America, he is the author of several books, including the award-winning Inventing Catholic Tradition and The Disciples of Jesus.
1. Siting Theology; 2. Surveying The Construction Site: The Cultural Terrain; 3. A Building Code For A Theology Of Religious Diversity; 4. Classic Inclusivism: Does God Go Incognito?; 5. Contemporary Inclusivism: Does God Give And Gather The Traditions?; 6. From Plralism To Mutuality: Does God Cherish All The Faith Traditions:; 7. Is Religious Diversity A Problem To Be Solved: Not Particularly 8/ Many Salvations: Does God Offer Humanity Many Destinies?; 9. The Practice Of Comparative Theology: Should Dialogue Come Before Theory?; 10. Multiple Religious Belonging: Can A Christian Belong To Other Traditions, Too?; 11. Theologies Of Religious Diversity: A "site Specific" Evaluation.