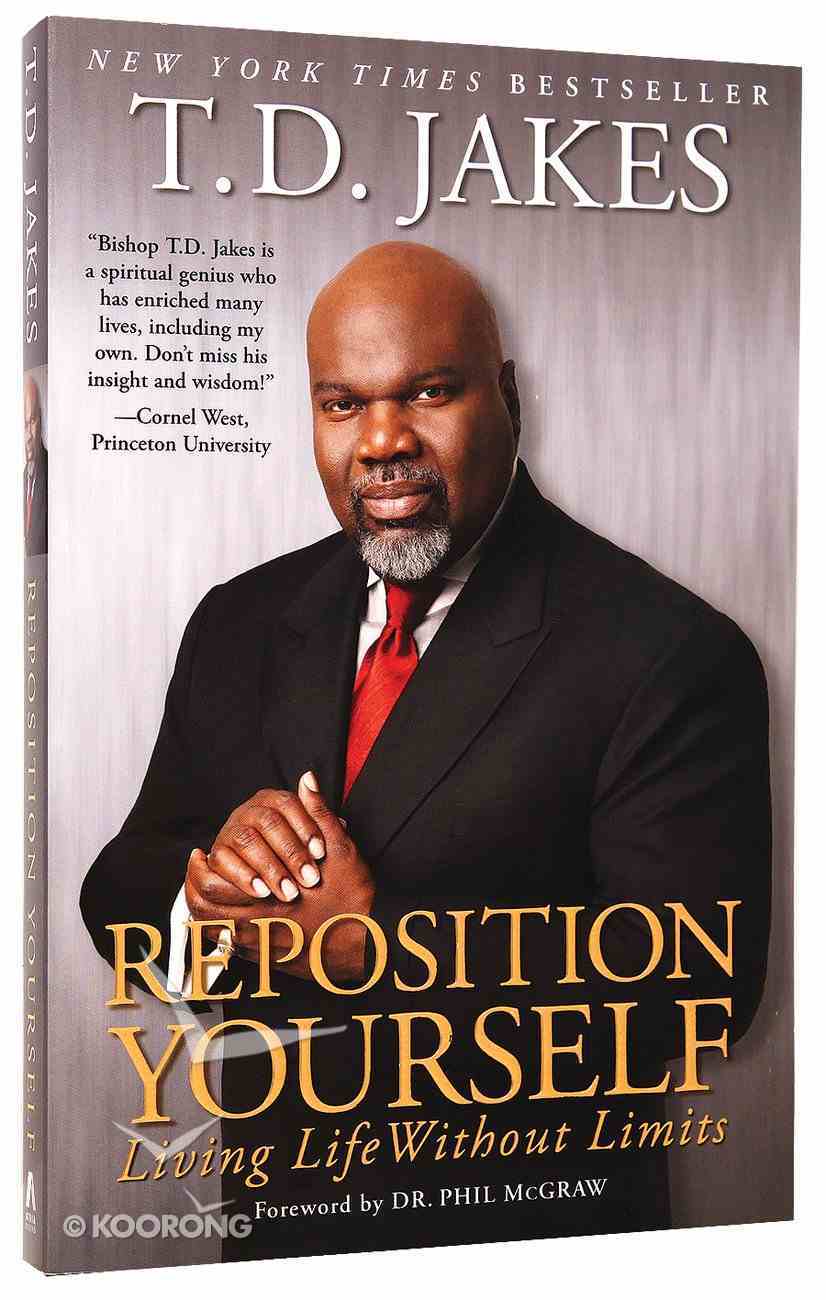 Chapter One: The Courage to Confront -- Facing Your Own Indifference Then you will know the truth, and the truth will set you free.-- John 8:32 (NIV) In just a short time I will have been on Earth one half...
Order now to secure your copy when our stock arrives.
0 Available. Expected to ship in 6 to 7 weeks from Australia.
---
Expected to ship in 6 to 7 weeks from Australia.
---
Free Shipping
for orders over $99.
Chapter One: The Courage to Confront -- Facing Your Own Indifference Then you will know the truth, and the truth will set you free.-- John 8:32 (NIV) In just a short time I will have been on Earth one half century. I've already started celebrating this benchmark. So many memories. When this milestone birthday came up recently in conversation, a friend asked me, "What words of wisdom have you garnered? What would you do differently and what would you say to those who feel that they only go around once and feel powerless to correct what may be perceived as less than glowing results?"I thought before I answered and then said, "There is nothing worse than reaching the end of your life and wondering what could have happened, or should've happened, but somehow didn't happen." The sad memories of a lost opportunity have made many people bitter the rest of their lives. Often it is not the fatigue of the Olympic competitor that is debilitating as much as it is the feeling that if he had lunged farther, or pushed harder, he might have been holding the golden cup of victory as opposed to the bottled water of defeat.None of us welcomes regret. We want to live to the fullest, spiritually, financially, and even relationally. Yet we often settle for less than the best life we could live. Lulled into sleep by a sense of apathetic compliance, we accept as limitations situations that could be transcended. Are you tired of living from paycheck to paycheck? Do you feel like you're stuck in a job while wishing you had a career? Hold your breath while credit cards clear? Do you grow weary of those closest to you feeling as if they cannot get in touch with who you really are? No one knows but you the extent to which your public success masks private failures. Do you want more out of this next phase of life than what you have now?Most of us do not want to wander aimlessly, taking life as it comes. We want to take charge of our destiny and see goals accomplished progressively, according to a plan. There are things in our lives that limit us.You can only correct what you are willing to confront. Now, I have to admit, confrontation isn't always something that I enjoy. But I have learned over the years to say what has to be said and face what has to be faced.Many choose to live in a perpetual state of denial rather than do the hard work that is needed to confront issues, weaknesses, and inconsistencies in themselves and others.Do you have the courage to face the dark, silently sinister enemy that may be lurking inside of you? Do you have the courage to confront yourself? Don't worry, I am here with you. For the purpose of healing and not hiding, take a heart-to-heart look at some issues that may be stopping you from reaching your goals and living your life to the fullest. Things can turn out the way you want, if you're willing to hear the truth. Stop the MadnessPerhaps you're familiar with the process known as intervention. Frequently used for cases of abuse of alcohol and drugs as well as for addictions to unhealthy behaviors, intervention is a valuable tool for helping the person who has destructive behavior see the patterns of his life and their effect on those around him. While an individual will deny the problem and resist assistance from friends and family who attempt to aid him one-on-one, the intervention brings the entire circle of key relationships abruptly into the addict's presence, often using the element of surprise. Surrounded by those who know her best, the person is forced to look at her addictive or compulsive behavior and examine her life, perhaps facing the truth of it for the first time. As each person shares what she sees and feels about the deterioration of her relationships, it becomes next to impossible for her to deny the problem. Here are the people who love her the most, all sharing similar observa-tions, concerns, and solutions
-Publisher
T.D. Jakes offers readers of theNew York TimesbestsellerReposition Yourself: Living Life Without Limitsa collection of scripture and quotes that provides the spiritual underpinnings of his message about applying Christian principles to adjust to the many changes that life brings.
Reposition Yourself, the narrative book, uses wisdom collected from more than thirty years of Jakes's experience counseling and working with high-profile and everyday people on financial, relational, and spiritual creativity on the path to an enriched life filled with contentment at every stage.


Reposition Yourself Reflectionscollects the words that groundReposition Yourselfsolidly in biblical teachings.Reflectionsis an essential keepsake, to carry with you in moments when inspiration and encouragement are needed.


-Publisher
Ministerial and business visionary, entrepreneurial trailblazer, altruistic philanthropist and spiritual shepherd to millions around the globe, Bishop T.D. Jakes is the senior pastor and founder of the Potter's House, a multi-racial, non-denominational church, located in Dallas, Texas. In 1996 this church was established with just 50 families and now 28,000 attend the Potter's House, what Christianity Today calls one of Americas fastest growing mega-churches. Bishop Jakes is also a highly celebrated author with several best-selling books. He frequently ministers in massive crusades and conferences across America, and his television show is widely viewed in millions of homes around the world. He was named in February 2005 Time Magazine as one of "The 25 Most Influential Evangelicals in America". - Publisher.
Bestsellers in Christian Living