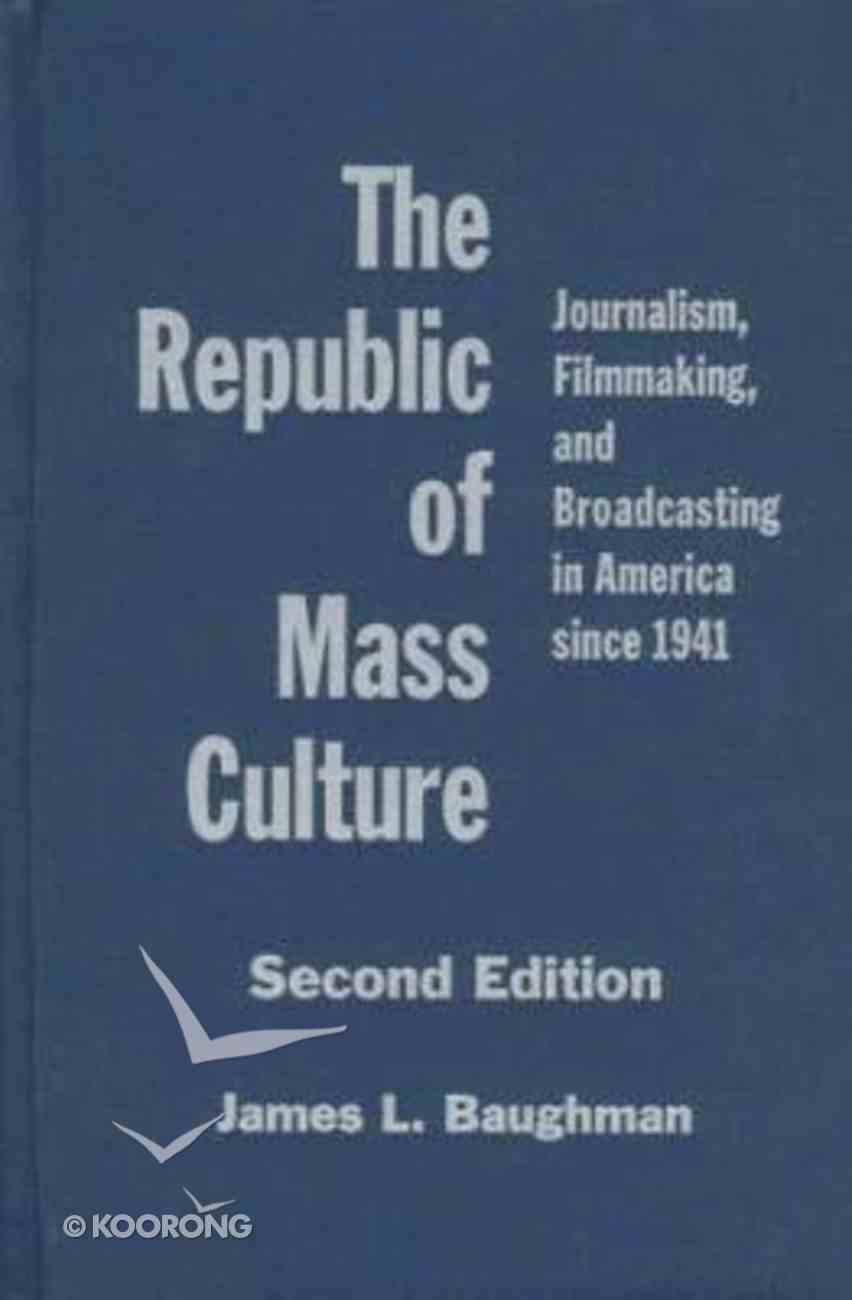 In The Republic of Mass Culture, James L. Baughman offers the raw material for a critical analysis of the phenomenon. Do the media, particularly television, threaten to enhance our cultural diversity? Has the impact of the mass media led to...
Out of Stock
Available to Order
---
Expected to ship in 4 to 5 weeks from Australia.
---
Free Shipping
for orders over $99.
In The Republic of Mass Culture, James L. Baughman offers the raw material for a critical analysis of the phenomenon. Do the media, particularly television, threaten to enhance our cultural diversity? Has the impact of the mass media led to a homogenization of politics and culture, reducing ideas and entertainment to a mass common denominator? Do media have a biased political stance? Do media unduly project what the historian Daniel Boorstin has called 'pseudo-events, ' that is unimportant, trivial, often artificially contrived matters that demand our intense attention for the moment? Media analyst Marshall McLuhan once said that the 'medium is the message.' Have we lost contact with the reality of substance?
-Publisher
<P>In his highly praised Republic of Mass Culture, James L. Baughman offers a lively analysis of the impact that the advent of television has had on America's media industries. He contends that because television had captured the largest share of the mass audience by the late 1950s, rival media were forced to target smaller, "sub-group" markets with novel content that ranged from rock 'n' roll for teenage radio listeners in the 1950s to the more sexually explicit films that began to appear in the 1960s. For this updated edition, Baughman includes in his discussion the effects of the new competitive realities of the 1990s on journalism, filmmaking, and broadcasting. The dominance of marketplace values, he argues, has further fragmented the mass audience, encouraged record-breaking mergers between media companies, and precipitated a steady and alarming decline in the quality of and public interest in journalism, a trend that may ultimately threaten American democracy.</P>
-Publisher
"Successfully integrates media content, commerce, technology, and external influences and... traces the interconnected web of the established media and the emergent medium of television." -- American Historical Review
-Publisher
Bestsellers in Christian Worldview