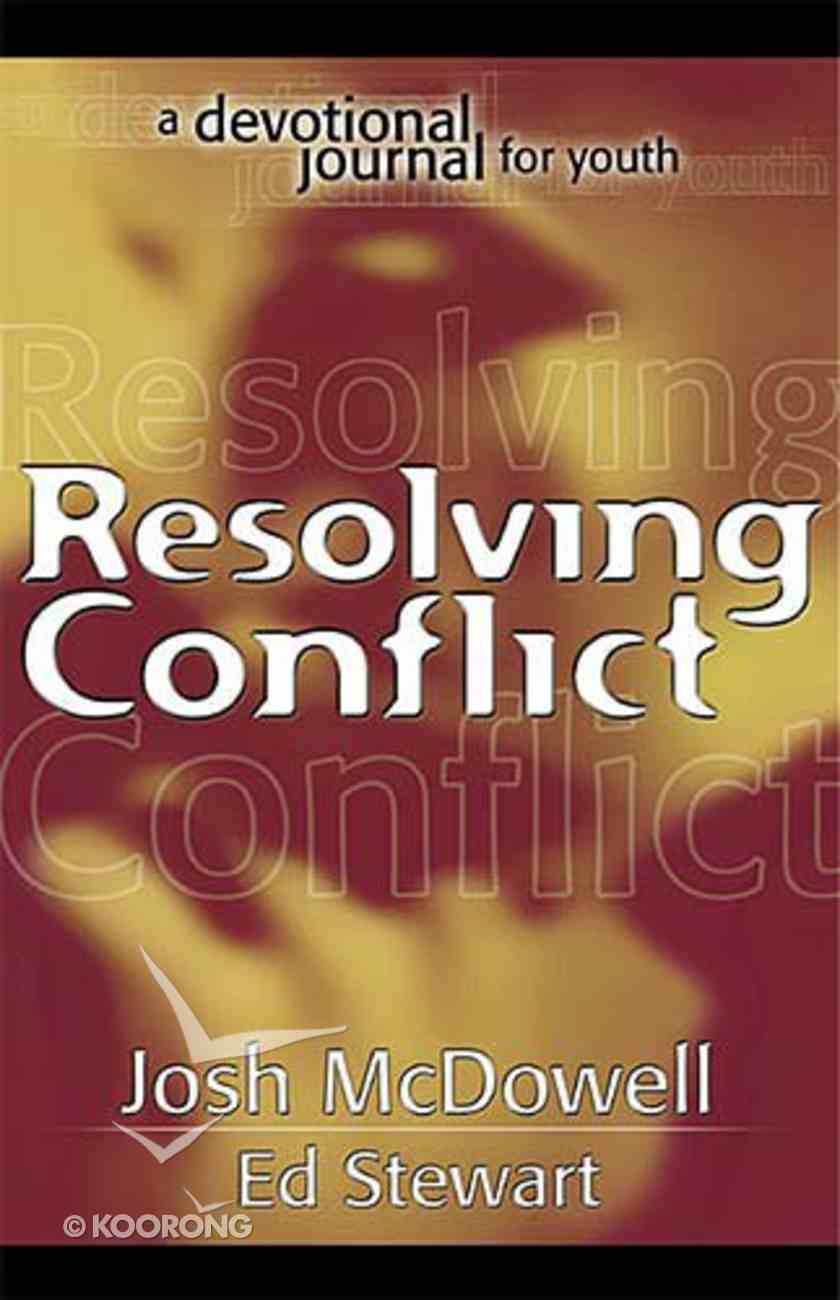 Resolving Conflict (Project 911 Series)
---
Free Shipping
for orders over $99.
144 Pages
-Publisher

"Why can't we just get along?"


Fifteen-year-old Ken Myers is fed up. He says his parents never listen to him, that they are all the time criticizing him, and he feels like an outsider in his own home. And it's not much better with his "friend" Todd-they're not talking to each other anymore. What can he do to resolve the conflict?


Relational conflicts in your life are unavoidable. So the issue isn't so much how to avoid conflicts, but how to resolve the conflicts when they happen.


Through the aid of a gripping true-to-life story, Josh McDowell along with Ed Stewart offers biblical insights and practical step-by-step instructions on resolving relational conflicts in life. And the 30-day devotional journal section helps guide you in your journey of maintaining healthy close relationships with God and others.


-Publisher
Ed has spent 15 years in pastoral ministries. He has also worked as an editor, an education specialist and is currently a freelance editor, writer, and novelist. Stewart and his wife, Carol, reside in Hillsboro, Oregon.
Josh McDowell is an internationally known speaker, author, and champion of the 'Beyond Belief' Campaign. He is a travelling representative of Campus Crusade for Christ speaking to more than ten million people in at least 84 countries, including 700 university and college campuses.
Josh has authored or co-authored more than 90 books, including the classic A Ready Defense, Evidence that Demands a Verdict and Answers to Tough Questions