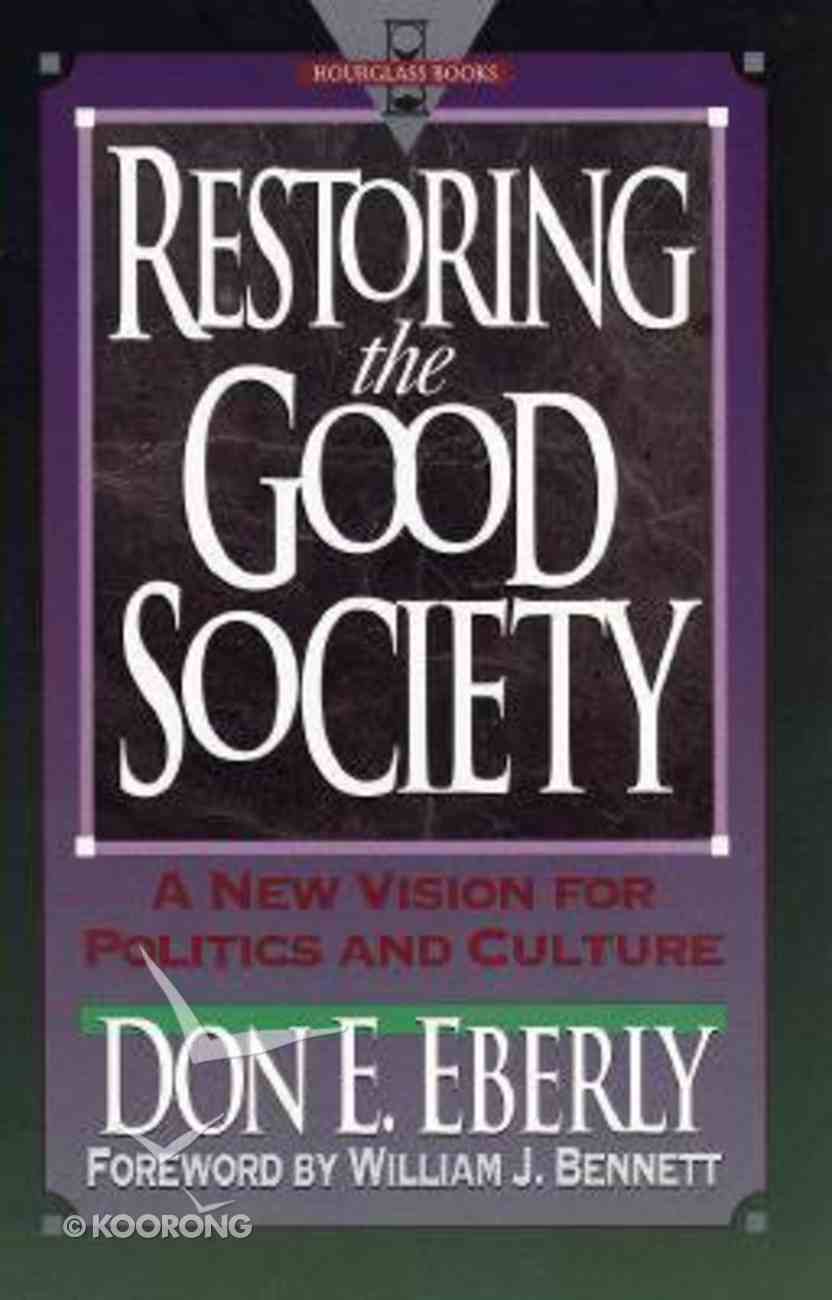 Restoring the Good Society
---
Free Shipping
for orders over $99.
Restoring the Good Society
Don E. Eberly (M.A.,Harvard, PhD., Penn State) is the director of the Civil Society Project, a national initiative advancing ideas to strengthen America's social institutions and community life. He is the editor of many books, includingThe Content of America's Character: The Recovery of Civic Virtue, The Soul of Civil Society: Voluntary Associations and the Public Value of Moral Habits, and The Faith Factor in Fatherhood: Restoring the Sacred Profession. Eberly is an affiliate scholar at the Institute for American Values, and founder of the National Fatherhood Initiative. He lives in Lancaster, PA.
Bestsellers in Christian Worldview