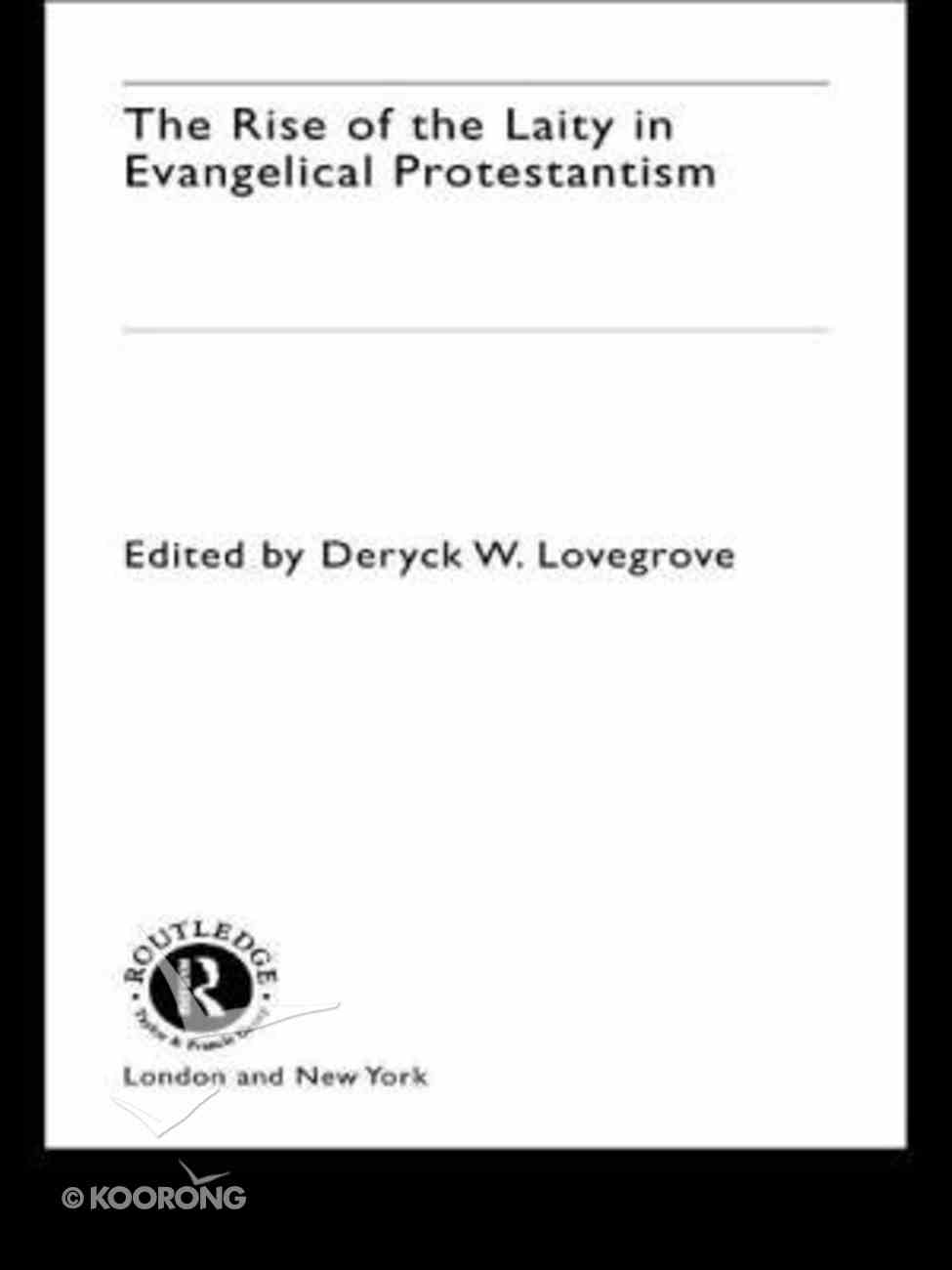 Rise of the Laity in Evangelical Protestantism
This is the first comprehensive investigation into the involvement of ordinary Christian men and women in Church activities and in anti-clerical dissent. Exploring a phenomenon stretching from Britain and Germany to the Americas and beyond, it considers how evangelicalism, as...
Special Order
0 Available.
---
Free Shipping
for orders over $99.
This is the first comprehensive investigation into the involvement of ordinary Christian men and women in Church activities and in anti-clerical dissent. Exploring a phenomenon stretching from Britain and Germany to the Americas and beyond, it considers how evangelicalism, as an anti-establishmentarian and profoundly individualistic movement, has allowed the traditionally powerless to become enterprising, vocal and influential in the religious arena and in other areas of politics and culture.
-Publisher
Contributors Editorial Note Introduction Part I. The priesthood of all believers: from principle to practice 1. Reformers, puritans and evangelicals: the lay connection, Carl R. Trueman 2. Lay conversion and Calvinist doctrine during the English Commonwealth, Crawford Gribben 3. The Pietist laity in Germany, 1675-1750: knowledge, gender, leadership, Hans Otte Part II. Lay religious activity during the Enlightenment 4. Reshaping individualism: the private Christian, eighteenth-century religion and the Enlightenment, Bruce Hindmarsh 5. A spiritual aristocracy: female patrons of religion in eighteenth-century Britain, Helen M. Jones 6. Taming the Spirit: female leadership roles in the American Awakenings, 1730-1830, Marilyn J. Westerkamp Part III. Tensions surrounding an active laity 7. Lay leadership, establishment crisis and the disdain of the clergy, Deryck W. Lovegrove 8. National churches, gathered churches, and varieties of lay evangelism, 1735-1859, Mark A. Noll 9. Methodist New Connexionism: lay emancipation as a denominational raison d'tre, Timothy Larsen Part IV. Missions and the widening scope of priesthood 10. The missionary movement: a lay fiefdom? Andrew F. Walls 11. Industry, professionalism and mission: the placing of an emancipated laywoman, Dr Ruth Massey 1873-1963, Clyde Binfield 12. A foundation of influence: the Oxford Pastorate and elite recruitment in early twentieth-century Anglican evangelicalism, Mark Smith Part V. The church of the laity 13. 'The church itself is God's clergy': the principles and practices of the Brethren, Neil T.R. Dickson 14. Changing Baptist concepts of royal priesthood: John Smyth and Edgar Young Mullins, Malcolm B. Yarnell, III 15. The Charismatic Movement: the laicizing of Christianity? David F. Wright Index
-Publisher
9780415271936
-Publisher
Contributors Editorial Note Introduction Part I. The Priesthood Of All Believers: From Principle To Practice 1. Reformers, Puritans And Evangelicals: The Lay Connection, Carl R. Trueman 2. Lay Conversion And Calvinist Doctrine During The English Commonwealth, Crawford Gribben 3. The Pietist Laity In Germany, 1675-1750: Knowledge, Gender, Leadership, Hans Otte Part Ii. Lay Religious Activity During The Enlightenment 4. Reshaping Individualism: The Private Christian, Eighteenth-century Religion And The Enlightenment, Bruce Hindmarsh 5. A Spiritual Aristocracy: Female Patrons Of Religion In Eighteenth-century Britain, Helen M. Jones 6. Taming The Spirit: Female Leadership Roles In The American Awakenings, 1730-1830, Marilyn J. Westerkamp Part Iii. Tensions Surrounding An Active Laity 7. Lay Leadership, Establishment Crisis And The Disdain Of The Clergy, Deryck W. Lovegrove 8. National Churches, Gathered Churches, And Varieties Of Lay Evangelism, 1735-1859, Mark A. Noll 9. Methodist New Connexionism: Lay Emancipation As A Denominational Raison D'etre, Timothy Larsen Part Iv. Missions And The Widening Scope Of Priesthood 10. The Missionary Movement: A Lay Fiefdom? Andrew F. Walls 11. Industry, Professionalism And Mission: The Placing Of An Emancipated Laywoman, Dr Ruth Massey 1873-1963, Clyde Binfield 12. A Foundation Of Influence: The Oxford Pastorate And Elite Recruitment In Early Twentieth-century Anglican Evangelicalism, Mark Smith Part V. The Church Of The Laity 13. 'the Church Itself Is God's Clergy': The Principles And Practices Of The Brethren, Neil T.r. Dickson 14. Changing Baptist Concepts Of Royal Priesthood: John Smyth And Edgar Young Mullins, Malcolm B. Yarnell, Iii 15. The Charismatic Movement: The Laicizing Of Christianity? David F. Wright Index