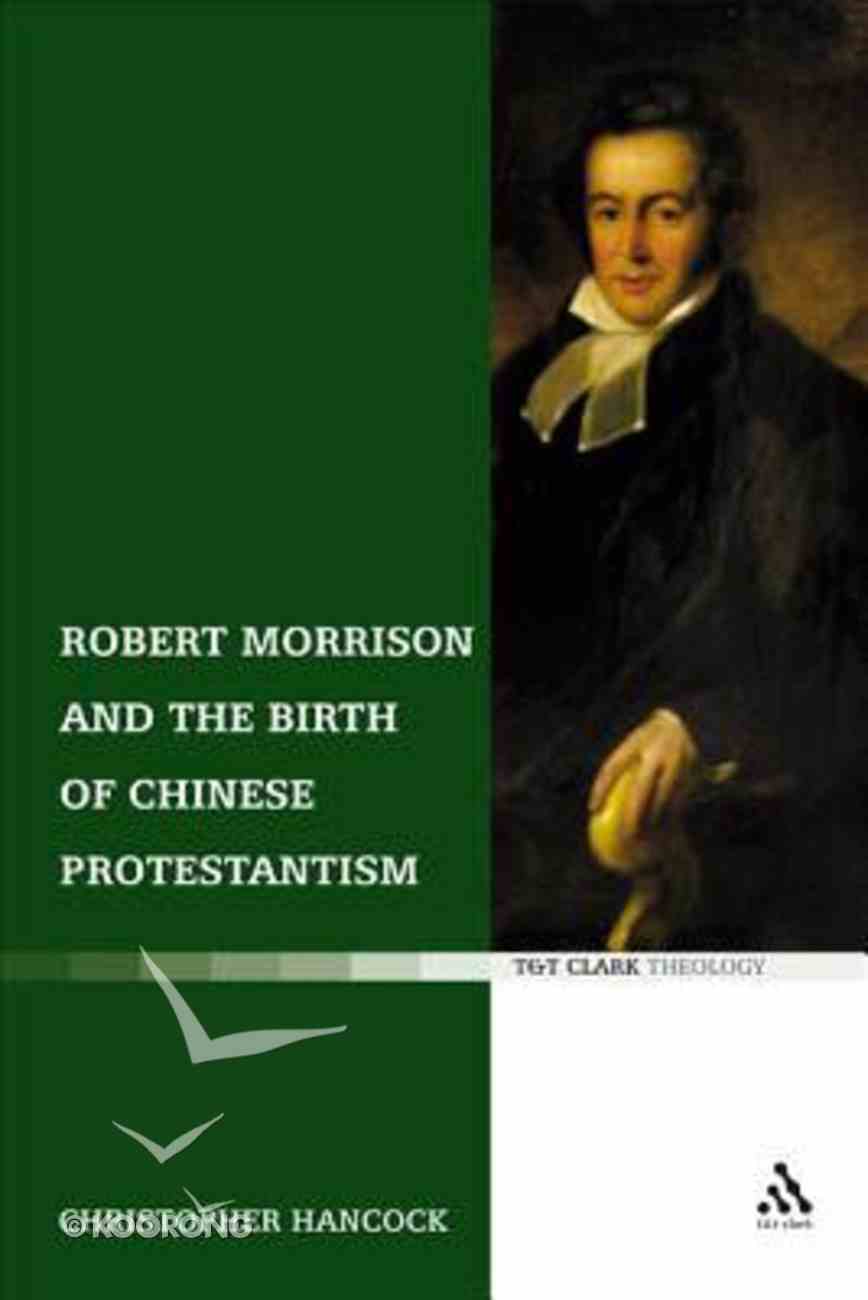 Robert Morrison and Birth of Chinese Protestantism
A brief, accessible look at the life of the pioneer Protestant missionary, Robert Morrison (1782-1834). >
Special Order
Payment is by credit card only. Orders for this item cannot be cancelled or returned.
---
Free Shipping
for orders over $99.
A brief, accessible look at the life of the pioneer Protestant missionary, Robert Morrison (1782-1834). >
-Publisher
"Robert Morrison: The Birth of Chinese Protestantism" is a brief, accessible life of the pioneer Protestant missionary, Robert Morrison (1782-1834), who arrived in China in 1807. Morrison masterminded translation and production of the first Chinese Bible and a series of other Christian texts in Mandarin. A gifted linguist and educational strategist, he founded the Christian College in Malacca (the first Chinese tertiary educational establishment). With fellow missionaries William Milne and Walter Medhurst, Morrison formed a bridgehead for later missionary endeavour in China. Morrison's life has received comparatively little recent attention (see his wife Eliza's "Memoirs of the Life and Labours of Robert Morrison" (1839), "M. Broomhall Robert Morrison: A Master Builder" (1924), "W.J.Townsend Robert Morrison, The Pioneer of Chinese Missions" (1888), and essays in single volumes or dictionaries). Morrison conquered Chinese, though had to contend for residence in China (depending on US help when EIC policy barred missionaries). He fought loneliness and ill health, misunderstanding and mission society prejudice, as he engaged Chinese customs and local help. His first wife died in childbirth, although his son John later continued his work. Morrison's linguistic ability and rugged self-discipline became the avenue for acceptance and respect in later life. On a visit to the UK in 1823-5, Morrison received a hero's welcome and official recognition, becoming a Fellow of the Royal Society in 1825. He died soon after returning to China and was buried in Macau, where his grave can still be seen.
-Publisher
Cheryl graduated with a BA from the University of Texas at Dallas. She married in Dallas and soon began travelling with her family and three Shiba Inus in search of creative inspiration. Cheryl found her inspiration on the Spanish island of Mallorca, where she wrote her this debut novel. She now reside with her family in California.
Introduction; 1. Called To Serve; 2. Heading For China; 3. Translating The Bible; 4. Making A Life; 5. Teaching The Faith; 6. Educating England And China; 7. Dying We Live; Conclusion.