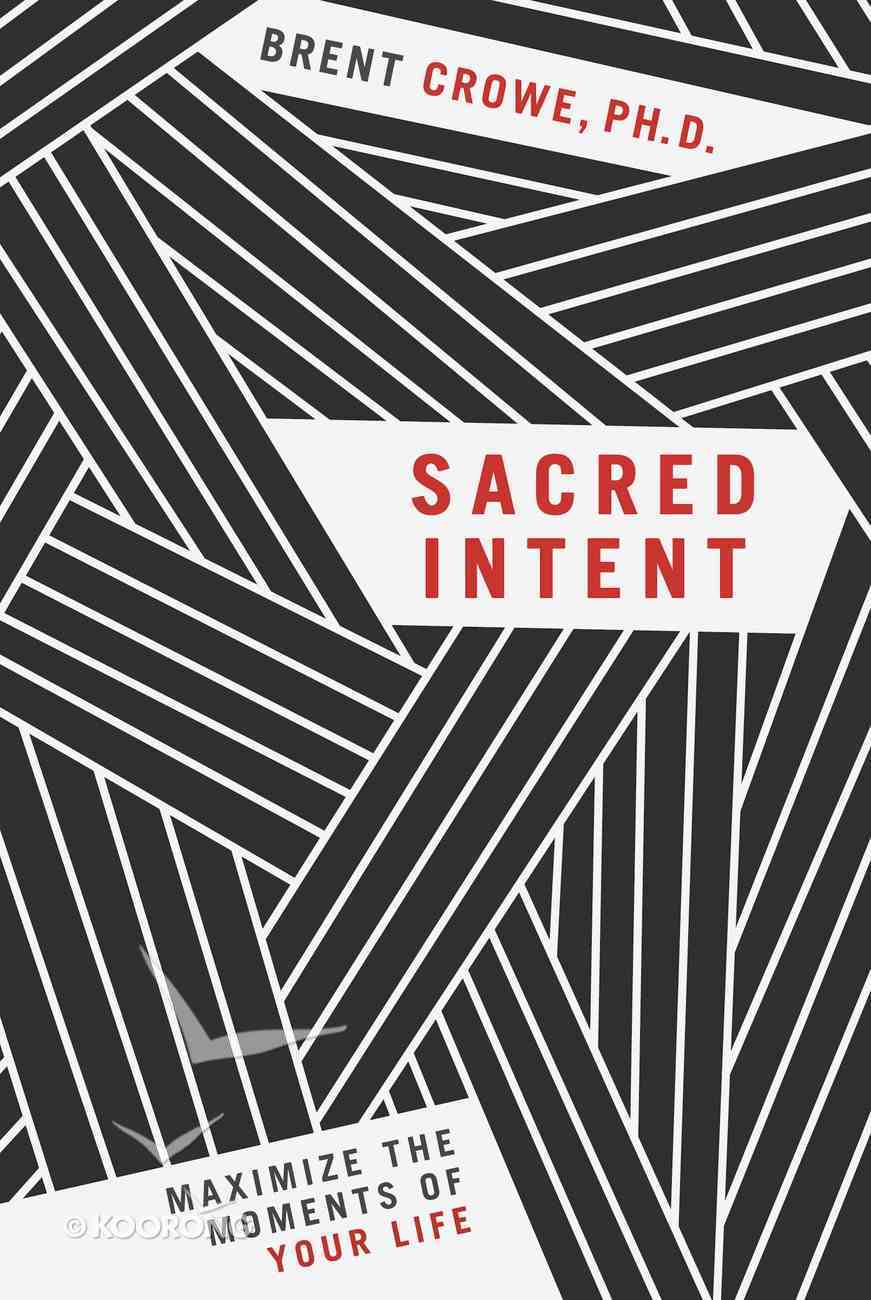 If life were a week you would make every moment count. You'd be more motivated, more focused, more passionate about all you said and did. You'd lead with greater influence. You'd develop deeper relationships. You'd take control of your time....
Available for immediate download.
---
Free Shipping
for orders over $99.
If life were a week you would make every moment count. You'd be more motivated, more focused, more passionate about all you said and did. You'd lead with greater influence. You'd develop deeper relationships. You'd take control of your time. You'd follow your calling. You'd turn this world upside down for Christ. "Every person with a sacred intent approach to life wants to accomplish more, not less, with the amount of time and energy granted," writes author and speaker Brent Crowe. Your life matters! Crowe shows you how to bring your life vibrantly alive with purpose and make this world better because you live in it. In Sacred Intent Brent Crowe has produced a model for viewing and approaching life that will allow any Christ follower to accomplish exponentially more than they ever thought possible! -- Brad Lomenick, Leadership consultant and speaker, former president of Catalyst, and author of The Catalyst Leader and H3 Leadership In Sacred Intent, Brent Crowe has accomplished the much-needed but rare task of connecting the dots between rich theology and daily practice. This is for those with a deep well of motivations simply needing a mental map and model by which to channel their efforts. -- Dr. Jack Graham, Pastor of Prestonwood Baptist Church In Brent Crowe's new book, Sacred Intent, you will be encouraged in your leadership potential. His truth and principles will lift your heart to embrace God's best in your calling as you faithfully run in the lane Christ has marked out for you. -- Johnny Hunt, Author, speaker, and pastor of First Baptist Woodstock
-Publisher
<DIV><span style="">Brent Crowe is a thought-provoking visionary and speaker who engages such<br />issues as leadership, culture, and change. He speaks to tens of thousands<br />across the nation and abroad each year and is currently serving as the<br />Vice President of Student Leadership University, a<br />program that has trained over 50,000 students to commit themselves to<br />excellence. <br /><br />Brent is married to Christina and has three children, Gabriel, Charis and Mercy. He<br />holds two masters degrees, a Masters of Divinity in Evangelism and a Masters<br />of Arts in Ethics, from Southeastern Baptist Theological Seminary.<br /></span></DIV>
Bestsellers in Christian Living