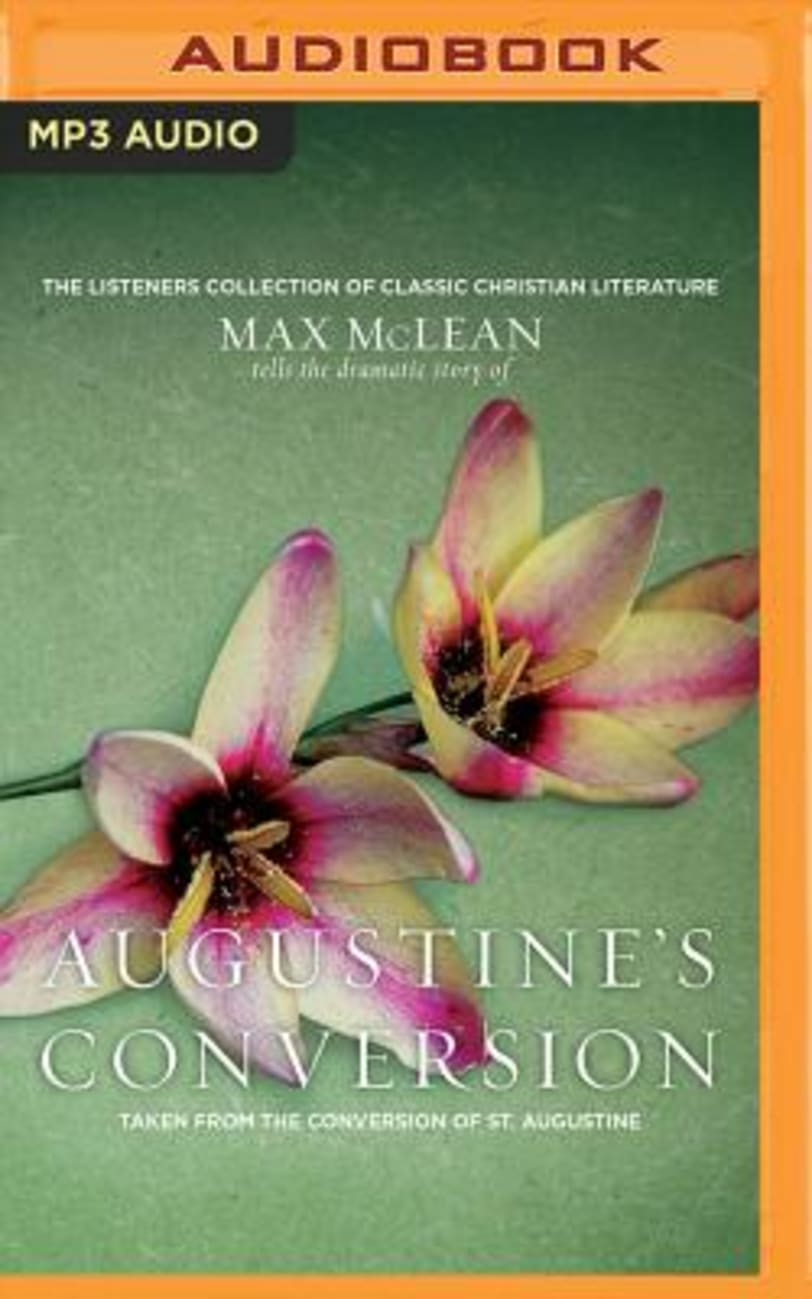 Saint Augustine's the Conversion of Saint Augustine (Unabridged, Mp3)
After the conversion of St. Paul on the road to Damascus, the dramatic conversion of St. Augustine--as he himself tells it in his Confessions--is the most significant conversion story in Christian history.Augustine's experience speaks to his dilemma that many
...
Out of Stock
Available to Order
---
Expected to ship in 6 to 7 weeks from Australia.
---
Free Shipping
for orders over $99.

Publisher Description


After the conversion of St. Paul on the road to Damascus, the dramatic conversion of St. Augustine--as he himself tells it in his Confessions--is the most significant conversion story in Christian history.Augustine's experience speaks to his dilemma that many people have understood when counting the cost of converting to Christ. He had come to intellectual certainty about the truth of Christianity but he could not embrace it in faith. "The way of the savior attracted me greatly," he wrote, "but I was reluctant to pass through the straight and narrow gate...I was weak and chose the easier way, and for this single reason my whole life was one of inner turbulence and listless indecision. I had found the pearl of great price; but I hesitated to sell all that I had to buy it."After a monumental struggle--not unlike Jacob wrestling with the Angel--Augustine hears the voice of a child chanting over and over again "take up and read...I snatched up the apostle's book, opened it and read the paragraph on which my eyes first fell...At that moment there was infused in my heart the light of full certainty and all the gloom of doubt vanished away."



Saint Augustine was born to a Catholic mother and a pagan father on November 13, 354, at Tagasta, near Algiers. He studied Latin literature and later taught rhetoric in Rome and Milan. He originally joined the Manicheans, a religious sect, but grew unhappy with some of their philosophies. He soon turned to Christianity and was baptized in 386. One of Augustine's major goals was a single, unified church. He was ordained a priest in 391 and appointed Bishop of Hippo, in Roman Africa, in 396, His writings and arguments with other sects include the Donatists and the Pelagians. On the Trinity, The City of God, and On Nature and Grace are some of his important writings. Confessions, which is considered his masterpiece, is an autobiographical work that recounts his restless youth and details the spiritual experiences that led him to Christianity. Many of Augustine's ideas, such as those concerning sin and predestination, became integral to the doctrines of the Church. Augustine died on August 28, 430AD.



Bestsellers in Audio Book