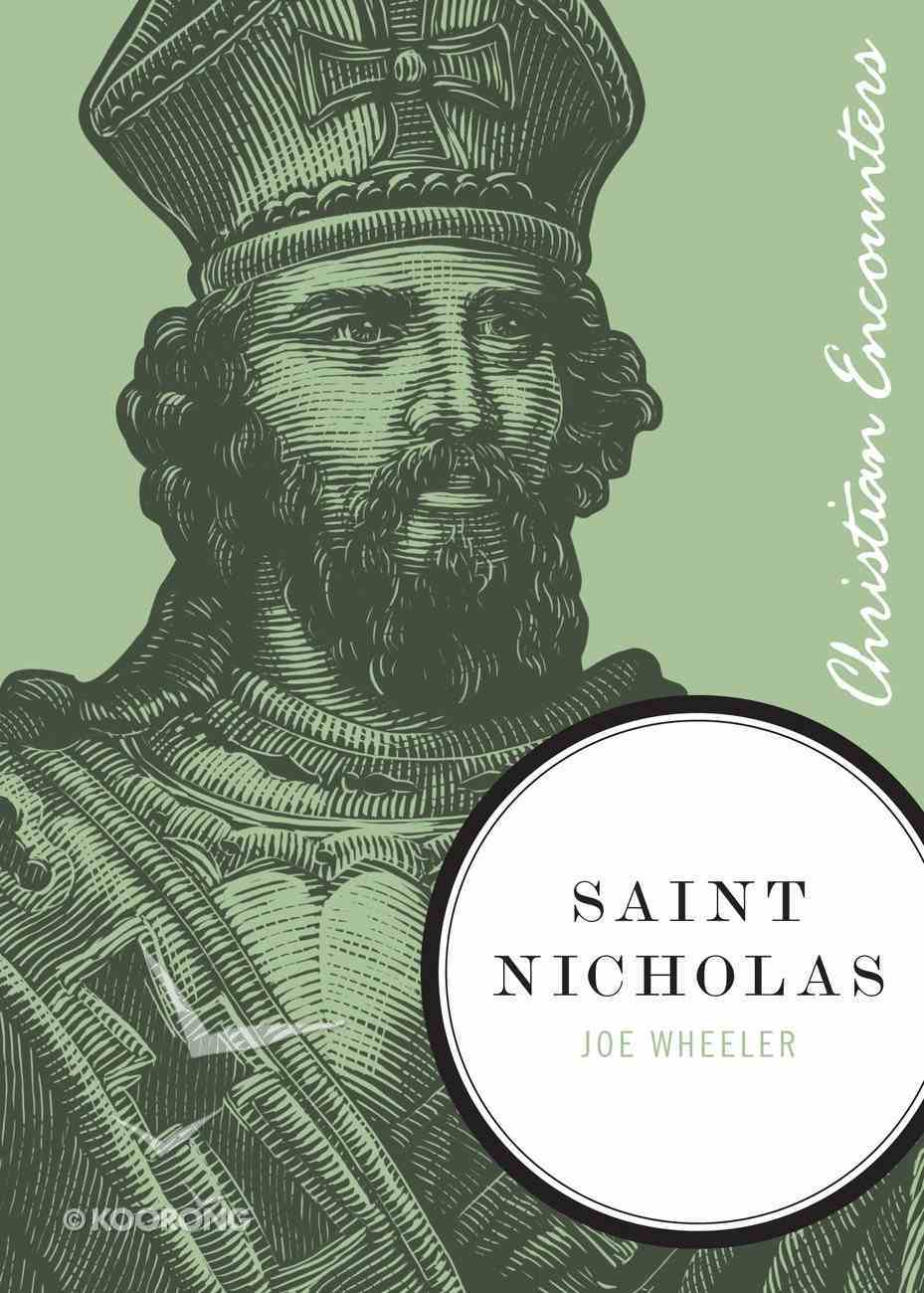 Saint Nicholas (Christian Encounters Series)
You know him as the rotund merry-maker in the red suit. But set aside the childhood myth. In this portrait, you'll encounter the true St. Nicholas, a figure revered for his astonishing miracles and a humility that redirected...
Instant download
---
Read using our free app on your tablet or mobile!
---
Free Shipping
for orders over $99.



You know him as the rotund merry-maker in the red suit. But set aside the childhood myth. In this portrait, you'll encounter the true St. Nicholas, a figure revered for his astonishing miracles and a humility that redirected all attention to God's glory. You'll be amazed to find St. Nicholas always turning up at just the right time-rescuing sailors from the certain death of a violent sea, saving three young women from a life of prostitution, and guarding an infant from the burns of a boiling bath.


A tireless defender of God's truth and His people, St. Nicholas's wonderful and mysterious deeds illustrate, time and again, a heart for the weak, the poor, and the endangered-truly "the patron saint of practically everybody" and one of the most fascinating figures in all of Christian history.


We learn about life through the lives of others. Their experiences, their trials, their adventures become our schools, our chapels, our playgrounds. Christian Encounters, a series of biographies from Thomas Nelson Publishers, highlights important lives from all ages and areas of the Church through prose as accessible and concise as it is personal and engaging. Some are familiar faces. Others are unexpected guests. Whether the person is D.L. Moody, Sergeant York, Saint Nicholas, John Bunyan, or William F. Buckley, we are now living in the world that they created and understand both it and ourselves better in the light of their lives. Their relationships, struggles, prayers, and desires uniquely illuminate our shared experience.



^^Saint Nicholas was a real person???a fourth-century bishop, a defender of the Christian faith, a model for sacrificial giving, a protector of children, and a true churchman. By recovering the story of Saint Nicholas and exploring how each generation has reinvented him, this book offers Saint Nicholas as a model of faith, hope, and love???virtues around which all Christians can unite.


You know him as the rotund merry-maker in the red suit. But^set aside the childhood myth. In this portrait, you'll encounter the true St.^Nicholas, a figure revered for his astonishing miracles and a humility that^redirected all attention to God's glory. You'll be amazed to find St. Nicholas^always turning up at just the right time-rescuing sailors from the certain^death of a violent sea, saving three young women from a life of prostitution,^and guarding an infant from the burns of a boiling bath.

^^
A tireless defender of God's truth and His people, St.^Nicholas's wonderful and mysterious deeds illustrate, time and again, a heart^for the weak, the poor, and the endangered-truly "the patron saint of^practically everybody" and one of the most fascinating figures in all of^Christian history.

^^
We learn about life through the lives of others. Their experiences,^their trials, their adventures become our schools, our chapels, our playgrounds.^Christian Encounters, a series of biographies from Thomas Nelson Publishers,^highlights important lives from all ages and areas of the Church through prose^as accessible and concise as it is personal and engaging. Some are familiar faces.^Others are unexpected guests. Whether the person is D.L. Moody, Sergeant York, Saint^Nicholas, John Bunyan, or William F. Buckley, we are now living in the world^that they created and understand both it and ourselves better in the light of^their lives. Their relationships, struggles, prayers, and desires uniquely^illuminate our shared experience.




-Publisher
Joe Wheeler's writing career started in the fall of 1992 with a collection of heart-tugging stories called Christmas in My Heart, a series that he has become well-known for. Joe Wheeler has been called everything from "Keeper of the Story" to "Father Christmas." He has been a frequent guest on Dr. James Dobson's radio show "Focus on the Family," and today is considered to be one of America's leading story anthologizers, editing collections for nine publishers: Doubleday/Random House, WaterBrook/Random House, Guideposts, Focus on the Family, Tyndale House, Harvest House, Review and Herald Publi