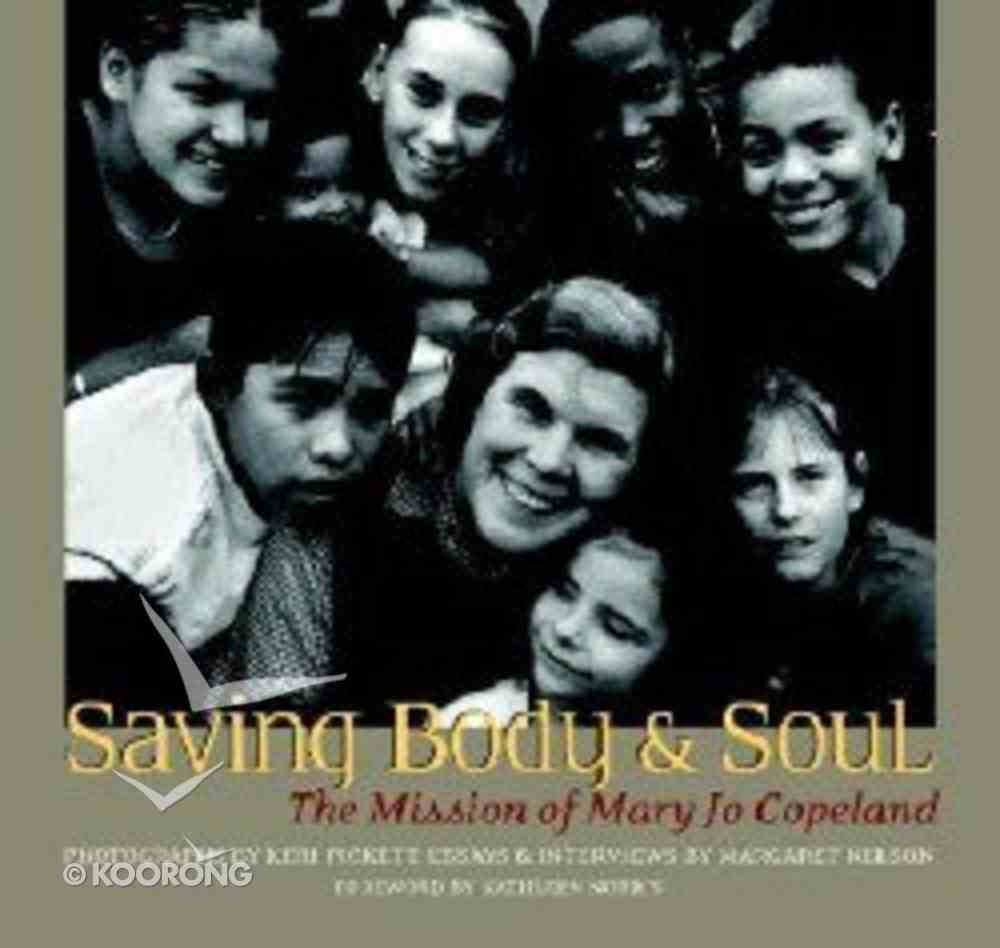 "Reading this book...watered the struggling seed in me who wishes to live generously. [Mary Jo Copeland] helps me to find the courage to open my own arms a little wider and ask, 'What more can I do?'""-Debra Frasier, author and...
Unavailable. We are unsure when this item will be available to ship.
0 Available.
---
Free Shipping
for orders over $99.
"Reading this book...watered the struggling seed in me who wishes to live generously. [Mary Jo Copeland] helps me to find the courage to open my own arms a little wider and ask, 'What more can I do?'""-Debra Frasier, author and illustrator of "On the Day You Were Born ..."Mary Jo Copeland's mission in life is to change the world one heart at a time. Her life will not only challenge and inspire but motivate you to action."-Donna VanLiere, author of "The Christmas Shoes and "The Christmas Blessing One woman's miracle. Every person's potential. We are surrounded by people in need: a family seeking shelter under a bridge, an unemployed former coworker on the verge of losing his home, a single mom struggling to feed three kids. Our hearts may be touched with compassion, but more often than not we turn away-unsure how to help and convinced that one person cannot possibly make a difference. "Saving Body & Soul powerfully disproves that myth. Through gripping black-and-white images and gritty, real-life stories, you'll witness the amazing life of Mary Jo Copeland, a housewife and mother of twelve who overcame, and continues to overcome, tremendous odds in order to serve the poor and homeless. As you meet her and the unforgettable people whose lives she's touched-and who have changed her life in return-this unique book will stir your spirit, challenge your perceptions, and lovingly usher you into the miracle of faith in action. One person "can make a difference. With traditional government support decreasing even as the number of people needing assistance continues to rise, there has never been a greater need to witness the impact of faith, optimism, andkindness-and the reciprocal love they inspire. Filled with dramatic black-and-white images that explore some of the most unsettling issues facing America today, here is an intimate portrait of a hands-on mission to serve the need
-Publisher
Keri Pickett is an award-winning photographer based in Minneapolis whose work has been exhibited and published nationally and internationally. Her journalistic work focuses primarily on human-interest feature stories and environmental portraits that capture the essence of her subjects. Her clients cover the spectrum of magazines from "People, Time" and "Life," to "Geo, Parenting," and "Christianity Today. "Her books include" Love in the 90s: BB and Jo, The Story of a Lifelong Love," ýMargaret Nelson has worked as a journalist for more than five decades. A graduate of Northwestern University

Keri Pickett is an award-winning photographer based in Minneapolis whose work has been exhibited and published nationally and internationally. Her journalistic work focuses primarily on human-interest feature stories and environmental portraits that capture the essence of her subjects. Her clients cover the spectrum of magazines from "People, Time" and "Life," to "Geo, Parenting," and "Christianity Today. "Her books include" Love in the 90s: BB and Jo, The Story of a Lifelong Love," ýMargaret Nelson has worked as a journalist for more than five decades. A graduate of Northwestern University