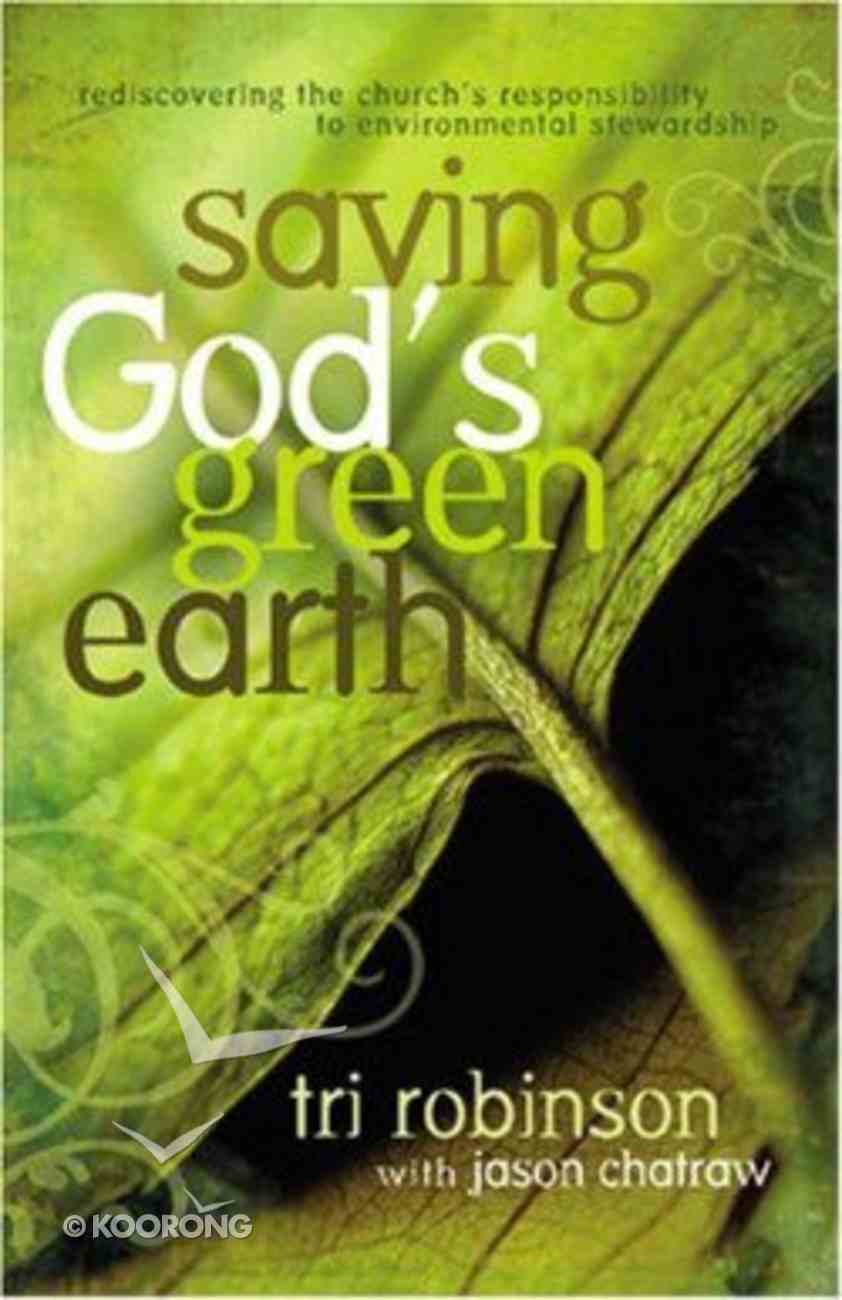 1. Rediscovering Environmental StewardshipProfile: Dennis Mansfield2. Finding The Creator In His CreationProfile: Cal Dewitt3. The Environment: The Great OmissionProfile: Ed Brown4. How Faith And The Environment MergeProfile: Peter Illyn5. The Ripple Effect Of Environmental StewardshipProfile: Paul Rothrock6. Noah: Man Of...
Unavailable. Out of Print. Only available while stock lasts.
Out of Print
---
Free Shipping
for orders over $99.
1. Rediscovering Environmental StewardshipProfile: Dennis Mansfield2. Finding The Creator In His CreationProfile: Cal Dewitt3. The Environment: The Great OmissionProfile: Ed Brown4. How Faith And The Environment MergeProfile: Peter Illyn5. The Ripple Effect Of Environmental StewardshipProfile: Paul Rothrock6. Noah: Man Of ActionProfile: Jeff Greenberg7. Getting To Work8. The Garden Shed: Practical Ideas
-Publisher
The Creator has called us to care for life, His creation. Unfortunately, many evangelical Christians have decided that value has too much political baggage attached to it and have forsaken caring for God's creation. In this book, pastor and author Tri Robinson clearly shows the biblical mandate for environmental stewardship--and how doing so will change the world around us.
-Publisher
For hundreds of years, the church has championed the beauty of God's creation, demonstrating in many ways how it points to the Creator. However, over the last century, the evangelical church has let the value of caring for creation slip away. In Saving God's Green Earth, author and pastor Tri Robinson makes a compelling case for the biblical precedence behind environmental stewardship and shows the church what it can do about this eroding value.Through sharing both his own personal story and the story of his church in response to environmental concerns, Robinson clearly shows how important this value is and how effective it is in showing others the Creator. Not only does Robinson inspire the reader to care for the environment, he reveals a clear pathway to making the value of environmental stewardship real in both the life of the reader and the Christian community in which he or she is involved.
-Publisher
Tri is the founding pastor of the Vineyard Boise Church iýTri is the founding pastor of the Vineyard Boise Church iýTri is the founding pastor of the Vineyard Boise Church in Boise, Idaho, a growing fellowship of over 2,000 people. Hn Boise, Idaho, a growing fellowship of over 2,000 people. Hn Boise, Idaho, a growing fellowship of over 2,000 people. He is well-known for his passion to " put truth into action.e is well-known for his passion to " put truth into action.e is well-known for his passion to " put truth into action. From a free medical clinic to an organic garden that produc From


Bestsellers in Christian Worldview