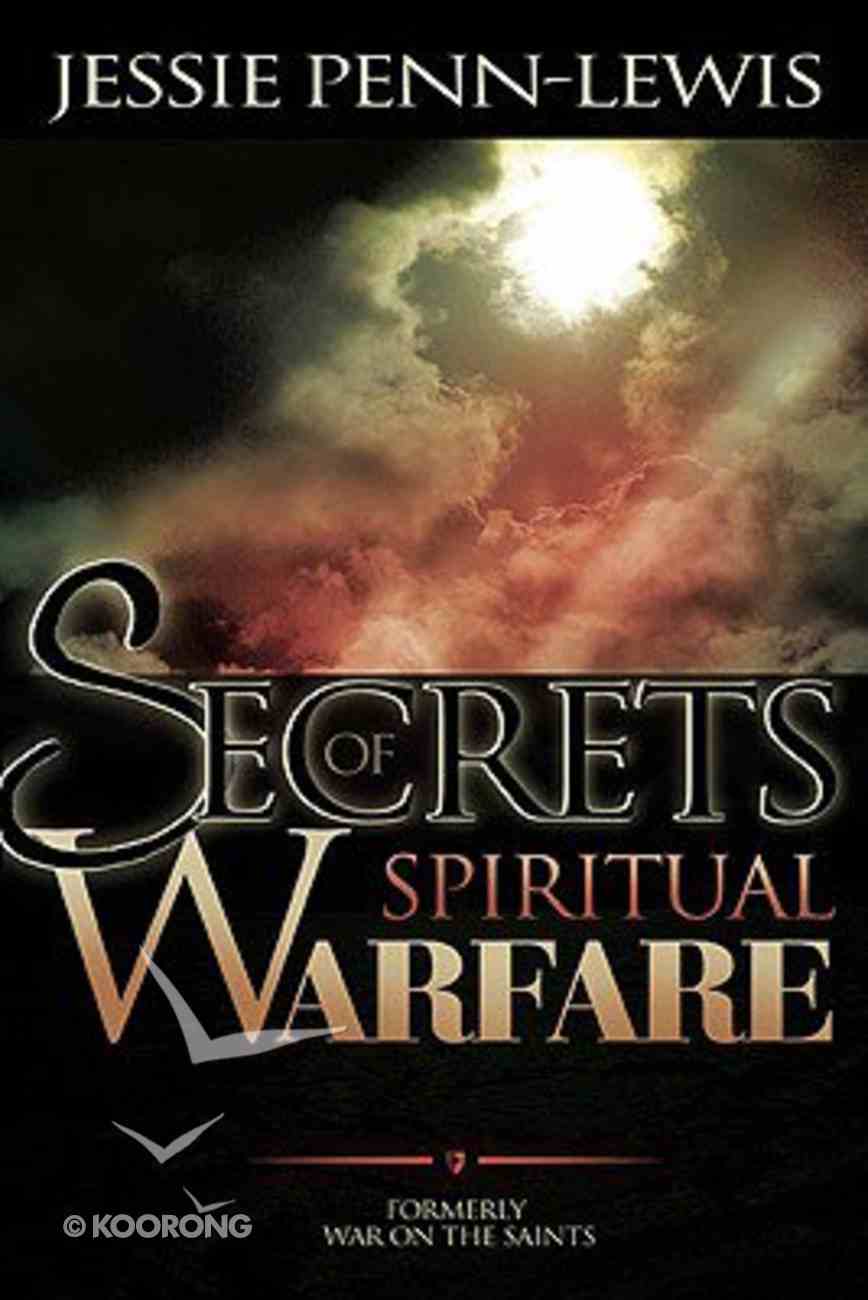 Secrets of Spiritual Warfare
---
Free Shipping
for orders over $99.
400 Pages
-Publisher
Are you tormented by doubts? Memories of past failures? Thoughts of unworthiness? Fear of dangers that lurk all around you? As soldiers in the army of the Lord, we face the onslaught of evil forces head-on every day. But no need to despairGod has not abandoned us. Learn to equip yourself with God's full arsenal of weapons to defeat the Enemy. Don't wait a moment longer. Now is the time to armor yourself against spiritual attacks. You can emerge victorious from every battle.
-Publisher
Whether we're living in the last days or not, one thing is most certainly clear: AS Christians, we are under attack. As the Bible says, "Your adversary the devil, as a roaring lion, walketh about, seeking whom he may devour" (1 Peter 5:8). We may not know the hour or the day of our Lord's return, but we do know that Satan is most eager to hinder the army of the Lord. Only when we equip ourselves with biblically based knowledge will we be able to stand against Satan's onslaught. The Lord has not abandoned us! He is committed to completing the "good work" that He began in our lives (Philippians 1:6). The task remains for us to obediently follow in His footsteps and fight off Satan's attacks on our souls. Victory awaits us if we are faithful warriors for Christ!
-Publisher
Jessie Penn-Lewis (1861-1927)was an English evangelist and author. Her father was an engineer and her grandfather was a Calvinist Methodist minister. As an eyewitness to the Welsh revival of the early 1900s, Penn-Lewis wrote War on the Saints to counter what she perceived as the excesses of the revival and the deceptions of Satan at work to prevent the true work of God. Mrs Penn-Lewis also established and edited the periodical The Overcomer. War on the Saints is considered the authoritative textbook on spiritual warfare by many Christians.


Bestsellers in Spirit-filled Living