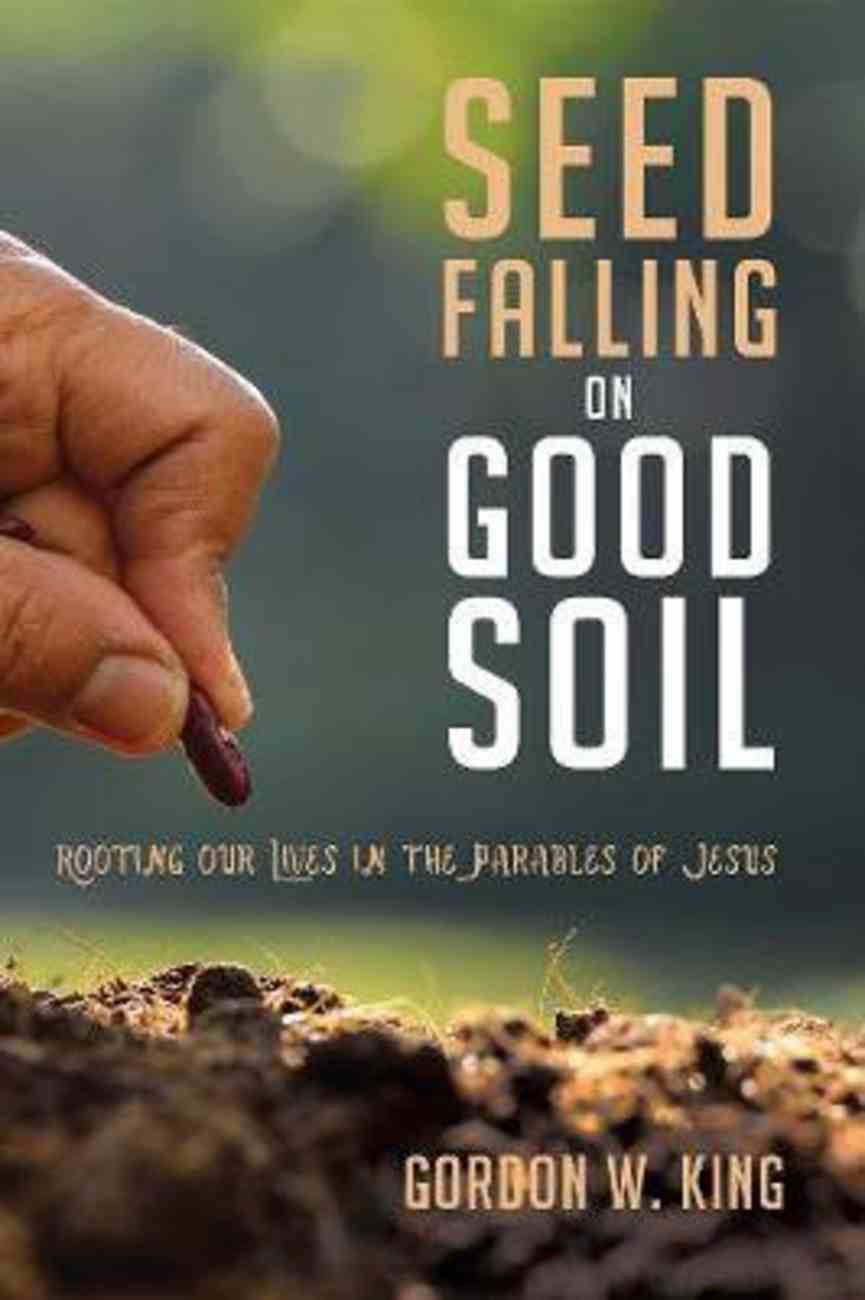 Seed Falling on Good Soil
Seed Falling on Good Soil is a unique book that combines a historically informed approach to Lucan parables with a critical understanding of social justice issues of our own age. The author proposes that the stories told by Jesus were...
Out of Stock
Available to Order
---
Expected to ship in 5 to 6 weeks from Australia.
---
Free Shipping
for orders over $99.
Seed Falling on Good Soil is a unique book that combines a historically informed approach to Lucan parables with a critical understanding of social justice issues of our own age. The author proposes that the stories told by Jesus were narratives of resistance challenging audiences to participate in the personal and social transformation of God's kingdom. The author's experience in international community development provides a perspective rarely found among New Testament specialists. The book uses stories from the margins of our current world to connect the message of the parables with global issues of poverty, ethnic violence, gender discrimination, hunger and oppression. This book will appeal to people who long for the healing of a wounded world. ""This book is more than just an intellectual exercise or one more book on the parables. Instead, King offers the kind of combination we definitely need more of in Biblical studies today. King blends a thick and convincing biblical exegesis with powerful stories from around the globe that illuminate both the text and what it means to live it out in our contemporary context, a penetrating systemic analysis of the injustices in our political economy, and a persuasive and lucid literary style. This combination moves me. Like Jesus's parables, King subversively gets under my skin--and into my heart and mind--and leaves me both exposed and convicted. When I finished the book, I knew that I was being called to change how I live. More than that, I wanted to change. Read it for yourself and I have no doubt you too will be transformed into someone who is living closer to God's vision for a restored world marked by justice and shalom."" --Tim Dickau, Author, Plunging into the Kingdom Way: Practicing the Shared Strokes of Community, Hospitality, Justice, and Confession ""Gordon W. King demonstrates the prophetic power of parables. By attending to contexts that the earliest hearers would have known and reading parables from the margins where the majority of people live globally, he offers revealing and relevant insights for the church today. King reveals how parables of Jesus offer transformational alternatives to the public transcripts of historic and contemporary empires that violate and victimize vulnerable people. He helps us hear parables afresh and see how they show us something of the reign of God."" --David Emmanuel Goatley, Executive Secretary-Treasurer, Lott Carey Baptist Mission Society, Landover, MD; Author, A Divine Assignment: The Missiology of Wendell Clay Somerville ""Gordon King has written a brilliant, creative book on the parables of Jesus by weaving together many vivid threads. The result is a tapestry of socially engaged biblical studies, global realities of injustice and oppression, illuminating cultural criticism, and a passionate vision of God's kingdom. Those who are already engaged in difficult places may be refreshed by spending time with Jesus; those disillusioned by the power of oppression and injustice may be restored; those who have domesticated the parables and life itself may be disoriented--and perhaps follow the call of the peasant Jesus."" --Jonathan R. Wilson, Pioneer McDonald Professor of Theology, Carey Theological College, Vancouver, Canada Gordon W. King brings together the worlds of community development in the Global South and New Testament studies. He was the director of relief and development programs for Canadian Baptist Ministries, worked for World Vision, and served on the Canadian government's Immigration and Refugee Board. King has studied New Testament at Acadia, Princeton Seminary, University of Sheffield, and Carey Theological College. He has taught theology courses in Bolivia, India, Kenya, and Canada, and is currently a Resource Specialist for Canadian Baptist Ministries.
-Publisher
Bestsellers in Biblical Studies