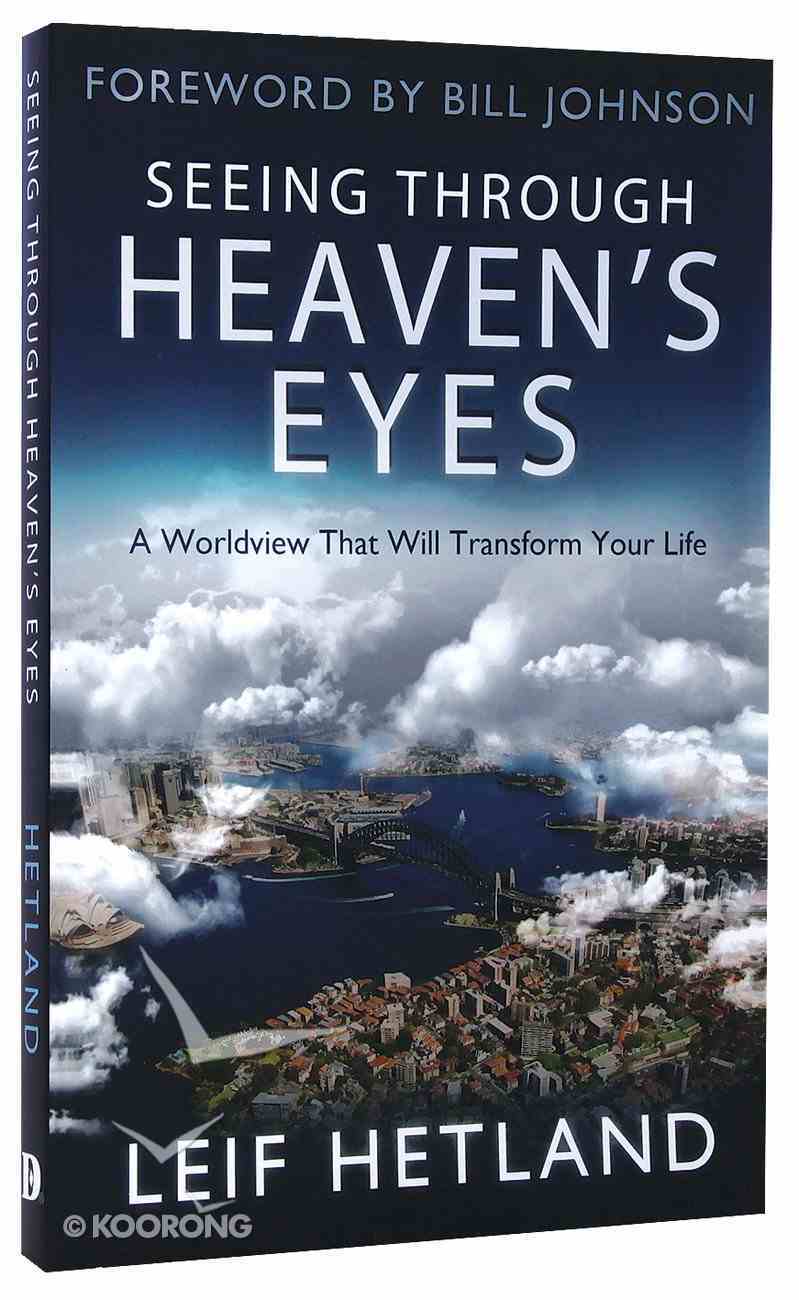 Seeing Through Heaven's Eyes
---
Expected to ship tomorrow from Australia.
---
Free Shipping
for orders over $99.
Seeing Through Heaven's Eyes
Leif Hetland was born in Stavanger, Norway. He is the president and founder of Global Mission Awareness and Leif Hetland Ministries. He has traveled in 76 countries and extensively in the United States motivating people to see the Kingdom of God on earth as it is in Heaven. He is a popular, sought-after conference, church, and ministry speaker.  He and his wife, Jennifer, have four children.
<div><p></p> <p Class="8-toc"><a Href="#intro">introduction</a></p> <p Class="8-toc"><a Href="#part1">part I: Seeing God The Way Jesus Sees Him</a></p> <p Class="8-toc"><a Href="#ch1">chapter 1: Seeing God In His Glory</a></p> <p Class="8-toc"><a Href="#ch2">chapter 2: Seeing The Culture Of Heaven</a></p> <p Class="8-toc"><a Href="#ch3">chapter 3: Seeing God Through The Eyes Of His Son</a></p> <p Class="8-toc"><a Href="#part2">part 2: Seeing Ourselves The Way The Father Sees Us</a></p> <p Class="8-toc"><a Href="#ch4">chapter 4: Seeing Man In His Glory And Paradise In Its Splendor</a></p> <p Class="8-toc"><a Href="#ch5">chapter 5: Seeing Paradise Lost And Our Homesickness For Eden</a></p> <p Class="8-toc"><a Href="#ch6">chapter 6: Seeing Ourselves As Beloved Sons And Daughters</a></p> <p Class="8-toc"><a Href="#part3">part 3: Seeing Others The Way The Father Sees Them</a></p> <p Class="8-toc"><a Href="#ch7">chapter 7: Seeing Humanity Through Heaven&rsquo;s Eyes</a></p> <p Class="8-toc"><a Href="#ch8">chapter 8: Seeing Jesus Through Heaven&rsquo;s Eyes</a></p> <p Class="8-toc"><a Href="#ch9">chapter 9: Seeing Your Enemies Through Heaven&rsquo;s Eyes</a></p> <p Class="8-toc"><a Href="#part4">part 4: Seeing The Future The Way The Father Sees It</a></p> <p Class="8-toc"><a Href="#ch10">chapter 10: Seeing The Ministry Of The Spirit And The Mystery Of The Church</a></p> <p Class="8-toc"><a Href="#ch11">chapter 11: Seeing The Return Of The King With His Unshakable Kingdom</a></p> <p Class="8-toc"><a Href="#ch12">chapter 12: Seeing Paradise Restored And Humanity Redeemed</a></p></div>
Bestsellers in Spirit-filled Living