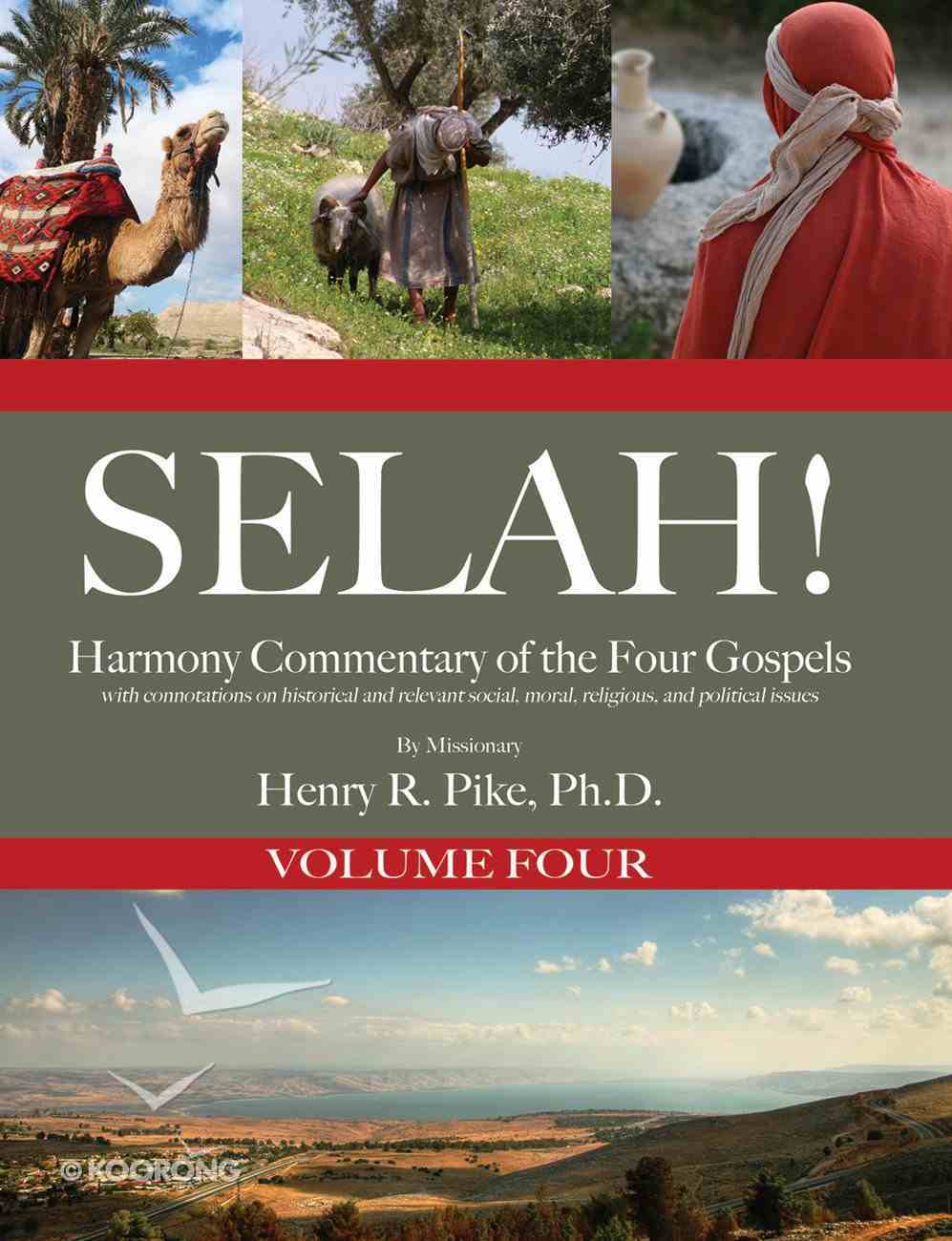 Selah! Harmony Commentary of the Four Gospels, Ebook Volume 4
Books have been written to prove anything, everything, and nothing. Others have just been written. This endeavor, born out of fourteen years of hard work, surveys the life of Christ as recorded in the four gospels. It contains a defense...
Available for immediate download.
---
Read using our free app on your tablet or mobile!
---
Free Shipping
for orders over $99.
Books have been written to prove anything, everything, and nothing. Others have just been written. This endeavor, born out of fourteen years of hard work, surveys the life of Christ as recorded in the four gospels. It contains a defense of the Authorized Version of the Bible, especially the four gospels, but is void of the rancor often employed by some in dealing with this subject. In courteous but straight talk, Dr. Henry?R. Pike deals with several of the pseudo beliefs regarding divine inspiration of Scripture, the unsaved ?textual critics,? and the sensational date-setting eschatology, which is the handmaid of radical dispensationalism. The apostate ecumenical movement, false cults masquerading as Christians, and the Papal system of religion are defined for what they were and are. His treatment of the church fathers and certain ?heroes of the faith,? such as Augustine, Calvin, and Luther, many of the Reformers, the radical wing of the Anabaptists, the impure Puritans, C.?S.?Lewis, and other ?stalwarts of Christianity? will shock some readers! There are several enlightening paragraphs dealing with apostate hymnology that has cunningly infiltrated Christian worship and a look at the Mega Church phenomena. The popular myth that only Christians founded America is exploded. Various early ?American heroes? such as George Washington, Thomas Jefferson, Benjamin Franklin, Thomas Paine, and others are frankly discussed. Unlike most of today's ?best sellers,? the author pointedly deals with sin's terrible consequences and the curse of unbelieving academic theological heresy. An apologetic stance defends the major doctrines of the Christian faith. Cogent and relevant social, political, religious, and moral issues are considered, whether closely, distantly, or not at all related to the immediate subject under discussion. With candid frankness, the author gives just about everyone their due, including himself and the Baptist community of which he is part. Because this work is built upon the four gospels, all of them written about the same Man, there are many repetitions. To mitigate this repetitive boredom one frequently finds a courteous bluntness that will disturb some readers but comfort others. Numerous extraordinary missionary experiences of the author give this work a spark of genuine gospel excitement. Amid colorful flashes of alternating humor mixed with pungent straight talk, some of these Sections hit like a piece of velvet wrapped around a hammer. There are helpful explanations of odd customs and manners found in ancient Hebrew literature, blended with practical common sense exegesis. The biblical teaching of real salvation through repentance and faith in Christ is preeminent. These pages contain a continual appeal for readers to consider the destiny of their souls and hurry to the Son of God for forgiveness and eternal life. Those who are seriously concerned about why the Lord Jesus came in the world, what this offers them, and how to prepare for eternity may find help in this volume. Though written as a harmony commentary of the four gospels and relative events, this material also may be used for causal reading and devotional exercise.
-Publisher
Bestsellers in Biblical Studies