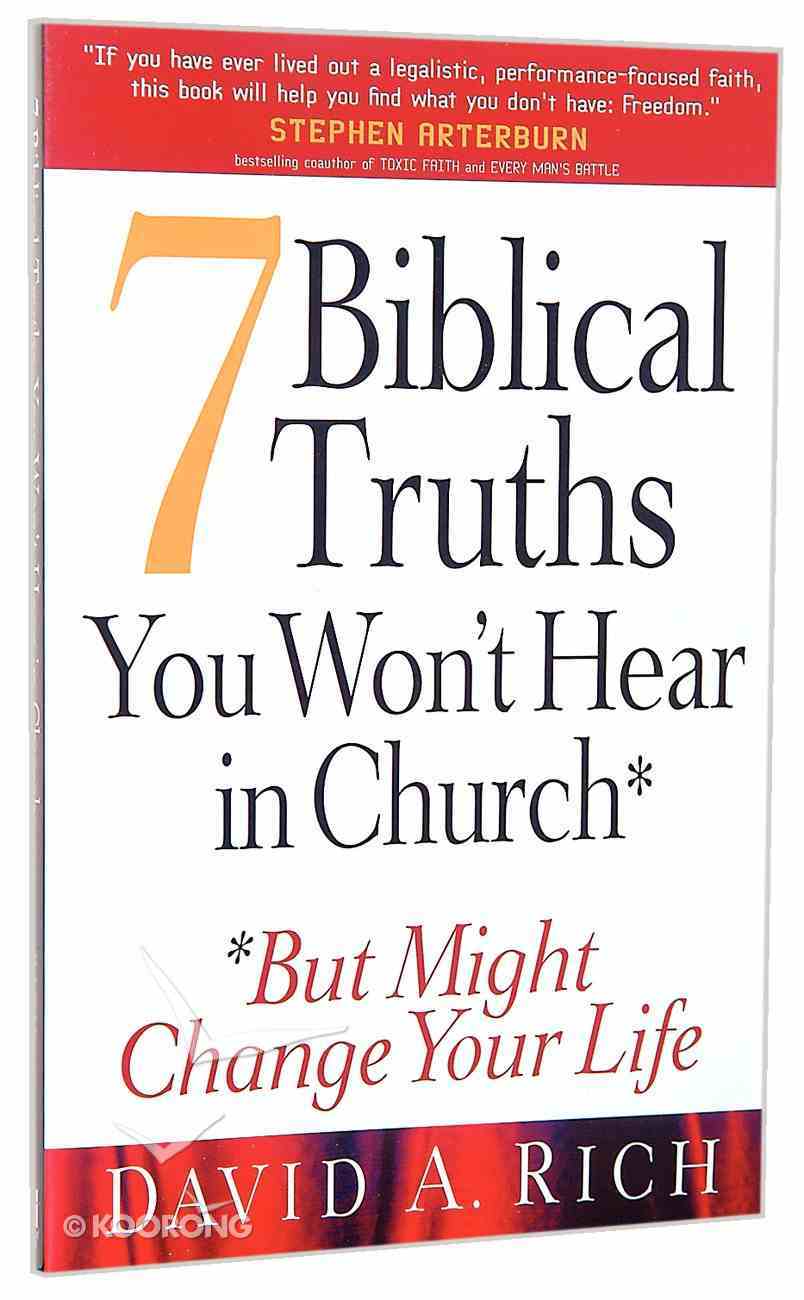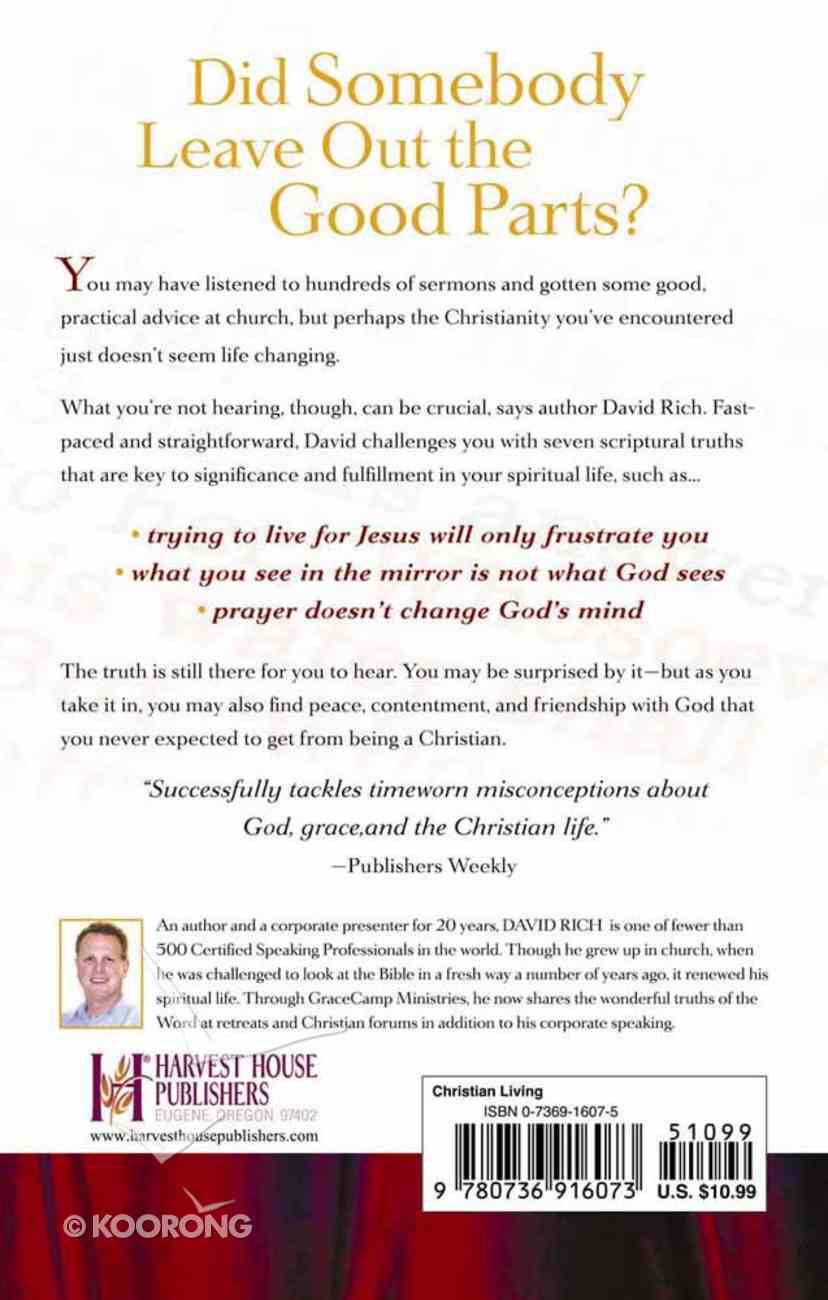 Seven Biblical Truths You Won't Hear in Church
Concise and straightforward, 7 BIBLICAL TRUTHS YOU WON'T HEAR IN CHURCH is a fast-moving, thought-stimulating book for believers who want "something more". . . or for Christians who've given up expecting anything from their faith. Author and speaker David...
---
Free Shipping
for orders over $99.
Concise and straightforward, 7 BIBLICAL TRUTHS YOU WON'T HEAR IN CHURCH is a fast-moving, thought-stimulating book for believers who want "something more". . . or for Christians who've given up expecting anything from their faith.

Author and speaker David Rich points to key issues that can refresh readers' enthusiasm in such provocatively titled chapters as:

* the Ten Commandments were not given to be kept
* trying to live for Jesus will only frustrate you
* prayer doesn't change God's mind
* God doesn't grade on a curve
* what you see in the mirror is not the real you

Readers will be encouraged that the truth is still there to be found - and through it, a truly fulfilling relationship with Jesus Christ.

-Publisher
Concise and straightforward, 7 Biblical Truths You Wona't Hear in Church is a fasta'moving,thoughta'stimulating book for believers who want a'something morea - ...or forChristians whoa've given up expecting anything from their faith. Author andspeaker David Rich points to key issues that can refresh readersa - enthusiasm insuch provocatively titled chapters as the Ten Commandments were not given to be kept trying to live for Jesus will only frustrate you prayer doesna't change Goda's mind God doesna't grade on a curve what you see in the mirror is not the real you Readers will be encouraged that the truth is still there tobe founda - and through it, a truly fulfilling relationship with Jesus Christ.
-Publisher
Rich is a nationally recognized professional speaker and expert on motivation and persuasion. A
Bestsellers in Christian Living