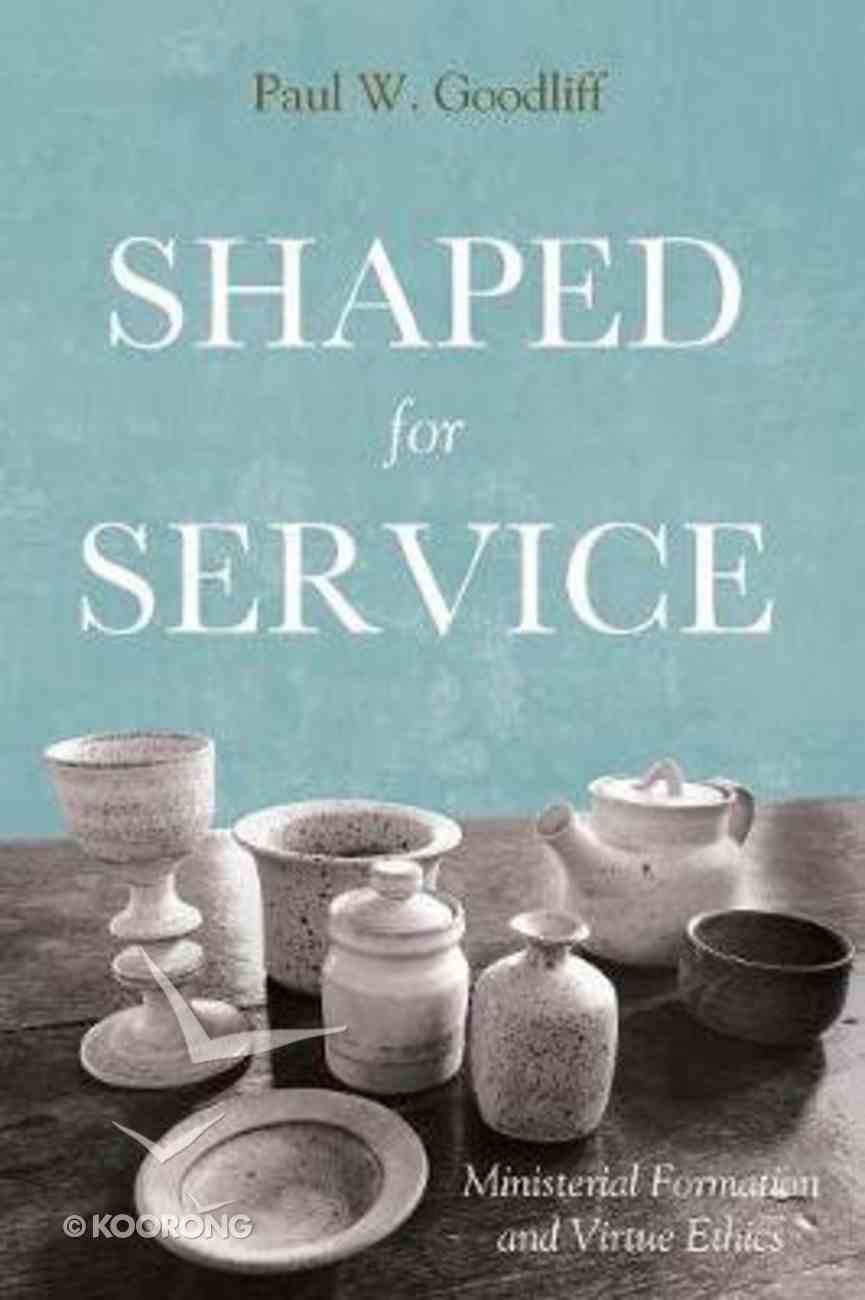 In the English-speaking Western world alone, thousands of men and women begin formal training for Christian ministry each year, or informally, seek to equip themselves for pastoral ministry. Over the past fifty years, the ancient world of virtue ethics has...
Out of Stock
Available to Order
---
Expected to ship in 5 to 6 weeks from Australia.
---
Free Shipping
for orders over $99.
In the English-speaking Western world alone, thousands of men and women begin formal training for Christian ministry each year, or informally, seek to equip themselves for pastoral ministry. Over the past fifty years, the ancient world of virtue ethics has been reimagined as a means of forming people of character and morality today, and in this book, it is used as the framework to understand what we are doing as we form Christian ministers now, and how we might strengthen that formation by more consciously linking the practices of ministry with the person, spirituality, and wisdom of the practitioner. Writing out of the context of a lifetime of pastoral ministry and the oversight of ministers in the Baptist Union of Great Britain, Paul Goodliff explores what pastors do and who they are called to be, using a mixture of theological and pastoral inquiry, reflections upon art, and personal story. This book will be of interest to those who are charged with forming the next generation of ministers; but anyone starting out on that journey of formation for ministry will also find this vision of ministry challenging and inspiring. --In this important new book on formation for ministry, Paul Goodliff gets it exactly right in taking a whole-of-life approach... . All the knowledge and skill in the world is not much use if the pastor is not a good or virtuous person. Goodliff has that rare ability to connect with profound theological and philosophical thinking in a way that is both accessible and engaging... .-- --Neil Pembroke, University of Queensland --Paul Goodliff writes with the authority and wisdom of one who has served as a pastor, as a pastor of pastors, and as a denominational leader with responsibility for succeeding generations of ministers, their selection, training, deployment, and support. Add to this the aptitude for constant theological reflection on practice and you end up with someone worth listening to... .-- --Nigel G. Wright, Spurgeon's College, London --Marrying huge experience in managing ministers with a deeply incisive and well-informed mind, Goodliff offers us an essential reader for ministerial formation and continuing development. He rightly perceives the Achilles heel of ministerial living: the formation and implementation of a robust ethic that is true to our Lord. This is treasured reading for those who care for the instruction, supervision, and practice of Christian ministry.-- --Jim Purves, The Baptist Union of Scotland Paul Goodliff is Minister of Abingdon Baptist Church, Oxfordshire, and Associate Research Fellow at Spurgeon's College, London. He has pastored churches in London and Stevenage; been General Superintendent of the Baptist Union's Central Area and its Head of Ministry. He is a visiting lecturer in various colleges, teaching ecclesiology, pastoral and sacramental theology, and the author of books on pastoral care, shame, and ministry.
-Publisher
Bestsellers in Leadership