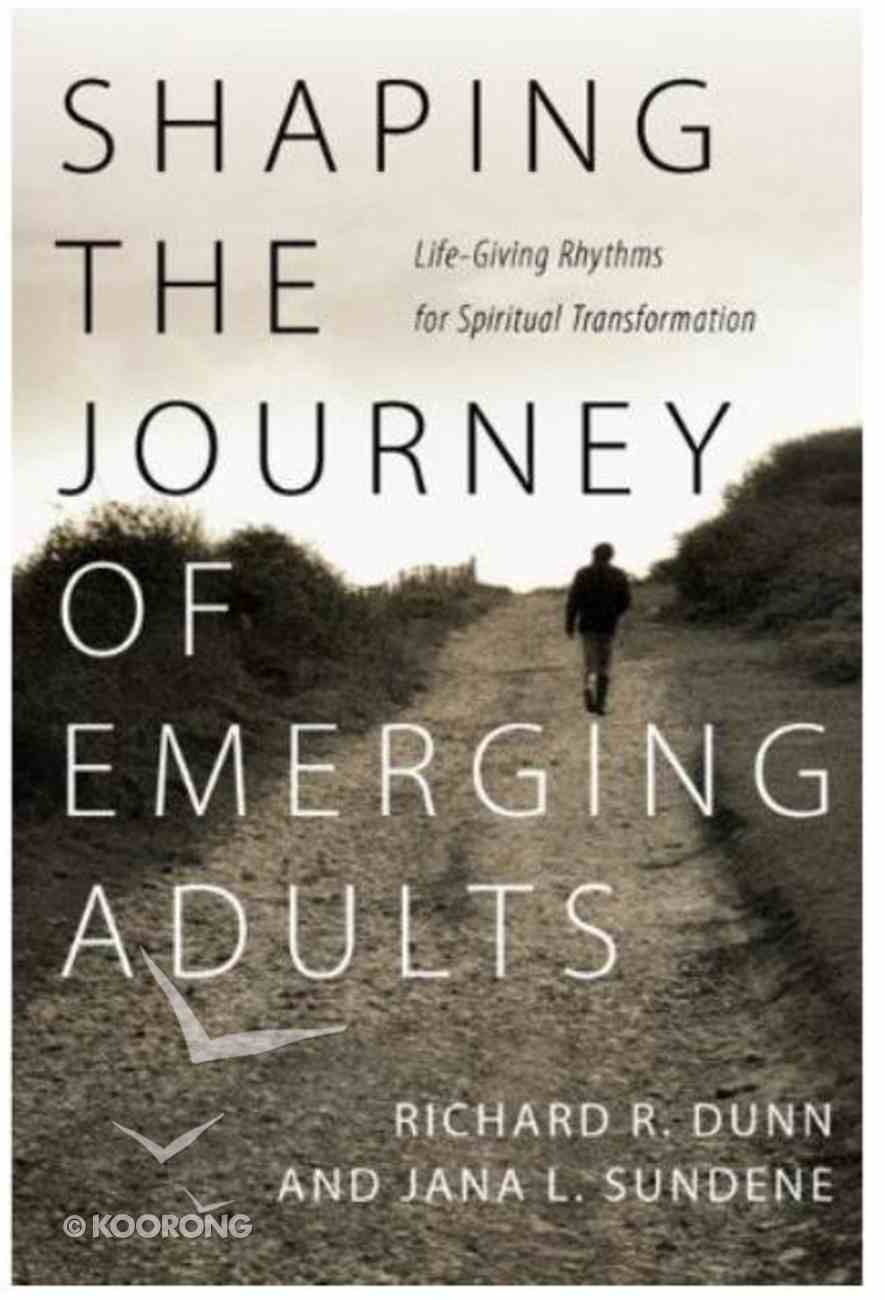 Shaping the Journey of Emerging Adults
Between adolescence and adulthood is a new stage of life: emerging adulthood. Those in their twenties and early thirties find themselves in transition. This "provisional adulthood" is a time of identity exploration and instability in which one's vocation, purpose, relationships...
Arriving in store soon.
0 Available.
---
Free Shipping
for orders over $99.
Between adolescence and adulthood is a new stage of life: emerging adulthood. Those in their twenties and early thirties find themselves in transition. This "provisional adulthood" is a time of identity exploration and instability in which one's vocation, purpose, relationships and spirituality are all being renegotiated. Many emerging adults lose sight of God and experience significant confusion and brokenness. Others unexpectedly reconnect with the Christian faith and seek deeper discipleship, yet lack helpful mentoring and direction. Veteran disciplemakers Rick Dunn and Jana Sundene offer concrete guidance for those who shepherd and care for emerging adults. Some traditional models of disciplemaking focus on a set curriculum to be transferred from the discipler to the disciplee. Dunn and Sundene instead emphasize relational rhythms of discernment, intentionality and reflection to meet emerging adults where they are at and then to walk with them further into the Christlife. Whether you're an older adult ministering to the next generation or a younger adult with a heart for your peers, this book is an accessible, hopeful guide for effective ministry to emerging adults.
-Publisher
Richard R. Dunn (Ph.D., Trinity Evangelical Divinity School)Richard R. Dunn (Ph.D., Trinity Evangelical Divinity School) is lead pastor at Fellowship Evangelical Free Church in Kno is lead pastor at Fellowship Evangelical Free Church in Knoxville, Tennessee, a congregation consisting primarily of emxville, Tennessee, a congregation consisting primarily of emerging adults. He was formerly chair of educational ministrierging adults. He was formerly chair of educational ministries at Trinity Evangelical Divinity School in Deerfield, Illies at Trinity Evangelical Divinity School in Deerfield, IlliC
Forewards By Some Emerging Adults
Introduction: An Emerging Adult's Plea For Disciplemakers
1. The Complex World Of Early Adulthood: Why Young Adults Need Guidance
Part One: Simplifying Our Vision: Life-giving Rhythms For Spiritual Transformation
2. Breathing New Life Into Disciplemaking
3. Rhythms For Living The Christlife: Trust, Submission And Love
4. Life-restoring Rhythm 1: Discernment
5. Life-restoring Rhythm 2: Intentionality
6. Life-restoring Rhythm 3: Reflection
Part Two: Applying Life-giving Rhythms To The Challenges Of Early Adulthood
7. Restoring Life In The Emerging Adult's Sense Of Identity And Purpose
8. Restoring Life In The Emerging Adult's Spirituality
9. Restoring Life In The Emerging Adult's Relationships
10. Restoring Life In The Emerging Adult's Sexuality
11. Restoring Life In The Emerging Adult's Daily World
Part Three: Emerging Adults And Their Disciplemakers
12. The Journey Of The Adult Disciplemaker
13. Postures Of An Effective Disciplemaker
14. Igniting Your Passion For Reproducing The Journey: A Conversation With The Authors
Acknowledgements
Notes
Bestsellers in Spiritual Growth