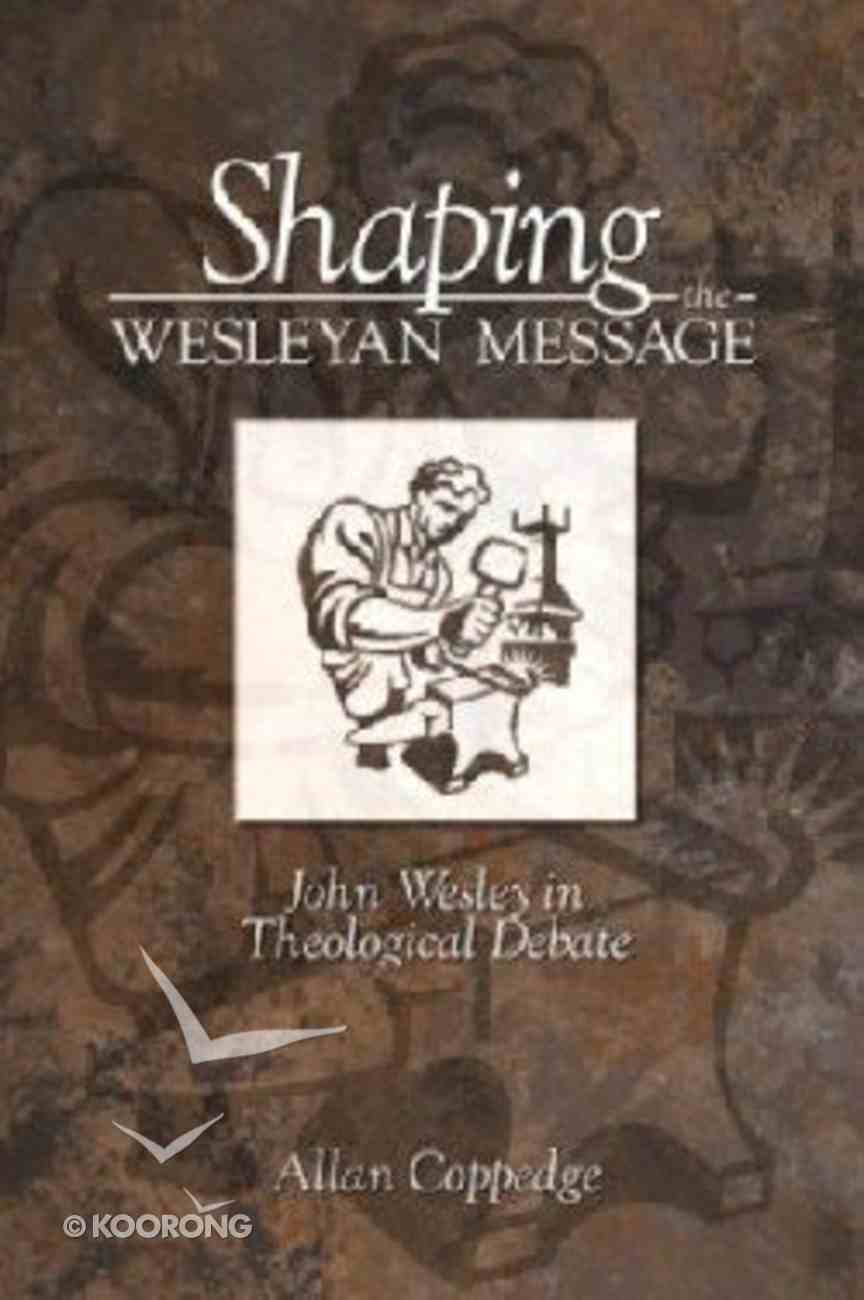 Shaping the Wesleyan Message
---
Free Shipping
for orders over $99.
240 Pages
-Publisher
Allan Coppedge received his Ph.D degree from Cambridge University and is professor of systematic theology at Asbury Theological Seminary in Wilmore, KY. Dr. Coppedge is a recognized scholar of Wesleyan historical theology. An ordained elder of the United Methodist Church, he has established the Barnabas Foundation to train Christians to disciple others.
-Publisher
Stormy controversies surrounded Wesley's theories, but he fashioned much of today's evangelical theology in debates with church leaders of his day. This book explores how John Wesley responded to his critics. In his response to them the ideas that he brought to light have become essential to modern Western Christianity.
-Publisher
Allan Coppedge (Ph.D., University of Cambridge) is Beeson Professor of Christian Theology at Asbury Theological Seminary in Wilmore, Kentucky, where he has taught for more than twenty years. He has written The God who is Triune; Portraits of God: A Biblical Theology of Holiness; John Wesley in Theological Debate: Predestination, Perfection, and Pluralism in the 18th-Century Revival and The Biblical Principles of Discipleship. He is also co-author of In His Image: A Workbook on Scriptural Holiness. He has written four Key Idea Books including God's Purposes for You; Setting the Pace; When the Holy Spirit Comes and The Promise of Something More.