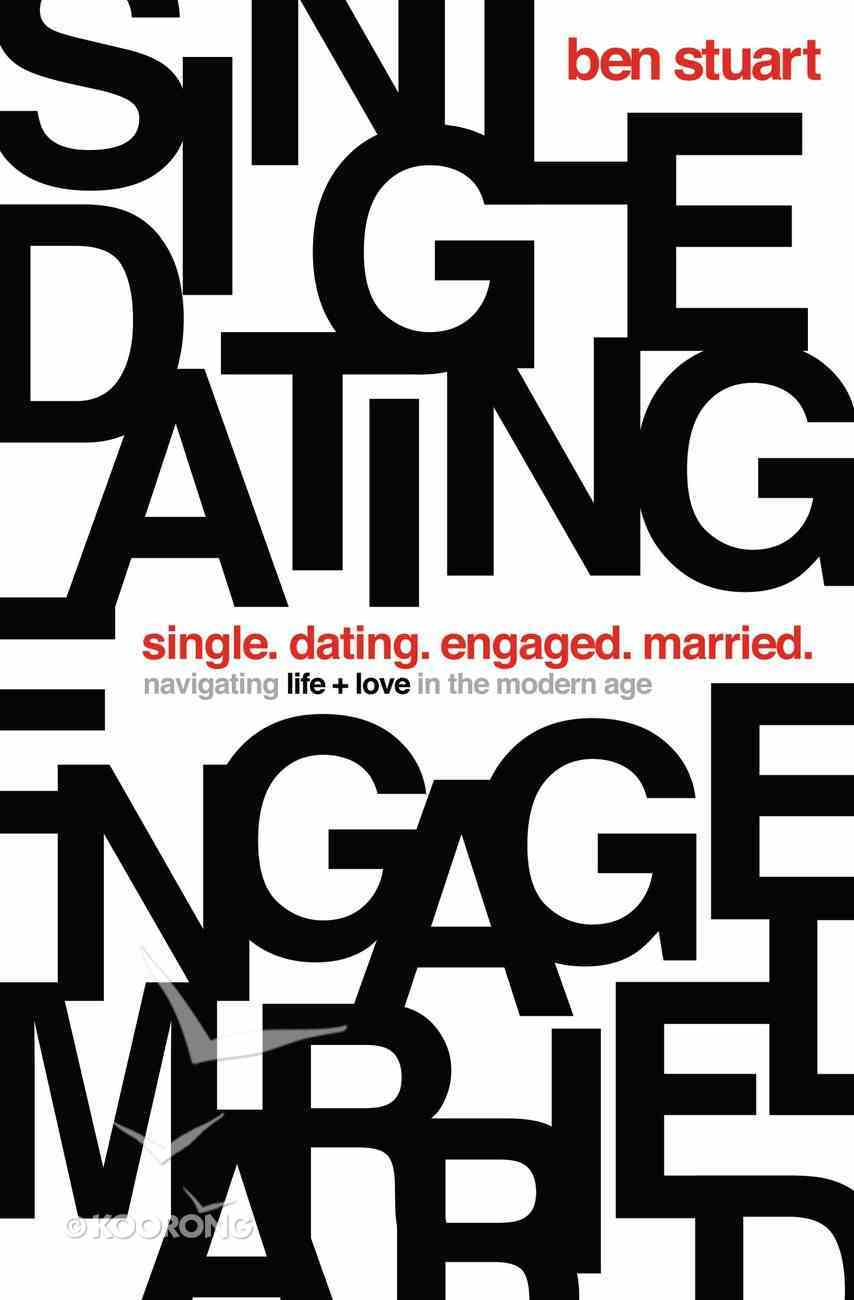 Single, Dating, Engaged, Married
Navigating the Four Critical Seasons of Relationship The vast majority of young people will still pass through the key phases of singleness, dating, engagement and marriage in their twenties. Yet they are delaying marriage longer than any generation in...
Instant download
---
Read using our free app on your tablet or mobile!
---
Free Shipping
for orders over $99.

Navigating the Four Critical Seasons of Relationship


The vast majority of young people will still pass through the key phases of singleness, dating, engagement and marriage in their twenties. Yet they are delaying marriage longer than any generation in human history. Why?




For the first time in history, the average age for an American woman having her first child, 26, is younger than the average age of her first marriage, 27. More children than ever are growing up in fatherless homes, despite the overwhelming evidence that in every measurable way this is bad for the child. The Center for Disease Control also recently reported a dramatic rise in sexually transmitted disease nationwide. In Rhode Island alone, since the onset of online dating, reported cases of Syphilis has risen 79%, and HIV has increased by 33%. Though many young people can avoid early pregnancy and STDs, most cannot dodge the depression and feelings of isolation that characterize this modern generation. Studies show a dramatic rise in self-reported loneliness among the young. All of our technological connectivity has not made us feel more connected. In many ways, the very screens that are meant to link us to others have become shields blocking us from the deep intimacy we crave. Many have discovered that where there is a lack of intimacy,addiction often rises to take its place. How can a young person navigate such troubled waters? Is there hope out there?


Like a sailor on turbulent seas, we need to look up and see the North Star: the fixed points in the sky whereby we might navigate the objective realities in life. We need the skill-set to know how to journey through life and how to select the right people to journey alongside. In this book we will chart a course through the four relational phases that the vast majority of human beings on the planet will pass through in their twenties: singleness, dating, engaged and married. In each of these phases, we will look at what eternal purposes should be pursued in each stage, and how to pursue them.




SINGLENESS: DEVOTION


DATING: EVALUATION


ENGAGED: UNIFICATION


MARRIED: MISSION




Our desires for intimacy are powerful. This power can be constructive or destructive. Our satisfaction and our safety will be ensured if we can aim these powerful desires toward divine purposes.


-Publisher
Ben Stuart serves on the team at Passion City Church in Atlanta, and is currently preparing to launch and pastor a Passion City Churchnbsp;location in another city.nbsp;Ben previously served as Executive Director of Breakaway Ministries, a non-denominational, weekly Bible study on the campus of Texas A&M University, for 11 years. He now serves on the Board of Directors for this ministry, which impacts thousands of students each week. Ben grew up in Houston and graduated from Texas A&M in 1998. After graduation, Ben served as a youth pastor in Spring, Texas for five years, before earning a historical theology degree from Dallas Theological Seminary. Ben lives in Atlanta, Georgia with his wife Donna and their three children. nbsp;nbsp;
Bestsellers in Relationships