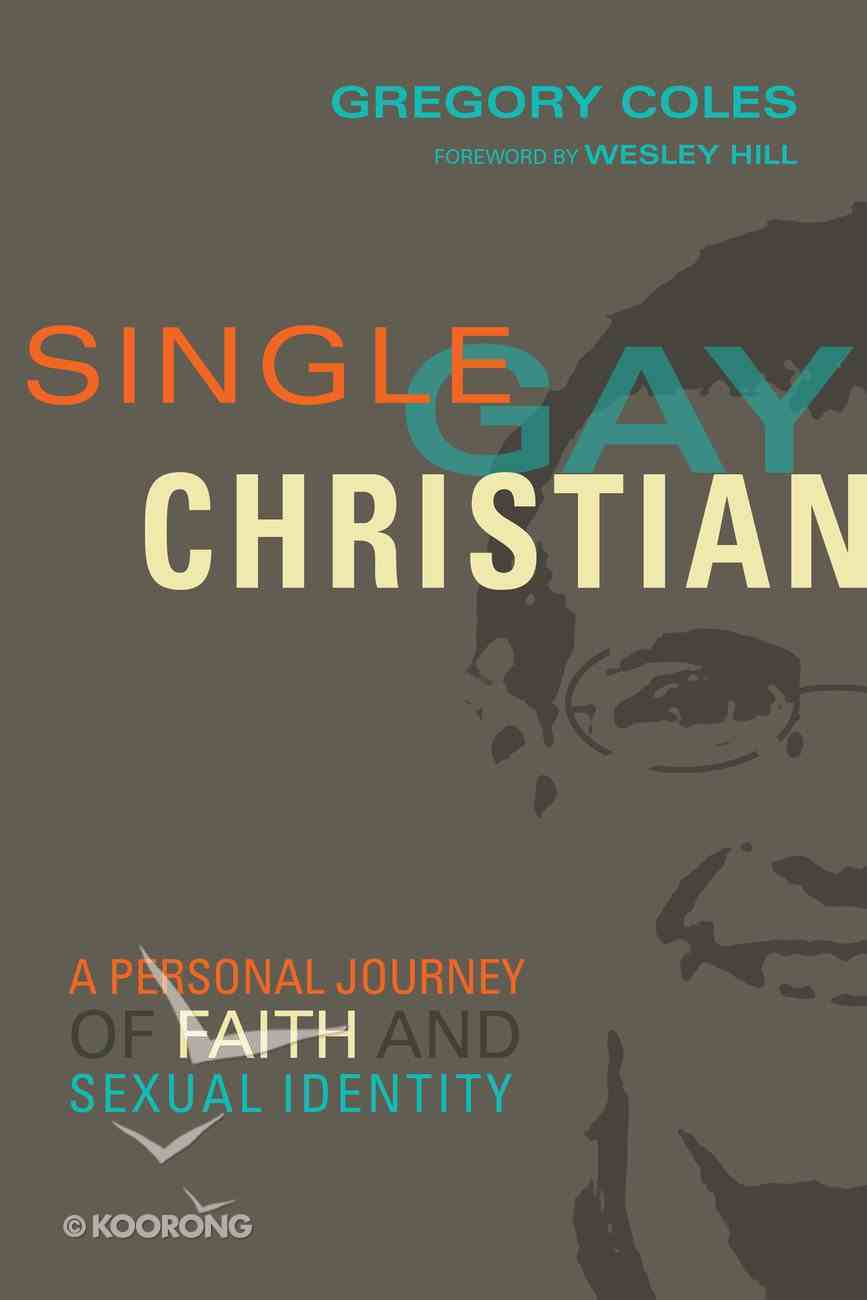 2017 Foreword INDIES Award Finalist In an age where neither society nor the church knows what to do with gay Christians, Greg Coles tells his own story. Let's make a deal, you and me. Let's make promises to...
Instant download
---
Expected to ship on Monday from Australia.
---
Read using our free app on your tablet or mobile!
---
Free Shipping
for orders over $99.
2017 Foreword INDIES Award Finalist In an age where neither society nor the church knows what to do with gay Christians, Greg Coles tells his own story. Let's make a deal, you and me. Let's make promises to each other. I promise to tell you my story. The whole story. I'll tell you about a boy in love with Jesus who, at the fateful onset of puberty, realized his sexual attractions were persistently and exclusively for other guys. I'll tell you how I lay on my bed in the middle of the night and whispered to myself the words I've whispered a thousand times since: "I'm gay." I'll show you the world through my eyes. I'll tell you what it's like to belong nowhere. To know that much of my Christian family will forever consider me unnatural, dangerous, because of something that feels as involuntary as my eye color. And to know that much of the LGBTQ community that shares my experience as a sexual minority will disagree with the way I've chosen to interpret the call of Jesus, believing I've bought into a tragic, archaic ritual of self-hatred. But I promise my story won't all be sadness and loneliness and struggle. I'll tell you good things too, hopeful things, funny things, like the time I accidentally came out to my best friend during his bachelor party. I'll tell you what it felt like the first time someone looked me in the eyes and said, "You are not a mistake." I'll tell you that joy and sorrow are not opposites, that my life has never been more beautiful than when it was most brokenhearted. If you'll listen, I promise I'll tell you everything, and you can decide for yourself what you want to believe about me.
-Publisher
Wesley Hill graduated from Wheaton College and has an MA in Theology and Religion from Durham University in the UK. He is currently working toward a PhD in New Testament at Durham and has written for Books and Culture and Ransom Fellowship's magazine Critique.
Gregory Coles is a contributor to Jim Henson's The Dark Crystal Author Quest--a collection of short stories published by Grosset and Dunlap (Penguin Random House)--and a top-five finalist in the international contest to "find the next great Dark Crystal author" for Jim Henson Company's book series set in that world.An American author, playwright, and songwriter, Gregory spent fifteen years growing up in the Muslim neighborhoods of Bandung, Indonesia, in the shadow of a golden-domed mosque marked by a spire with a silver crescent moon. The son of two committed Christian teachers, Greg learned from a young age to look for God in the world around him. He read Shakespeare's Hamlet at age eight, learned to speak several languages, and published his first short story while still in high school. At age eighteen, he returned to the United States to pursue his education, earning a bachelor's degree in communication with emphasis in English literature--and graduating as valedictorian of his class. Today Gregory is a PhD student and part-time English instructor at Penn State University.
<ul> <li>2017 Foreword Indies Award Finalist</li> </ul> <em>in An Age Where Neither Society Nor The Church Knows What To Do With Gay Christians, Greg Coles Tells His Own Story.</em> Let's Make A Deal, You And Me. Let's Make Promises To Each Other. I Promise To Tell You My Story. The Whole Story. I'll Tell You About A Boy In Love With Jesus Who, At The Fateful Onset Of Puberty, Realized His Sexual Attractions Were Persistently And Exclusively For Other Guys. I'll Tell You How I Lay On My Bed In The Middle Of The Night And Whispered To Myself The Words I've Whispered A Thousand Times Since: "i'm Gay." I'll Show You The World Through My Eyes. I'll Tell You What It's Like To Belong Nowhere. To Know That Much Of My Christian Family Will Forever Consider Me Unnatural, Dangerous, Because Of Something That Feels As Involuntary As My Eye Color. And To Know That Much Of The Lgbtq Community That Shares My Experience As A Sexual Minority Will Disagree With The Way I've Chosen To Interpret The Call Of Jesus, Believing I've Bought Into A Tragic, Archaic Ritual Of Self-hatred. But I Promise My Story Won't All Be Sadness And Loneliness And Struggle. I'll Tell You Good Things Too, Hopeful Things, Funny Things, Like The Time I Accidentally Came Out To My Best Friend During His Bachelor Party. I'll Tell You What It Felt Like The First Time Someone Looked Me In The Eyes And Said, "you Are Not A Mistake." I'll Tell You That Joy And Sorrow Are Not Opposites, That My Life Has Never Been More Beautiful Than When It Was Most Brokenhearted. If You'll Listen, I Promise I'll Tell You Everything, And You Can Decide For Yourself What You Want To Believe About Me.
Bestsellers in Christian Worldview